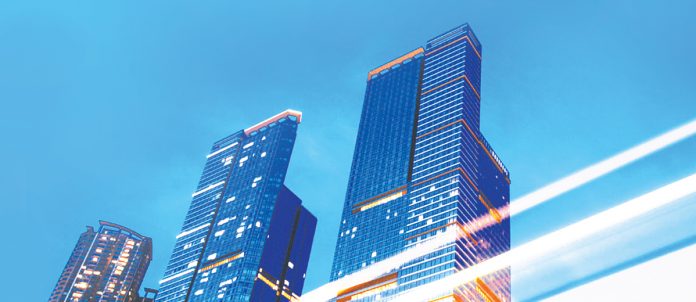 We catalogue the major business integrations carried out in Pakistan over the year and what it means for the economy.
2016 has seen several business integrations in the form of takeovers, mergers, and acquisitions, ranging from businesses in banking and finance, energy sector, home appliance manufacturer to foods and beverages. Foreign direct investment in the form of buying stakes in businesses has increasingly risen with some big businesses being controlled now through foreign ownership.
Despite security concerns owing to a dearth of law and order, large conglomerates have chosen to invest in the country that shows the high viability of doing business in Pakistan. The strategic goals of organizations are enhanced by foreign ownership as they bring in their know-how as well as financial firepower to local businesses. Not only is this beneficial to our firms but also serves to catalyze superior quality at a lower cost for the end consumers. The motives behind these business integrations range from changing family interests to sustainability.
Accordingly, we delve into the details of each integration and how it will affect the respective industry.
Dawlance Pakistan Acquisition by Arcelik A.S.
Arcelik A.S., a global home technologies manufacturer, acquired the Dawlance brand after buying a majority stock share in the electronics manufacturer in Pakistan. A 100 percent share acquisition was completed to finalize the deal.
The acquisition is likely to foster increased levels of innovation in the local firm's product range owing to the superior know-how and financial backing of the Turkish manufacturer. The industry as a whole is expected to improve due to newer benchmarking standards leading to better products provided to customers at a relatively lower cost.
Arcelik. A.S. existing operations prevail over 130 countries with 10 core brands which include Arçelik, Beko, Grundig, Defy, Arctic, Blomberg, Elektra Bregenz, Leisure, Flavel, and Altus. Additionally, the electronics giant has sales and marketing offices in 30 countries and a combined workforce of 27,000 employees worldwide. They also have 15 manufacturing units in Turkey, Romania, China, South Africa and Thailand. Interestingly, they are the leader in Research and Development (R&D) with a total of 11 R&D centers in four countries. In the international arena, the Arçelik Group is the third largest player in its industry across Europe.
Dawlance operates in five categories such as refrigerators, air-conditioners, microwave ovens, washing machines, and freezers. Dawlance has two manufacturing sites in Karachi and Hyderabad as well as a robust distribution and sales network across Pakistan.
According to a recent consumer survey, the Pakistani electronics giant was ranked as the third most liked brand in Pakistan.
K-Electric Acquisition by Shanghai Electric Power1
The energy sector also saw foreign investment in 2016 with K-Electric being acquired by Shanghai Electric Power with a majority stake of 66.4% in the Abraaj Group-owned power supplier. An outlay of US$ 1.77 Billion was dispensed to gain control of K-Electric.
It is pertinent to mention that this is one of the biggest private sector transactions ever to take place in the country. The shift in ownership is forecasted to result in enhanced power generation and improvement in the quality of services as well as power generation capacity. Furthermore, the long-term future of one of the largest power suppliers in the country is in safe hands according to economic experts.
K-Electric itself serves over 2.5 million customers in Karachi and its surrounding operating radius. Following privatization in 2005, a majority stake was attained by the Abraaj Group in 2009. This led to the organization upgrading its power generation capacity by 1000 MW with overall efficiency levels improving by 7.4% since 2009 to date. The company reduced transmission and distribution losses by over 12 percentage points. K-Electric added 12 new grid stations which increased transmission capacity by 768MVA. As a measure of success, the organization recorded a net positive income in 2012 for the first time in 17 years and has improved its financials gradually.
The now minority shareholders in KE, Abraaj Group is an investor, purpose-built for operating in the growth markets of Africa, Asia, Latin America, the Middle East, and Turkey. The group has over 20 offices across five regions with more than 300 employees. Abraaj Group currently manages US$ 10 billion across targeted investment strategies. With their support, a performance-based culture was established in K-Electric by attracting both multinational and local management talent and in-house talent development. Also, Abraaj introduced environmental, social and corporate governance enhancements. Additionally, they have focused on health and safety initiatives at the workplace which has considerably reduced employee accidents by 67 percent as well as damaged assets by 73 percent.
Majority shareholders, Shanghai Electric Power, is a dominant player in the Chinese energy sector and a subsidiary of the State Power Investment Corporation of China is engaged in the generation and transmission of electricity, as well as the operation and maintenance business in the energy service sector. The company's groundbreaking R&D heralded in the creation of the first 6,000 kW fossil-fueled power generating unit and the first cooling gas turbine generator.
Mobilink and Warid Merger
Mobilink and Warid have merged together under the aegis of VimpelCom, Global Telecom Holding (GTH), Warid Telecom Pakistan and Bank Alfalah (Dhabi Group). Final approvals were given by the Islamabad High Court after previous authorizations from local and international creditors and the State Bank of Pakistan, Pakistan Telecom Authority, Competition Commission of Pakistan, Securities, and Exchange Commission Pakistan.
The merged company will cumulatively serve over 51 million customers who will benefit from mobile telecommunications and digital mobile network through its 3G and LTE services. Together with continued investments, the new entity will allow Mobilink and Warid to accelerate the availability of high-speed mobile telecommunications and provide consumers and businesses with a best-in-class mobile network, more competitively priced services and wider access to enablement facilities such as mobile financial services.
VimpelCom is an international communications and technology company, headquartered in Amsterdam, and driven by a vision to unlock new opportunities for customers as they navigate the digital world.
GTH, which is 51.9% owned by VimpelCom Limited, is a leading international telecommunications company operating mobile networks in high growth markets like Africa and Asia, having a total population under license of approximately 401 million.
Dhabi Group/Dhabi Holdings manages investments which include Telecommunications, Banking & Financial Services, Real Estate, Energy, Healthcare, and Construction.
MCB and NIB Merger
In the banking sector, MCB Bank and NIB Bank joined hands in a merger which means that they will operate as a single entity from now on. The Singapore-based majority shareholders of NIB agreed to acquire one share of MCB in exchange for every 140 shares held by them with a total issuance of 73,569.197 shares of MCB in favor of the shareholders of NIB Bank.
The merger is likely to improve growth opportunities, branch expansion and scale up operations of both financial entities. Singapore state investor Temasek Holdings owns 88.4 percent of NIB Bank's share through its fund management arm, Fullerton Financial Holdings. The bank commenced its operations in October 2003 and has also bought PICIC Commerical Bank back in 2007.
MCB Bank was the pioneer in the launch of the Global Depository Receipts in 2006 as well as a strategic foreign partner with Maybank of Malaysia. The Bank currently carries entity risk rating of AAA (long term) and A1+ (short term) which is the highest category rating by Pakistan Credit Rating Agency (PACRA).
NIB Bank is one the largest foreign banks in Pakistan with services in more than 52 cities across the country. Furthermore, it is one of the largest corporate entities in the country with a paid up capital of PKR 103 billion. The financial institution has more than 160 branches in Pakistan.
Pakistan Stock Exchange: Merger of KSE, LSE and ISE
All the major stock exchanges in the country which includes Karachi, Lahore and Islamabad have been integrated to form a singular Pakistan Stock Exchange (PSX) after stakeholders signed a Memorandum of Understanding. The decision comes in the wake of pursuance of the government's vision to see a fair, efficient and transparent sole national stock exchange. It is also widely believed by analysts that another motive behind the integration is to complete the process of 'demutualization'; which is changing the status of a mutual organization to a joint stock company, along with scaling up existing operations.
Sources
"Press Release: The Abraaj Group Enters into a Definitive Agreement to divest its Stake in K-Electric", dated 10.30.2016. The Abraaj Group. http://www.abraaj.com/news-and-insight/news/the-abraaj-group-enters-into-a-definitive-agreement-to-divest-its-stake-in/ (retrieved January 26, 2017)
"MCB Bank, NIB approve merger scheme", dated December 8, 2016. Dawn. http://www.dawn.com/news/1301097 (retrieved January 26, 2017)