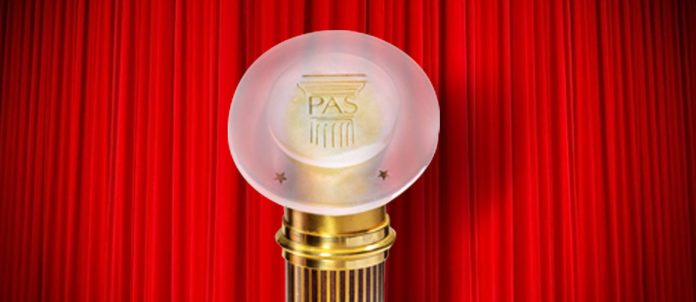 As originally published in Synergyzer Issue 2 – 2016
Pakistan Advertiser's Society was inaugurated in 1996, with the aim to promote the value of advertising to consumers and the society at large and to play a role as a self-regulatory body by implementing a code of advertising practice. With a focus on developing industry standards and setting benchmarks, PAS launched the PAS Awards in 2011. This year, in the sixth year running, the society received 297 entries making it the highest number of submissions received for the awards.
INFOCUS
Sunil Gupta
Sunil Gupta assisted in designing the entry form for the Brand of the Year category and was brought in to judge it as well.
A veteran adman, cricket commentator, TV anchor, theater writer and author of the book, "Living on the Adge in Jhande Walan Thompson", Sunil is known as one of the most multifaceted personalities in India's advertising circles. Commenting on having a wide range of interests Sunil says, "Having diverse interests enriches a person's life and I believe if you like something you will find the time for it."
Qamar Abbas
The Executive Director of Pakistan Advertisers' Society, is an industry expert with more than 15 years of experience and a proven track record of setting up new ventures and regulatory policymaking. Qamar Abbas has assisted in executing milestone initiatives in Pakistan like Television Audience Measurement (TAM), Out-of-Home Measurement and ratings, Consumer Multimedia Index and the Advertising effectiveness awards.
Qamar believes, "One can always excel, even in completely new territories if one has basic intelligence and is driven by sincerity, passion and the will to achieve a greater purpose."
WHY ARE PAS AWARDS NECESSARY?
According to Sunil Gupta, platforms like PAS Awards give recognition to the best and the most innovative campaigns and companies in the industry. This recognition helps drive an environment of constant benchmarking for all participants, driving organizations to better themselves and their promotional efforts to gain recognition from their peers for their hard work and innovation.
"When people start asking questions like what campaign won, why it won and what lessons can be learned from it; they naturally go further and ask themselves questions like how can I employ this learning in the work I do for my brand. This results in the implementation of new strategies in line with modern trends within organizations, ultimately causing a learning behavior that moves down the line within organizations. This learning trend helps evolve the entire industry as a whole and fosters change."
"Although the quality of campaign submissions is improving year by year, I do emphasize that companies should spend more time putting their entries together and developing their submissions."     – Qamar Abbas
NEW CATEGORIES ADDED EVERY YEAR
According to Qamar Abbas, PAS Awards received 297 entries for 2016 compared to 263 entries received in 2015, which is a 12% increase compared to the previous year. He also stated that the quality of campaign submissions was improving year by year; however, stressed that companies should spend more time putting their entries together and developing their submissions.
Three new award categories introduced this year are the Brand of the Year Award for brands that have shown outstanding performance in the market, overcoming obstacles while being innovative and staying focused towards continual growth; Best in PR for campaigns that have PR as a central element that are designed to get the media talking as part of their core communication strategy; and Season's Special for campaigns that revolve around festivals like Eid, Ramadan, Christmas, Holi etc. and integrate a brand or its offering in a compelling way with the event.
Qamar Abbas elaborates that new categories are added every year to explore, bring attention to and encourage efforts being done in newer mediums. "This way we encourage the creativity and effectiveness of the overall medium, which further creates better industry standards."
ONLINE JURY REVIEW AND JUDGING STANDARDS
Since 2012, PAS Awards have had an online jury. These online jury members have access to a private portal where they can see showreels of all submissions and review the case studies the same way they would in a physical jury session.
IMPACT AND RESULTS MATTER MORE THAN BIG BUDGETS
There is a general perception that campaigns with big budgets are better poised to win recognition while campaigns with smaller budgets are likely to be overlooked when it comes to platforms like PAS Awards. Qamar clarifies that this is not the case, stating that PAS Awards boasts a diverse jury of advertising and media professionals who look at campaigns holistically; in terms of the strategic challenge, the core idea developed to address it, the planning for execution as well as the execution itself, and finally analyzing the effectiveness of the campaign as part of their judging criteria. Qamar further explained that there have been instances where smaller campaigns have won against campaigns with big budgets as the selection was based on how well budgets were utilized and the impact the campaign had.
RESULTS OF CONSTANT INDUSTRY BENCHMARKING
Both Sunil and Qamar believe that award ceremonies are important because they develop industry standards. At their core, award ceremonies reward creative work by analyzing the originality of ideas and their impact; looking at the individual elements of each campaign submission including the central idea, how imaginatively it was executed, what kind of expenses the campaign incurred and what results it achieved; by weighing against established standards of excellence.
According to Sunil, the impact of PAS Awards is self-evident, showing an evolution in the way big ideas are converted into campaigns. This change in trend and improvement in campaigns proves the effectiveness of PAS Awards as an industry benchmarking platform.
"There is a lot that we (Indians) can give (to Pakistan) because we've been through the same stages where Pakistan is now evolving in terms of communication."       – Sunil Gupta
THE INDO-PAK ADVERTISEMENT EVOLUTION
When asked about drawing parallels between Indian and Pakistani advertising, Sunil underlined critical issues that need to be solved saying, "While Indian advertising has delivered certain world standard campaigns, the industry is still largely run-of-the-mill in its approach even though we have been devising communication for international brands in India since more than 25 years. Similarly, a number of Pakistani advertisements are very generic in the way concepts are expressed. In certain cases where you need a single direction, ads seem to have a little bit of everything, which does not work much in favor of brand building."
Sunil believes that both markets can learn a lot from each other since the two countries have similar mindsets with comparable cultures where India is the maturer market of the two. "India is more plugged in to the rest of the world with a large number of MNC's operating with global strategies, ad professionals having more exposure and experience gained from international markets and a huge majority of Indians working abroad contributing fresh ideas; are the main reasons the advertising ecosystem of India has evolved to where it is today. There is a lot that we (Indians) can give (to Pakistan) because we've been through the same stages where Pakistan is now evolving in terms of communication."
"I believe there are three aspects in which Indians lead when it comes to advertising campaigns: A wider width of ideas plus Indians are generally bolder when coming up with concepts and are not afraid to do things differently. Lastly, the execution and production quality, which has reached world-class standards."
THE DIGITAL VERSUS PRINT CONUNDRUM
Speaking about the print and digital mediums, Sunil is of the opinion that the written word will never die out. "A lot of what you see on the internet basically originated from the print medium, you are not seeing on paper that is all rather on your computer, tablet and cell phone screens. People still have to write, and they have to write well."
Quoting the example of ad reels shown in Indian cinema back in the days when cinema was the only screen available, Sunil explained that with the advent of television, it was assumed that the ad reels would disappear, whereas they just evolved into television ads.
"Similarly books, magazines, and newspapers may evolve into the form of eBooks and ePublications. Yet, a person like me who enjoys the feel of books printed on paper would like to believe that this will never happen, especially in the subcontinent."