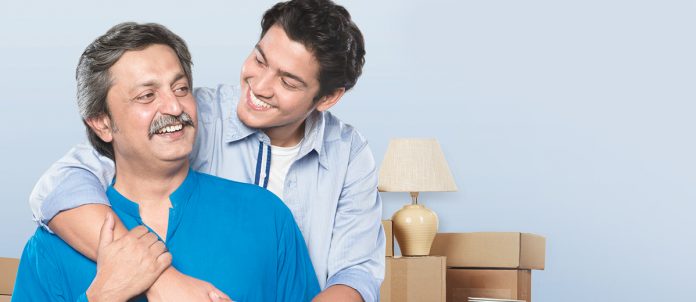 Mr. Sarmad Ali, Group Managing Director, Jang Media Group discussed the Jang Classifieds advertising campaign with Synergyzer and gave insights about it.
In Pakistan, it is rare to see print media advertising their classified services. Back in the 1970's, an English newspaper, The Sun, published from Karachi was the first to advertise such pages. Jang Media Group's, The News was the second to do so when it launched in the 1990's. However none of those campaigns come close to the Jang Classifieds 360 degree ad campaign.
Jang has come out with multimedia communication targeting real estate, automobile and the miscellaneous categories, and is utilizing television channels GEO, PTV, TV One and City 42 (Lahore); radio channels Radio Pakistan, FM 101, Radio1 FM 91, HOT FM 103; newspapers Jang and The News; outdoor placements in Karachi, Lahore and Islamabad; and digital properties of Jang and Geo. The print edition format for Jang Classifieds has been upgraded with an increase in the number of categories and the addition of visual aids such as logos of brands that help the buyer easily navigate to the product or service they are interested in, in the newspaper.
The message that Jang Classifieds is trying to convey is that the moment your ad appears in Jang, your product is sold. Not a farfetched claim for a print publication that has been in the market for 75 years and boasts the highest readership across Pakistan. Jang has been successful in developing a sense of trust and reliability with its readership, which they emphasize with their tagline 'Barson ka aitamaad'.
In addition to informing the market about the value of Jang Classifieds, the ads are also telling customers about Jang Classifieds' online platforms. Mr. Sarmad Ali shared, "There is a segment of our classified consumers who are unaware of our digital platform, which is why we are focusing on communicating it across the board."
Jang Classified has been catering to the needs of the masses for a long time and all of this was possible because of the faith people have in the publication. That trust and reliability stems from the fact that not a single listing is posted in the print or the digital platform without a thorough vetting process. Advertisers can post ads in Jang Classifieds in print and digital simultaneously, by visiting Jang booking offices or one of their appointed booking agents, and mandatorily providing their cell number along with their CNIC. The advertiser and the booking agent are both responsible for the ad listing. It is this sense of accountability and the face that the listings cost real money, the advertisements are reliable and promote trust within the reader base.
Primarily, Jang developed the Classifieds campaign in response to the emerging competition from new digital players in the market like OLX.com, Pakwheels.com, and Zameen.com etc. Talking to us, Mr. Sarmad elaborated, "Even though the emerging platforms have not had an impact on Jang's Classified business partly because of our early adoption of the digital medium through an e-Paper on the internet and an e-Paper app for mobile, there is a likelihood that it might in the future, which is what we are attempting to address."
When it comes to posting ads online, authenticity and security are chief concerns for buyers. Online advertisements are usually posted with inaccurate, deceptive information i.e. images from the internet rather than actual pictures of what is being sold to get people interested in buying. There have also been cases where people went to buy something based off a listing and they were cheated. Since there is no accountability and a listing can be taken down, the perpetrators cannot be tracked which is never the case with print classifieds.
According to Mr. Sarmad Ali, "The main concern people have with advertising online is the issue with the authenticity of the advertisement, since there is no barrier to posting the ad, no monetary exchange involved. Anyone can post anything; even fake advertisements can be posted. The reason print classifieds are more reliable is because they cost money to post and run for a specific time period, which guarantees that no fake ads get posted or lead to a nonexistent number. Online ads stay posted long after an item is sold and the success rate for buyers in getting what they want from online ads is lower than print ads, which is why serious buyers and sellers aim for print classifieds to make a deal."
The advertisement campaign has had an impact on the traffic statistics of the Jang Classifieds digital platform, giving a 119% increase in unique page views and an increase of 149% in users, in a comparative analysis of traffic performance from September 14 to October 4, 2015 versus October 5 to October 25, 2015. Jang is planning to launch a fairly comprehensive classified portal soon, evidenced by the fact that their current online portal has a large BETA version tag stamped on the header, indicating that more should be expected out of the digital product.
It is generally believed by audiences that print media including newspapers and magazines have strict competition from other platforms, such as television, radio and outdoor, especially digital. Mr. Sarmad explained, "In the early 1920s, when radio came out people believed it would replace the print medium, however newspapers stayed there. Later, when television appeared around the 1960s people thought it would dramatically reduce readership for the print medium, yet newspapers still stood strong. Each medium has its own place; each media vehicle finds its perfect balance in a media consumer's daily life cycle. One might read a newspaper first thing in the morning then listen to a radio on the way to work, use the internet and browse websites while in the office, come home and watch television and over the course of the day be in proximity of multiple outdoor placements, while finishing off the day with reading a magazine or a book. The challenge for any platform is to realize their place and understand where they fit into the media consumer's life cycle."