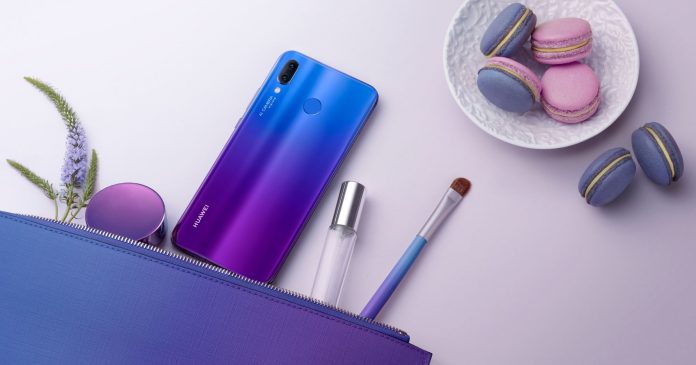 What were the success factors in Huawei's strategy in becoming the world's second largest smartphone manufacturer?
Huawei focuses on innovation and technology which gives us an edge over our competitors. We are always trying to be ahead in technology; we develop our own chipsets, we have our own software, and our newest phones are already compatible with 5G.
Huawei's two main competitors are Samsung and Apple. Currently, Huawei ranks second globally and our market share at the end of the second quarter is 22% which is only 1% less than the number 1 ranking brand.
Nova 3 is priced at PKR 59,999, while Nova 3i is priced at PKR 39,999. Compared to prices offered by other brands how does Huawei manage to offer its smartphones at such competitive prices?
At Huawei we base our prices on our own costs; we do not let our price structure be affected by the prices offered by our competitors.
We are able to set lower prices because of two main factors. First, we make our own chipsets and second, since we have a strong relationship with our suppliers, we have complete control of our supply chain.
Having designed our own chipset allows us to control cost even if we are using mature technology. For example, in the nova series, we used our flagship chipset, the Kirin 970, so that consumers could use a good phone.
Huawei is consumer-centric. We are not just aiming to make more money; we want to offer our customers the best experience.
What makes Huawei different from competitors?
Research and development is at the core of everything we do. Over the last 10 years we spent USD 60.4 billion, and during the last year only we spent USD 10.8 billion on R&D. That makes us the sixth biggest investor in R&D which is why we are setting trends and leading technology. We were the first ones in the world to bring dual cameras, AI chipsets, and the triple camera setup.
We have one slogan; move faster, stay faster and our technology aims to achieve that by optimizing the performance of our phones. We speed-tested one of our phones when it was new and after it had been used for 18 months, and the speed was still the same, par optimum.
We recently introduced a new technology called GPU Turbo which makes the GPU (Graphics Processing Unit) 60% more efficient. This upgrade makes performance faster while generating lesser heat due to the installation of new wind cylinders. This allows users to play games without performance issues since heat is drawn away from the processor and the GPU.
Huawei has also developed its own unique user interface, the EMUI (Emotion UI), which provides the users a better experience while using the phone.
How does the new phone ensure better experience?
The new EMUI will not only change the appearance of the software but also change the way the Android system used to operate on our phones.
The Emotional UI layer that we have added adapts to the usage of each individual user separately. So two people might use an app or area of their phone differently and it will adapt accordingly. It will prioritize battery and memory for the apps that are used more frequently to give the user a better experience with the phone.
The EMUI along with the AI-powered Kirin chipsets improve the phone's performance, preventing the system from slowing down.
Tell us about the AI-powered Kirin chipsets.
The AI powered Kirin chipset and the EMUI go hand in hand; the hardware plus the software, which makes our devices smarter than the others. Since every consumer wants a fast smartphone, the chipset we released at our global launch event in IFA (Internationale Funkausstellung Berlin), the Kirin 980, is the fastest chipset in the world. It also improves power, saves battery, and has a stronger performance than the other available chipsets.
How committed is Huawei to R&D?
We have 15 R&D centers globally and are partnered with 17 R&D centers for technological research.
Our R&D centers are spread across the world because we want to use the best talent available in each place. For example, we have an aesthetic center in Paris because Paris is famous for aesthetics, we have our mathematics center in Russia, and we have our supply-chain R&D center in Japan.
We centralize our research around people and technologies. For example, a few years ago we wanted an expert in Poland to join Huawei, but he refused to leave his hometown, so we created an R&D center in his hometown so he could join us.
Has Huawei carried out any R&D specifically for the Pakistani market?
In Pakistan, our research is focused on consumers and the kinds of products they are looking for. We conduct our research through marketing and research agencies such as AC Neilson and Ipsos.
We recently conducted a survey that we call the Selfie Survey in the Middle-East, Africa and Pakistan. We wanted to understand their behavior and know how many people take selfies because we were working on the Nova series. We learned that around 90% population of the region was interested in taking selfies which meant that they wanted a good camera and a big memory. We made the entire device and the campaign around that. Therefore, we launched the Nova 3 with a 128 GB memory in this price segment in Pakistan.
What can you tell us about the Pakistani market? How do you decide what products to launch here?
In Pakistan, the feature phone market is around 50% as compared to other countries where the smartphone market is 90% which makes the Pakistani market quite unique. Even Pakistan and India are not the same. Their consumers, population segments, and buying power are all different.
The Selfie Survey allowed us to understand the buying behavior and thought process of Pakistani consumers. We learned about the mindset of local consumers and variations in their needs based on their region.
According to GSMA intelligence, by the end of 2020 Pakistan will have 17 million unique mobile phone users. Also, Pakistan has one of the biggest youth populations in the world. This shows that the Pakistani market has tremendous potential.
The Pakistani market has its unique demands, so we launch devices and price them based on our understanding of what the consumers want. For instance, the consumers here wanted more memory so we brought the Nova with 128 GB RAM, whereas in other countries we offer it with 64 GB.
Another example is the P20 Lite which has different versions in India and Pakistan. The Indian version has a 24 MP camera due to the consumer demand for a better camera.
What are the characteristics of Pakistani consumers?
In a region like Pakistan, consumers are influenced by their families and friends. Word of mouth is very important. So if the recommendation comes from their social circle, they are more likely to buy the phone. Therefore, we focus on what is important to them.
We have learned that there are three key elements Pakistani consumers want in a phone. Since they like taking selfies, a good camera is the first thing. The second thing is a large storage space, because they will want to store their photos. The third thing is a good battery life; consumers want to be able to use their smartphones the entire day without the battery running out.
What is the target audience for the HUAWEI nova series?
The word nova is derived from the word innovation. The philosophy behind it is the 'birth of a new star' so we are aiming at consumers who want to feel like stars and project a high-end image.
Our target market segment is young, entertaining and trendy. We are aiming at passionate, brave and confident individuals who love colors and can afford high and mid-range phones. To cater to this, the HUAWEI nova series has introduced unique colors such as Iris Purple and Airy Blue to the Pakistani market that no other brand has before.
How is the HUAWEI nova series different from other Huawei series?
Right now we have the Mate series, Y series, P series, and Nova series. Mate is our flagship series. It always uses the newest chipset and is usually launched at the end of the year. The P series uses a lighter camera. Phones in the Y series are entry level and are available at a lower price range which is usually around USD 100 to USD 300.
The Nova series are high-end phones. The Nova 3i is priced at around PKR 40,000 and offers 128 GB and 4 cameras. A 128 GB storage space is not being offered in this price segment by any other brand currently.
The Nova 3 comes installed with GPU Turbo, which as I mentioned earlier, makes the GPU 60% more efficient, making it the first device to launch with the update. Our other flagship devices will get the update over the year.
What trends do you foresee for the mobile industry in the future in Pakistan?
As I mentioned earlier, this is still a 50% feature phone market, so that is a future opportunity for every smartphone brand. I think within 2-3 years the market for smartphones in Pakistan will double.
The world is moving towards 5G, how do you see Pakistan being ready for it?
Huawei's newest smartphones are already 5G ready. Whether or not they can use it rests on the network carrier's capability, and as the biggest ICT (Information and Communications Technology) company in the world, Huawei is committed to helping carriers develop 5G infrastructure.
I think Pakistan will be ready for 5G by 2020, but that is dependent on a number of factors such as an environment that is conducive for R&D and trial of new technologies and its costs. Regardless, we will offer 5G products in Pakistan.
What are Huawei's goals for the future?
In Pakistan, we aim to become the number 1 mobile phone brand in the next year.
Globally, we aim to bring our shipment up to 200 million devices by the end of the year from the 95 million that were shipped during the first half.