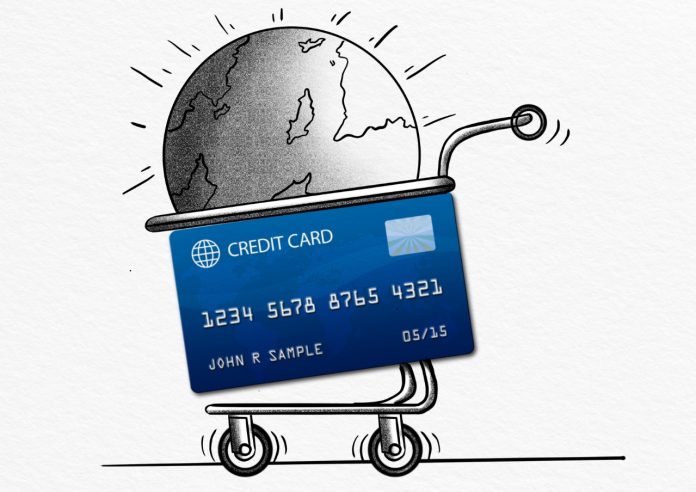 Tell us about EZBuy
Vincent Xue Bin: EZBuy is the biggest cross border ecommerce platform in South East Asia. We started 8 years ago and are now running operations in 8 countries.
We currently have three business verticals here; EZBuy, Haute Shop, and the B2B portal.
Why come to Pakistan in particular?
Kamran Shaukat: Pakistan is an underserved market, which gives us an opportunity to provide Pakistanis better lifestyles via products. I am passionate about the growth of ecommerce and my professional background involved working with sourcing, supply chain and the digital medium. When I met Vincent, who had the technology, I realized it would be exciting to bring EZbuy to Pakistan and be a part of the growth market.
In your experience, what are the dynamics for digital versus traditional retail markets?
Vincent: If you compare a traditional retailer to a digital retailer, the biggest difference is that for digital players a bigger volume of products is more profitable. Having a store in a digital space allows more room to store data and therefore improve efficiency.
China has become the number one ecommerce supplier in the world because Chinese ecommerce platforms have the investment and technology to handle large volumes.
The fundamental thing for Pakistan is that we have over 200 million people and that creates a good environment for ecommerce here.
Kamran: In the developed markets there is a migration from physical to digital and each category has its own migration curve. Electronics leads with 70% being sold online, while fresh foods and luxury goods are sold the least online, about 5-6%.
Do you think Pakistan has the necessary ingredients for successful ecommerce?
Kamran: Ecommerce requires four key ingredients; connectivity, a technology platform, payment gateways, and last mile delivery. Since all of these exist in Pakistan, ecommerce is doubling every year and efforts are being made to improve each.
Also, I would like to point out that Pakistan's strength in agriculture, which is a key vertical for us. The nation is a strong textile producer and strengthening textile exports can help change the brand image of Pakistan.
What is your vision for EZBuy?
Vincent: Our vision is to reach three main goals. The first, to have billions of customers around the world who can enjoy the benefit of ecommerce. The second, to have sellers increase their profits. And the third, to help our customers conserve yearly expenses.
Kamran: To summarize, I think we want to be game changers and the best place to work, live and play. And we hope not only to provide products and services, but also lifestyle and happiness since we believe happy people are productive people.
As Vincent said, we currently have three verticals and hope they will impact customers as well as our employees and suppliers.
What is the business model that you intend to follow in the Pakistani market?
Vincent: We believe that in order to be successful it is important that the business be managed by local talent instead of overseas MNC's. The EZBuy Group is just the enabler, a kind of an incubator. We offer our technology, know-how, and conduct trainings. We also offer our local trade and supply-chain partners with tools to build their businesses, brands and customer base.
You mentioned incubation. How do you intend to go about doing that?
Vincent: Our way of 'incubation' is focusing on knowledge sharing and technology transfer. For example, if we have implemented a technology in China or Singapore, we can help our local partners update their technology and be more efficient.
Naeem Shahab Khan: I think ecommerce is essentially about collaboration. When you collaborate you transfer technology, intellectual property, general intellect, experience etc. This makes our partners more productive, and the team that is trained drives that transfer of knowledge forward.
What are some of the bottlenecks that you expect to face?
Kamran: The headwinds and bottlenecks are pretty much the same in Pakistan as in other emerging economies. We saw pretty much the same circumstances and situations in China, India and Indonesia. These include being able to quickly cross borders for importing and exporting products, keeping low returns and OTD – on time delivery – as high as possible.
We have analyzed the possible issues and built contingency plans. We believe that if we are prepared, the problems will not become major obstacles.
How would you be filtering the sellers?
Kamran: Since we are planning to export Pakistani goods through EZbuy, we are very particular. We are looking for suppliers who can produce goods locally, are scalable internationally, and have good quality assurance at manufacturing. Our vision is to create an international brand for Pakistan through these sellers.
How do you tackle products that are listed in languages Pakistani's may not understand such as Chinese?
We installed a call center here which has a backward integration with our China team. So if someone is looking at a product that is in a language they don't understand, they can contact us and we will get it translated for them immediately.
How do you plan on getting local sellers onboard?
Kamran: Haute Shop and B2B are both for local sellers and we have a different approach to each.
For Haute Shop, our sourcing experts ensure that the products are haute couture. The products that do not make that list are added to our B2B or EZBuy vertical. For example, designer brands such as Sonia Maskatia make it to the Haute Shop, but we do not consider mass market designers such as Bonanza and Teejays haute couture.
Each seller that is selected for the Haute Shop is audited. We visit them and inspect their scale of production, quality standards, current exports, leadership, and contingency plans. If they pass, we bring them on board. So far, we have about 45-50 sellers and we aim to increase that number to about 100-150 per year.
For B2B, we work with large businesses. The idea is to target sectors where there is a high scope for growth. For example, for the schooling or educational sector we are looking into providing stationery, backpacks, and uniforms. We get school systems onboard our website and provide parents with a convenient option to purchase all the requirements for each year. Similarly, for the healthcare sector, we may provide blood pressure monitors, catheters, tubes, wheelchairs, bed sheets etc. to hospitals.
How do you ensure the quality of your products?
Kamran: For local products, we already carry out quality checks. Products from China, Korea and USA are checked before they are shipped to Pakistan by our quality assurance team for the size, color, fit, make, and functionality. This eliminates 90% of the faulty items before they get to customers. Even then, if the customer receives a faulty item, we refund their payment.
Can you tell us about Prime and buy-for-me?
Kamran: Buy-for-me is our niche vertical. With this customers can buy products from any other website. For example, they find a product on Alibaba or Walmart, copy the URL onto our search engine and we will buy it for them. This will be available in the second quarter of 2019.
Vincent: Internationally, Prime is a loyalty program for our registered customers where they can enjoy free shipping. However, in Pakistan we are planning on offering free shipping to all our customers in the future.