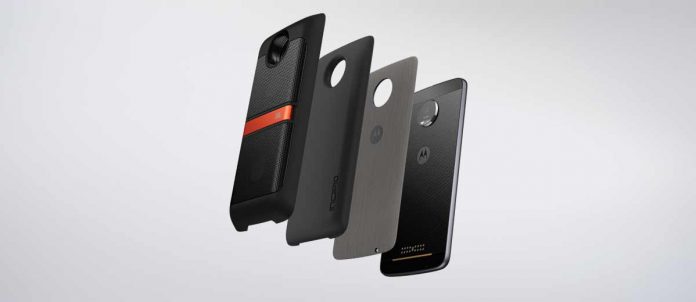 As originally published in Synergyzer Issue 4, 2017 – 'A Better Tomorrow'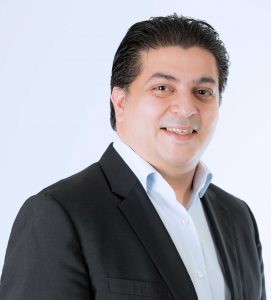 What are some of the biggest trends and developments in the Pakistani cellular devices industry in your opinion during the current year?
Pakistan is the number one stand-alone market in the region with an impressive smartphone penetration rate of 41%, as shown by IDC Quarter 1 Fiscal Year results, so undoubtedly it is one of the leading markets of growth in the region. The country is poised for exponential growth since it has been heavily investing in building the telecom infrastructure along with increasing the penetration of 3G to 4G services.
Other visible trends and developments are the growth in online sales the country is witnessing. Additionally, one of the visible trends and developments which have been vital to alter the market dynamics is the increasing user surge among the digital savvy youth generation, who are constantly connected online through their social media channels and other digital platforms.
How do you think Pakistani mobile users have changed over the past few years?
Innovation is the key driver to change for mobile users. As I mentioned earlier, the biggest conversion we have noticed is, users are switching from offline buying to online shopping.
Smartphones have become ubiquitous and individuals spend a lot more time on their devices than ever before. The consumer demand has changed from just needing a phone for practical purposes to needing a device that caters to all their passions. At Motorola, we envision a world where people are not limited by what their smartphone manufacturer provides at one point in time. Instead, we believe people should be empowered to choose the capabilities of their smartphone.
Our introduction of Moto Z and Moto Mods in Pakistan has been transformative for both the industry and consumer experience. Consumers are able to customize their phone, be it sharing their screen with friends on a 70" projector, a full true Zoom camera or an additional battery to always stay connected. Ultimately, we believe this new ecosystem is the future of mobiles and will come to define a new era of consumer expectations.
Lenovo introduced Moto Z phones with Moto Mods that would enhance the functionality of the phone as a camera, stereo speaker, projector, power pack etc. What was the idea behind these and the response?
When we embarked on the Moto Z project we believed the industry had a void for challengers like Motorola that are willing to test and disrupt the status quo. Over the past decade, innovation in the smartphone industry has stagnated to the point that small changes in display size or megapixels make headlines. The impact of these changes is so marginal on the overall experience that new smartphones have become predictable. Motorola embraced this initiative and changed the definition of smartphones with the introduction of Moto Z and Moto Mods.
Since we launched the phone in January, it's still too early to speak about numbers, but the initial feedback that we have received from press, reviewers and tech bloggers has been very positive.
What are your comments on Lenovo's market performance globally?
Consumers around the globe love the Motorola brand and its rich heritage. Our Moto Z device and mods have set the standard for smartphone innovation globally, and our new Moto products have been very successful in both Western Europe and Latin America. In fact, for the second consecutive quarter, YTY (year-to-year) revenue grew in our Mobile business. Worldwide this summer, we introduced a new line-up of smartphones, including the Moto Z2 family, which has garnered impressive reviews from tech bloggers across the globe.
Looking at the success of the products and the consumer's interest in it, we will definitely continue to invest in new products and branding in both mature and emerging markets.
What makes the Motorola brand popular?
Owing to Motorola's legacy globally and locally in Pakistan, consumers in the country have a strong association with the brand and have experienced the product at some point in life. Another reason why Motorola is popular is because the brand is designed for trendsetters, tech enthusiasts and those looking to better pursue their passions every day, which the right smartphone can let them do.
As with our other devices, we know that different consumers have different needs, so we created a full family of Motorola devices with different features and at different price points, in order to allow consumers to choose the phone that's right for them. Also, we're focused on creating the best devices possible, but we also realize that it's not a closed system, which is why we've opened it up to encourage global participation in the innovation process.
A brand's success is dependent on the company's culture. What are your comments on Lenovo's culture in this case?
Lenovo offers a very multicultural working environment. A great example is our Global Senior Leadership team that comprises of 12 nationalities. In today's corporate world, many organizations speak about diversity being in their DNA, but rarely ever commit to it. Yet, ever since Lenovo's foundation was laid, the company was built around our inherent cultural diversity; our competitive advantage that has shaped our history and will shape our future.
Gender balance is a key component of this diversity culture and a driver of success: It will give us a competitive advantage in the tech industry. We believe in gender diversity to the extent that we have created a global 'Women in Lenovo Leadership' (WILL) network in 2007 to foster career development, mentoring, retention and attracting new talent. This network is a platform for local initiatives across the world to support women to succeed.
Furthermore, the company empowers its employees and equips them with the right tools to make organizational decisions. This autonomy results in a great feeling of responsibility and accountability for all employees.
The Pakistani cellular devices market is at a stage of maturity where brands including Apple and Samsung as well as low-cost Chinese brands like Q Mobile etc. have the major share. What position does Lenovo, including the Motorola devices, hold currently in Pakistan? How do you plan to penetrate the market further?
We are committed to Pakistan and I can share that Motorola will double down its focus in the region. We already launched the first generation of Moto Z and Moto Mods in January this year in Pakistan, which has truly been received as a great innovative product. Since Pakistani consumers have a strong association with the brand, we have locally partnered with influencers to create a rendition of the Pakistani National Anthem. The footage was shot using the Moto Z and the feedback we received was heart-warming with over 7.3 million video views currently across different digital platforms.
Reiterating, our focus is on expanding our devices portfolio in Pakistan and the region, and we will be launching the Moto E family which will be available for prices between $100- $200. The Moto E family has an exceptional battery performance and offers sharp camera specs at an affordable price.