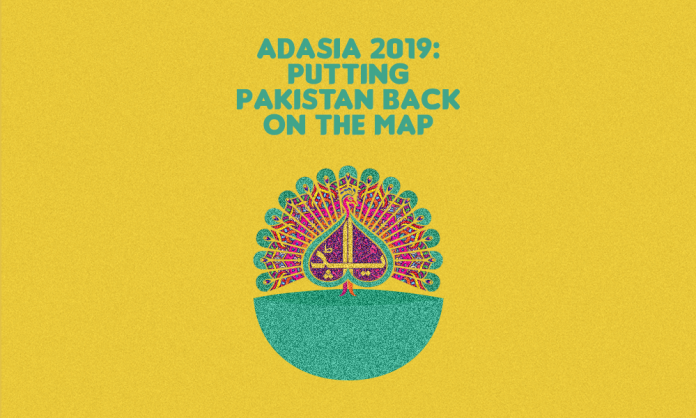 As published in Synergyzer issue 4 volume 16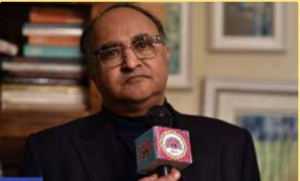 Sarmad Ali, Chair Organizing Commitee- AdAsia Lahore 2019 and Managing Director & President-Jang Media Group and Geo News, talks about the importance of AdAsia returning to Pakistan after 30 years.
When AdAsia was held for the first time in Pakistan in 1989, it provided a platform for Pakistan's Advertising Industry to showcase their achievements to the Asian Market. Now, thirty years later, our industry has matured. However, it is going through a rough patch, so we are hoping that AdAsia will, once again, give a much needed impetus to not only come out of this crisis but also shine again.
Synergyzer: Congratulations on organizing the 31st edition of AdAsia. The theme for this year is 'Celebrasian'. What is the idea behind it?
Sarmad Ali: 'Celebrasian' is a celebration of everything Asian.
It is the celebration of Asian advertising, Asian marketing, Asian media and Asian brands. Asia is a continent where one can find tremendous diversity in cultures but at the same time, immense unanimity in values as well. From the Far East – Indonesia, Malaysia, Thailand, Singapore and China – to South Asia – Pakistan, Bangladesh, Srilanka, Nepal and India to Central Asia – Uzbekistan, Turkmenistan, Tajikistan etc. as well as the Middle East; the values and morals are the same; respect for elders, close-knitted family systems, respect for teachers and the quest for knowledge. So Celebrasian is a celebration of our contrasts as well as our commonalities.
Also it is celebration of the fact that Asia, as a continent, has finally arrived. This century is being termed as the Asian Century and we need to celebrate this immensely.
Synergyzer: How was Pakistan chosen for AdAsia? Is every country chosen in the same manner?
Sarmad: Four years before any congress takes place, a bid occurs at AAFA (Asian Federation of Advertising Associations). In 2015, me and my colleagues including those from the Jang Group, Sohail Kisat from MCOM, and Jawad Ahmed from Business Recorder, Uzma Zia Rizvi, Saadia Shariff and Amjad Ali from the Jang Group considered the possibility of bidding at the congress. We knew that there were going to be a lot of odds against us but we went for it hoping that the passion that most of us have for our professions, for the advertising and marketing industry and for Pakistan, will help us in our goal. So in 2015 at Taipei, when the bid took place for 2019, we won the bid. Hence our journey started and has continued since.
Synergyzer: Can you explain the odds you mentioned?
Sarmad: Back in 2015, a number of AAFA members expressed their concern over the law and order situation and had reservations against travelling to Pakistan. Even today many countries have travel advisories for their citizens traveling to Pakistan despite the fact that the security conditions are much better compared to what they were in 2015. This was beyond our control and we could not do anything about it.
We tried to communicate the true picture of Pakistan and showcased the many positive facts of our country. We communicated that one Pakistan is what you see on the news and the other Pakistan is what you experience yourself. And without this experience you will never understand what our country is all about.
We were very open with them and acknowledged that while Pakistan has its fair share of problems; such issues are limited to certain areas. In fact, these issues are such that they can occur anywhere in the world; Germany faced them during Munich Olympics, schools in the USA are affected with incidents of gun violence, etc. But did that stop people from going there? No, because the entire country is not to be blamed for them. So some of the AAFA members appreciated our openness, and I think that is what helped us.
Anyway, its 2019 now, the situation has changed greatly. Cricket too has gradually been brought back; from two years ago with only two PSL matches in Pakistan to 2020 we will have the whole of PSL in Pakistan. So we do not need to be apologetic about it. Things happened and we moved on.
Synergyzer: Since AdAsia is being held in Pakistan this year, how will it impact the country's advertising industry and help take it forward in the region?
Sarmad: When AdAsia was held for the first time in Pakistan in 1989, it provided a platform for the Pakistani advertising industry to showcase their achievements to the Asian Market. From there on, everybody started focusing on growth and AdAsia gave a much needed boost to the industry.
Now, 30 years later, our industry although dynamic and vibrant, is going through a rough patch with revenues having being shrunk over the last one and a half years. This economic downturn has led to advertisers compromising on advertising. So, we are hoping that AsAsia will, once again, give a much needed impetus to the industry by providing a platform for regrowth and the industry will rejuvenate. We need to convey that advertising is an investment in their own future, an investment that will ensure they are remembered 5-10 years down the road.
Synergyzer: How will AdAsia contribute in changing the perception of our country from that highlighted in the international media?
Sarmad: An event like AdAsia can help Pakistan in two ways. One, the speakers invited are leaders in their own fields and when they experience the real Pakistan, our flavors, our music, our poetry, our aspirations and our hospitality etc., they will go back to their countries as ambassadors of Pakistan. Such people will be able to communicate the soft image of our country to the world; a Pakistan not through the lens of the Western media but a Pakistan through their own experiences.
Two, showcasing Pakistani advertising at the AdAsia congress will introduce our creative side not only to the Asian market but to the whole world. That will be the much needed impetus AdAsia will be providing to our industry.
Synergyzer: How much participation do you expect from foreign delegations of different regions?
Sarmad: We are expecting delegates from at least 7-10 countries. The number ranges from 100 to 150 delegates from all over Asia including Indonesia, Malaysia, Thailand, Japan, Korea, Taiwan, and so on.
Synergyzer: How is the corporate sector in Pakistan supporting Adasia?
Sarmad: We have received tremendous support from EBM, MCB, Star Marketing and the Midas Group. Careem has also come on board as our logistics partner and will be providing discounted transport for delegates. Also, the summit will have support from international organizations such as Dentsu, Hakuhodo and CNN.
What is your message to the Advertising, Marketing and Media Industry of Pakistan?
Sarmad: I would request the corporate sector, the media industry, and the entire advertising fraternity to come together in support of AdAsia because it is not the responsibility of anyone person or any one organization to deliver a world-class event, it is the responsibility of our entire industry to work towards delivering an experience and not just a congress, so that when delegates and speakers return to their countries, they remember Pakistan for years to come.