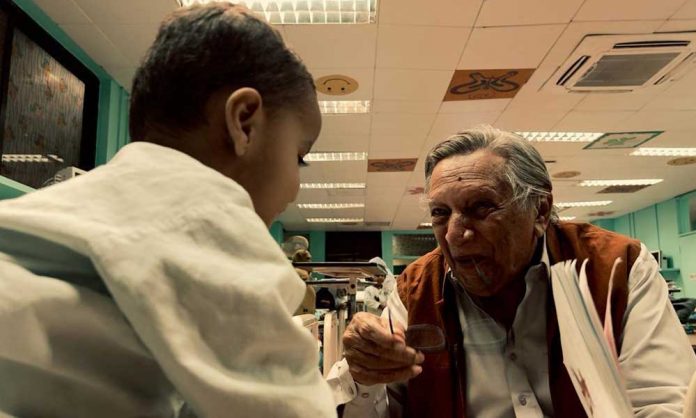 The Sindh Institute of Urology and Transplantation (SIUT), on completion of its 50 years in 2022, released an inspirational campaign. Instead of focusing on their patients and their treatments, this time the hospital highlighted the role of donors – who donated little but regularly – in making SIUT the success it is today. The TVC released for the campaign recounts the story of one of them.
According to Saima Saleem, Creative Director and Filmmaker, Azad Films, she learned about this particular donor while sitting in SIUT's accounts department one day. While going through the records, the team discovered a donor who had been donating PKR 1.50 every month to SIUT for decades without fail. Although he had stopped donating for a few years now, she found the insight interesting.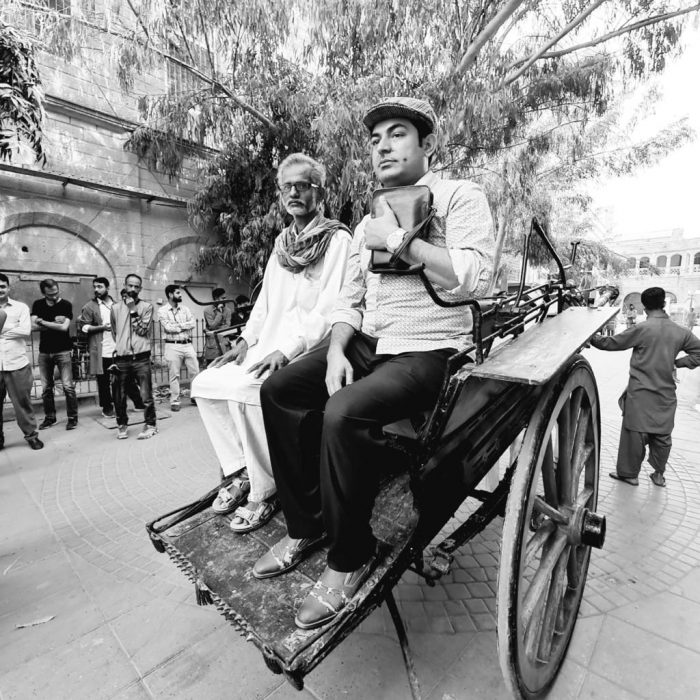 Though the SIUT could not find any information on the donor, "because, firstly people who donate usually do it anonymously, and on many receipts, we find written 'Allah ka Banda' or Aik Musalaman'. Secondly, since this particular person began donating during the 70s, there was no way we could track him since we did not have mobile phones or Facebook back then," she says.
They also discovered that his last few donations were given through deposit slips, "and we know the banks charge deposit fee, which would have been more than the donation amount, so, what piqued our curiosity was not the money he gave every month but his commitment to the cause and this is what prompted us to make him the subject of the TVC and also pay tribute not only to him but hundreds of similar donors like him we found in the records, who donated PKR 100/150 or PKR 300 regularly for several years," she adds.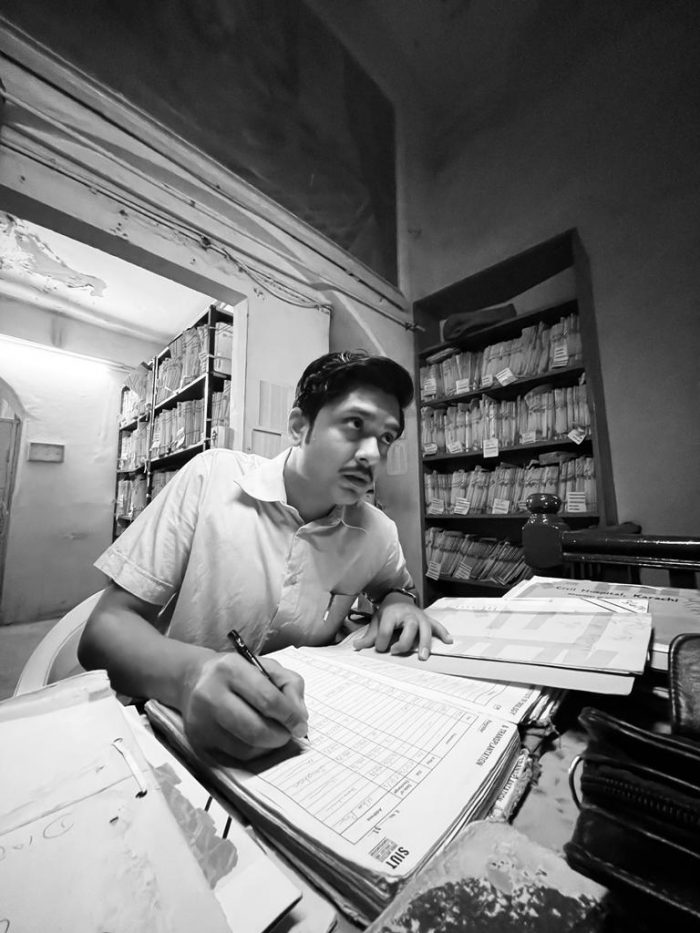 "Philanthropy is usually associated with people who are rich and who give away great sums of money to charities, however, this gentleman and others like him prove that despite your difficult circumstances, you can still support a cause and do it consistently," says Dr. Anwar Naqvi, Professor of Urology and a founding member of SIUT.
Hence the team decided to spin the story around the unknown yet not so rich donor, using the insight that it's the common people who are building SIUT to mark SIUT's fifty years.
In the TVC, the role of the donor was played by the veteran actor, Talat Hussain, with Wahaj Ali playing the grandson. Saleem says the team chose Talat Hussain because he had been visiting SIUT for some time and Dr. Adeeb Rizvi, Founder and Director, SIUT, suggested discussing the idea with him first. "We were looking for someone similar his age, and we did consider Rahat Kazmi or someone similar from the past, but we thought it would be easier to discuss it with Talat sahab first since he was visiting SIUT. Also, although not working anymore, no one doubts Talat sahab's talent," she remarks.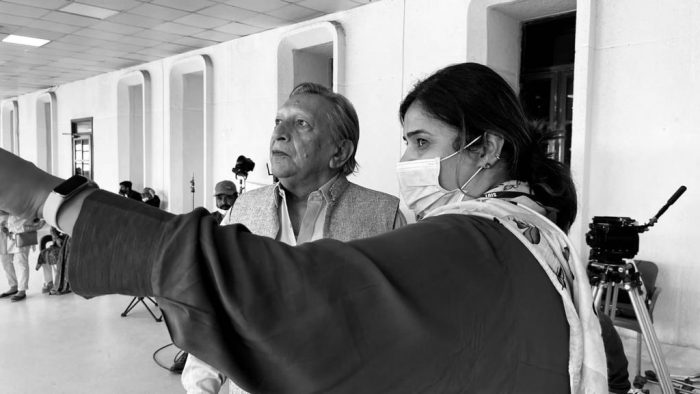 Talat Hussain readily agreed to do the role. Although frail and at times forgetful, Saleem says Jami (Jamshed Mahmood), CEO, Azad Films and the director of the TVC handled Talat sahab very sensitively.
Fortunately, there are various SIUT buildings that depict different eras of Karachi. All locations shown in the TVC are of the hospital and its neighborhood – one of the oldest areas of Karachi. However, the challenge was to show the 70s era and SIUT's initial years, the people and how it functioned.
"Our OPD building is over a hundred-years-old and we converted its first floor to an eight-bed ward, and ensured that we hid SIUT everywhere, because at that time SIUT did not exist. We also somehow managed to find old beds", said one of the SIUT staffers.
The TVC was shot in three days. Saleem says since it was not a commercial project, the budget was limited and it could not be extended beyond three days, hence everything had to be planned beforehand and efficiently so as not to waste any resources.
"We realized that the money being spent on this campaign could have been spent on treating several patients, and this realization motivated us to work as diligently as we could. Jami came daily to do his research and locked his shots, which we later transformed into the TVC."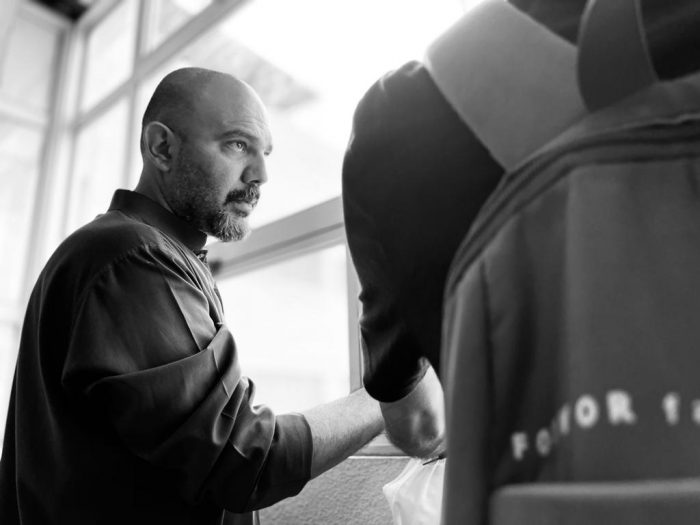 She further says it was a tremendous team effort since everyone including Jami, Wahaj, Talat sahab, Abida Parveen as well as Coke Studio, came together and volunteered for a good cause and none of them charged a single penny. Mariam Azmi, stylist, Independent Films also volunteered and provided the right wardrobe for people to depict that era.
Dr. Irfan Rizvi – Dr. Adeeb Rizvi's son – played the role of the young Dr. Rizvi of the 70s.
The campaign was shared on all mediums including TV, radio and digital and according to the team, the response to the campaign has been exceptional. "Whoever watched the TVC, said it brought tears to his/her eyes and that it was very emotional. Moreover, and most importantly, the campaign also had a positive impact on the donation. "The older generation is well-acquainted with SIUT and its services, but it was refreshing to see people between the age bracket of 25-40 also donating this year. They are now also looking at SIUT as an institution to serve," says Saleem and adds that this is why the team chose Talat sahab and Wahaj because we wanted to bring all generations together to carry forward SIUT's mission.
SIUT's unique model – a government-community partnership, where doctors are the chain in the middle and enablers for both to come together – is replicated today by various other charities and trusts.
Although their forte remains urology and transplantation, today, under its roof, SIUT provides all services for patients from ophthalmology, neurology/psychiatry, dental, gastroenteritis, pulmonary etc.; with gynecology as its recent addition. It caters to patients from across the country and outside. Their expertise and specialization is acknowledged internationally and teams from around the world visit SIUT regularly for trainings including doctors from UK, Italy, Switzerland, Nepal, Sri Lanka, Sudan and Somalia. "This is because there are so many services, and here the volume of patients they are exposed to, helps them gain experience in a shorter amount of time. We deal with two to three transplant surgeries on a daily basis," says Dr. Naqvi.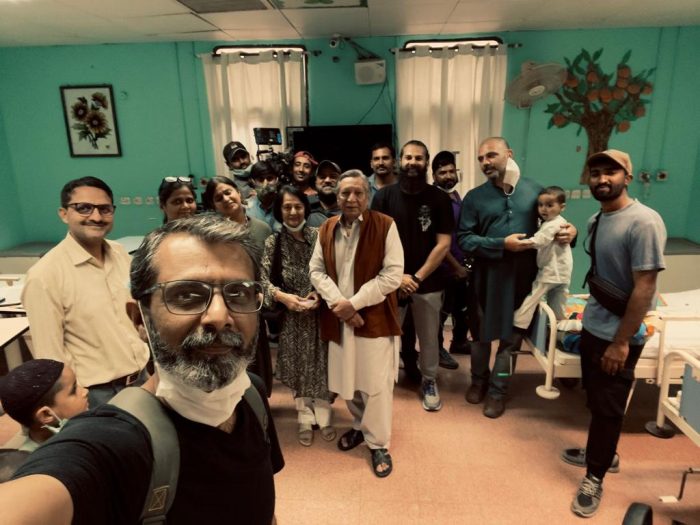 Apart from the hospital, SIUT also runs an educational institute, and all the hospital staff is trained in-house. The institute offers a four-year course in Nursing as well as Technologies (lab-tech, operation theatre, radiology etc.) free of cost to all its students. The educational institute also houses Pakistan's first bio-ethical training center, affiliated with WHO.
SIUT is also running its robotic surgery and training center, where over a thousand surgeries have been performed. Terming it the 'the surgery of the future' Dr. Naqvi says the excellent magnification and precision of robotic instruments enable human surgeons to perform surgeries efficiently. There is less blood loss, limited risk of infections and shorter stay at the hospital for patients.
Going forward, SIUT is working on setting up their campus in the Education City Karachi, on a strip of land linking National and Super Highway and building a children's hospital, where all issues related to children will be tackled, including transplant, cardiology, nephrology etc.