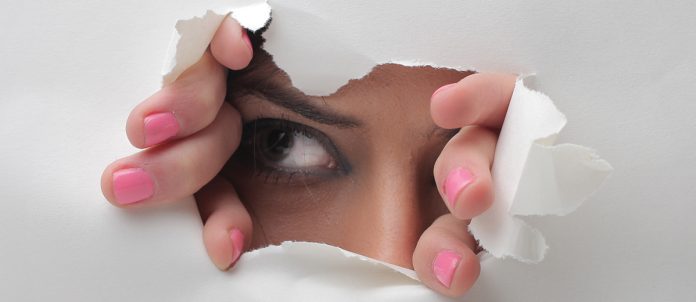 "Coming up with creative strategies, a big idea and witty stories is a highly specialized job. It's similar to that of an investment banker and an experienced architect. You don't tell them their job. Unfortunately, when it comes to creativity and cricket, everyone is an expert. In our market, the overall understanding of creative work is very weak. It's not just about hiring a celebrity we like or creating a dance number or cracking a joke. It's about building a brand", says Zaheeruddin, Commercial Director & Founder – iDcreations.
Yet it is this lack of understanding of what creative communications is really about and the skillset it requires that the Pakistani advertising industry seems to be stuck in a loop of churning out mediocre campaigns, as industry pundits put it, and there are a number of factors that have landed us in this conundrum.
For one, according to a number of industry experts, local as well as international, it is the mushroom growth in advertising agencies, which has every ad agency owner scrambling for business. To prove their worth, they are actually investing in pitches; a commodity that the seller is paying to produce, but not getting paid for in return when delivered. The prospective client gets strategically thought-out creative ideas based on consumer insights, which certain even add to their idea bank and go on to execute without giving any credit to the advertising agency that came up with it in the first place.
The creative muscle, which needs to be flexed, is being painfully overused. Ask any creative and the resulting burnout from never-ending days, nights, weeks, weekends of toil is draining and even gets demoralizing to the point that their best bet at creating any work-life balance is to quit the industry.
The question here, yet again is that if the agencies are willing to participate for free, why should the brands even be bothered?
While there are multiple arenas that need to be rectified, one element that may help the situation partially according to Jawad Humayun, Chairman – PAA (Pakistan Advertising Association) is reintroducing an updated version of the Minimum Production Tariff (MPT), which PAA is working on. According to the MPT, pitches are priced based on certain production slabs. Accordingly, a percentage of the production amount is paid by clients before the pitch process to the participating agencies, while the rest is paid after the pitch. Such a practice does put a check on intellectual rights breaches and was incidentally a norm in our industry.
Two, incessant pitching where there are no stakes involved from the client's end makes the exercise redundant in a lot of cases. As Shaheryar Ghayas, Chief Creative & Founder – Madness, puts it, "What seems like a win-win, is actually a lose-lose, when clients and agencies get into a relationship with no stakes involved on either side. That's not how good work is created. Good work is a product of a relationship, and relationships are based on respect."
Apparently, these woes are not just a part of our local industry. Even internationally, while a number of brands laud the effort and honor the time and resources that agencies put into the pitch process monetarily; there are a number of clients that do not believe in paying for the investment agencies do. The difference around the world versus our industry is that the balance is not just tilted in the clients' favor: Worldwide, advertising industries also comprise of brands that pay agencies to pitch, which allows the latter to put their foot down if they are getting intertwined in a maddening pitch cycle. Even then there would be those that would pitch for free, and the scales would get tilted.
What then, can be a transparent way brand can take that can produce well-defined and effective results?
Antony Young; marketing communication & digital media strategist who has headed agencies for ZenithOptimedia Worldwide, Mindshare, and other advertising and digital firms in New York, London, and China; an author of three books on marketing namely 'Brand Media Strategy', 'Strategies in a Downturn' and 'Profitable Marketing Communications'; and a documentary producer writes about his experience in The Drum with a major pharmaceutical client. He writes that the said client carried out the pitch process much more sensibly by never asking to meet the pitch team, nor the agency management; rather they asked each of the shortlisted agencies to send only the team that would actually work on the account if the account is awarded to the agency. These included the account manager, copywriter, art director, and media planner. The brand team only asked for some case studies the agency team had worked on together, asked questions related to those case studies and how the team had worked with the clients. Young writes that his agency got the account and the client briefed them on the work only after that. This way, the client was considerate and respectful towards agency time and resources and dealt more organically with the agency they wanted to work with, even though the client was able to carry out a competitive review of the agencies they had shortlisted. Also, this was a better way to screen the chemistry and expertise of the people with whom the client would actually work.
Three, there does not seem to be much effort at developing the intellect required by creatives and those responsible for selling creative concepts. As Emaad Ishaque Khan, Business Director – Synite Digital, explains, "Anyone who joins the advertising fraternity needs to understand that it's an industry with its own set of principles, rules, and processes that need to be learned. We learn broad-based principles in university, and the workplace hones our skills and knowledge-base. Practical understanding, knowledge of the workplace, and basic principles are extremely important, which set up the base on which one starts their journey in advertising. These need to be learned from professionals who know the craft of advertising."
According to him, "In an industry where the craft is lacking, saying you will learn by trial and error and from people who themselves are there to fulfill the requirements of clients only is setting up the junior lot in the industry for failure."
Fulfilling client objectives is only one part of the equation; the equation itself comprises of knowing to advertise in totality. For this, Khan suggests that PAA as a representative association of the advertising industry should help in grooming industry talent by introducing courses, seminars, training, case studies, publications, etc. that will help industry professionals in gaining insights and knowledge about different aspects of advertising. He gives the example of UK's IPA (Institute of Practitioners in Advertising), which has an in-depth collection and database of knowledge-based resources available on its website to cover every disciple of advertising including client services, creative, planning and strategy, production even legal and finance, not to mention digital and more.
To sum it all up, Pakistan's creative communications industry is growing tremendously. Yet there is a dire need to work towards adding sustainability to advertising businesses before they run out of ideas, which ends up adding to our import bill.
Stay tuned to Synergyzer!