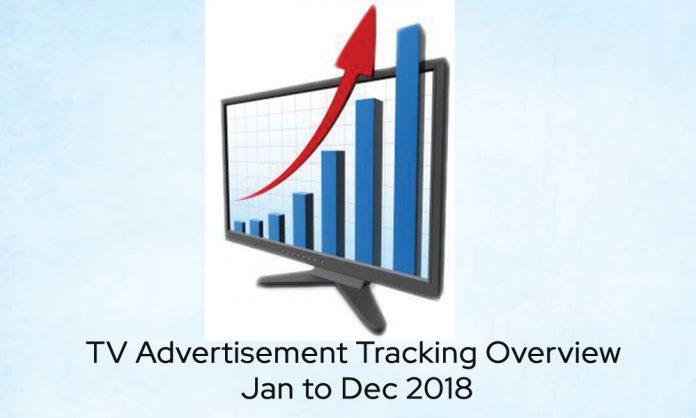 The infographics are based on the data collected and provided by Media Monitors Pakistan.
IMPORTANT TO NOTE:
The following analysis is based on 98 satellite TV channels.
The airtime is based on pure advertisements only i.e. TV commercials and break bumpers. Other branding such as logos, scrolls etc. are not included.
Only commercial airtime (CAT) and spend is included. The FOC (free of cost) public service messages on Diamer-Bhasha and Mohmand Dams Fund are not included in the analysis.
For spot frequency, the unique copy size is considered a single 'spot'.
The data used is from January 1, 2018 to December 31, 2018.
First, second, second last and last positions are considered Premium Spots.
Error margin for data is +3%.
Figures are rounded off to the nearest digit.
Spend is calculated on assumed rates by Media Monitors based on media tariff cards.
5% increase is assumed for a year on year spend calculation.
TOP GENRES ON COMMERCIAL AIR TIME (CAT)*
News was the most advertised genre for advertisers, followed by Entertainment.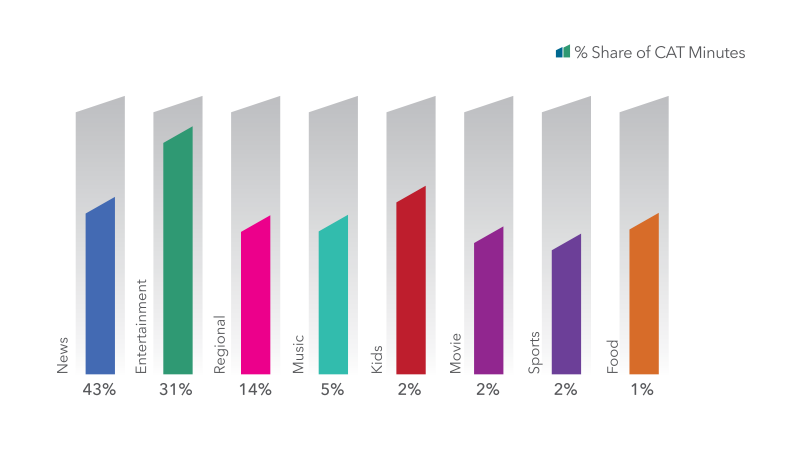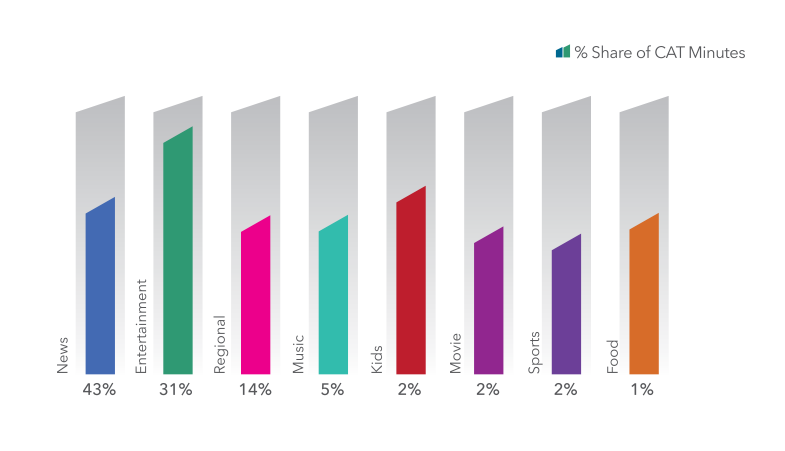 TOP TV CHANNELS
Total TV Channels: 98
Total CAT Minutes: 4,517, 823
Abb Takk News leads the list with 139,000 minutes advertised during 2018.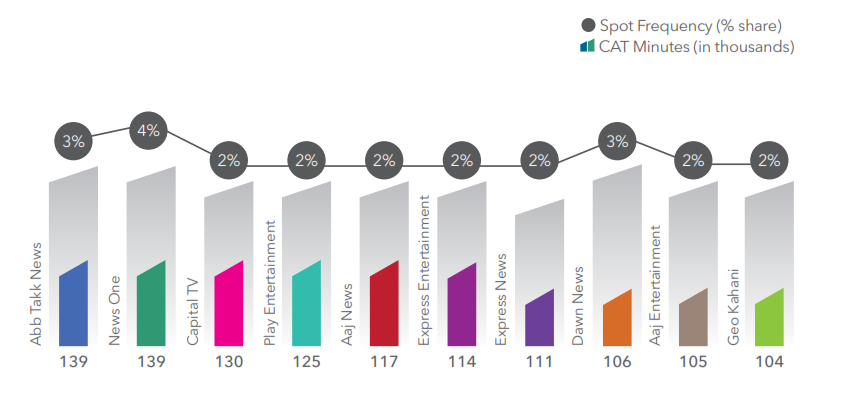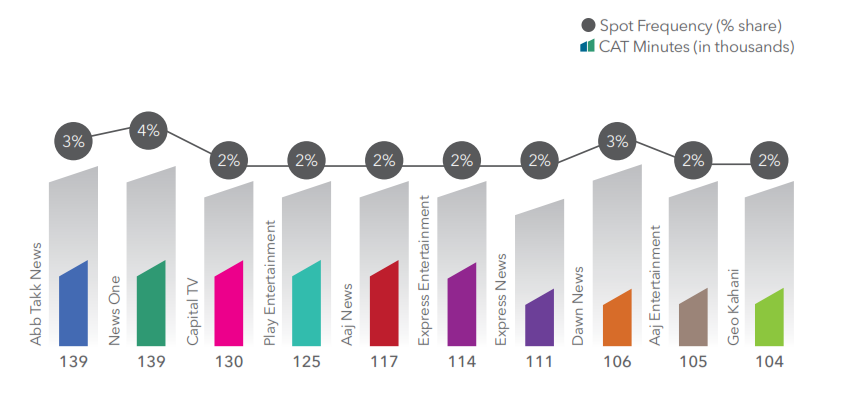 TOP GENRES: NUMBER OF BRANDS ADVERTISED
News genre got advertised the most with 1,413 brands choosing it for their campaigns throughout the year.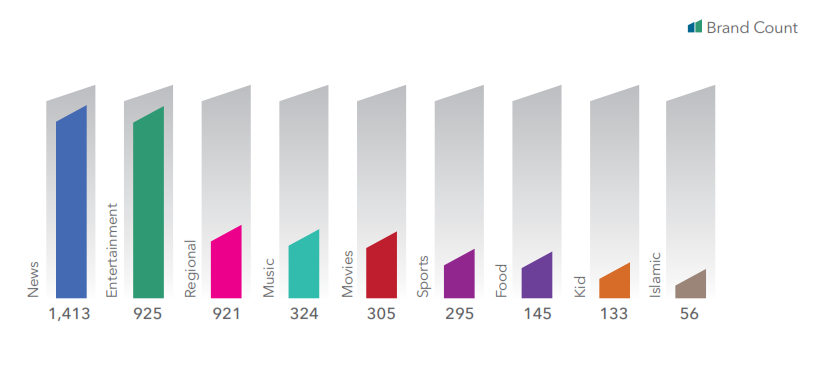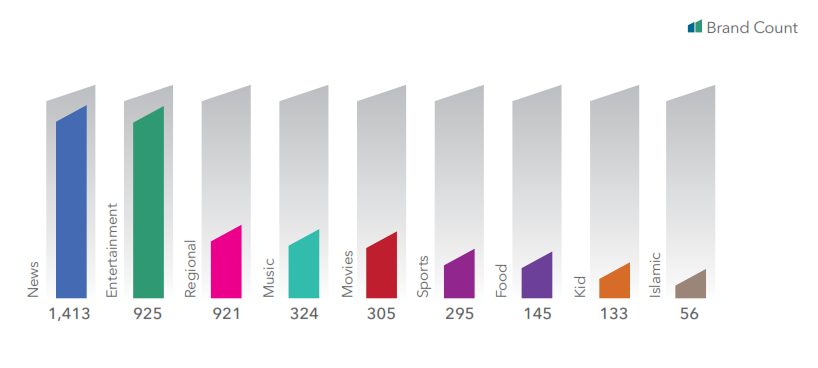 TIME BAND ANALYSIS
The most advertisements were run during the Prime Time.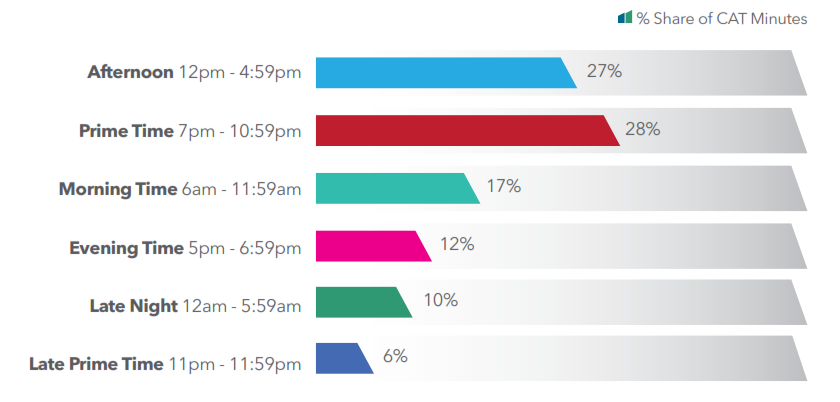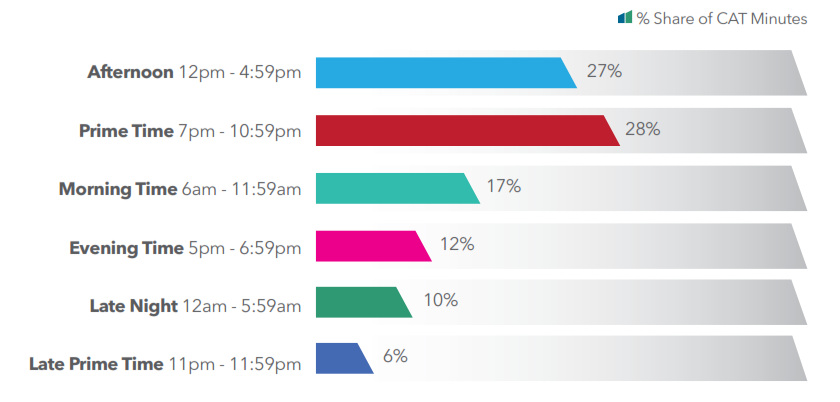 TIME BAND ANALYSIS: NUMBER OF BRANDS ADVERTISED
The highest brands were advertised during the evening time band, from 5pm to 6.59pm, amounting to 1,544.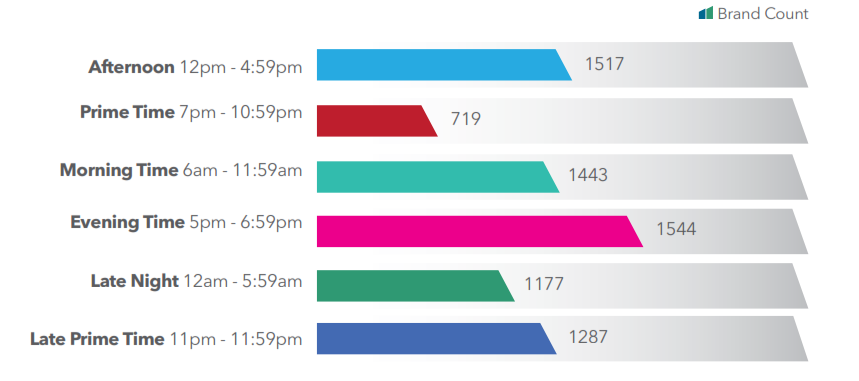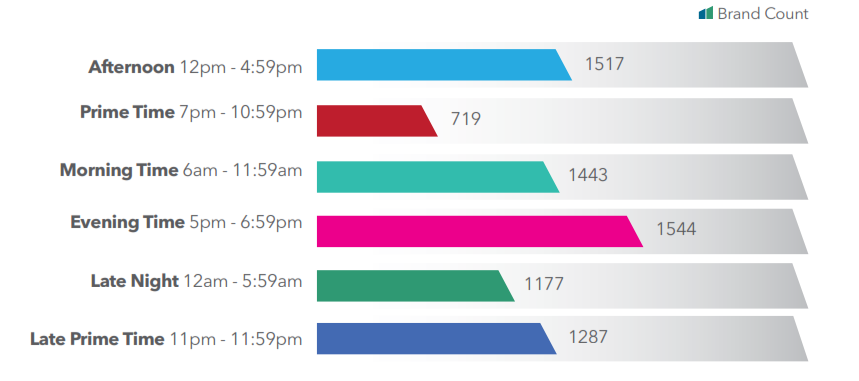 CAT MINUTES IN 2018: QUARTERLY BREAKUP
The highest CAT was recorded during the second quarter in 2018.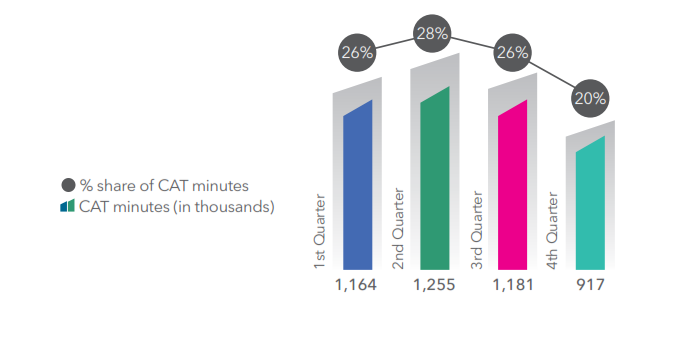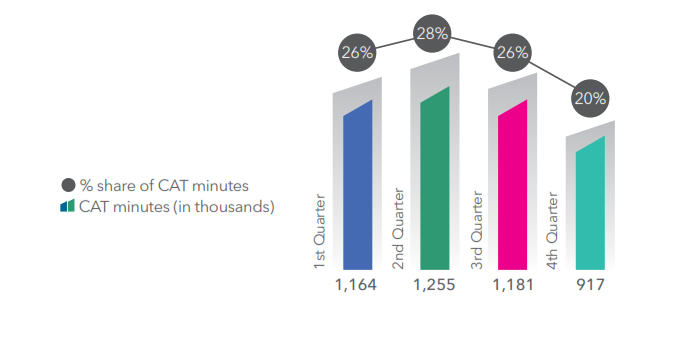 CAT MINUTES IN 2018: MONTHLY BREAKUP
The most CAT minutes were recorded in the month of April 2018.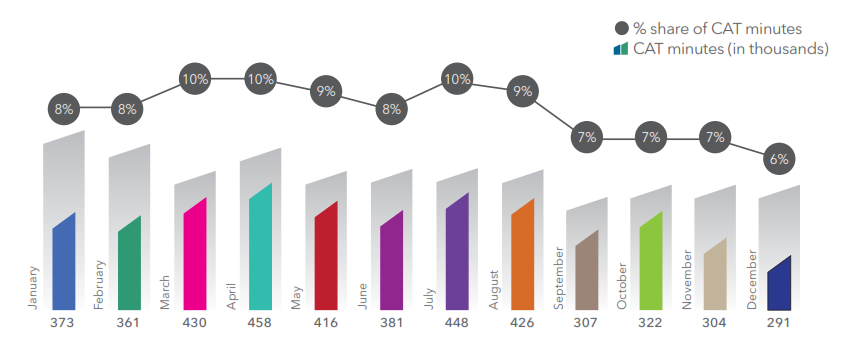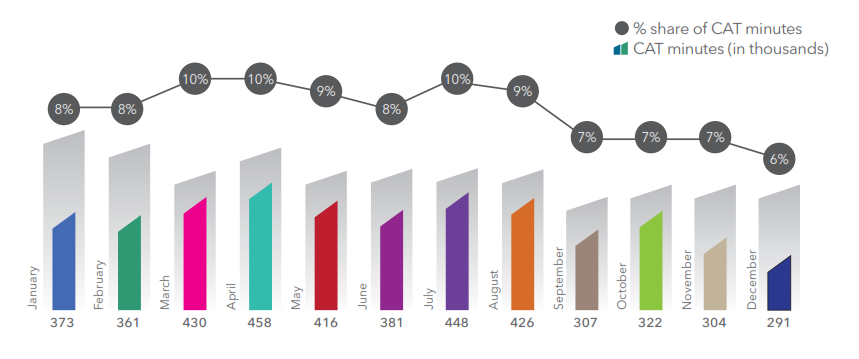 TOP ADVERTISERS: CAT MINUTES AND SPOT FREQUENCY
Unilever Pakistan advertised the highest during 2018.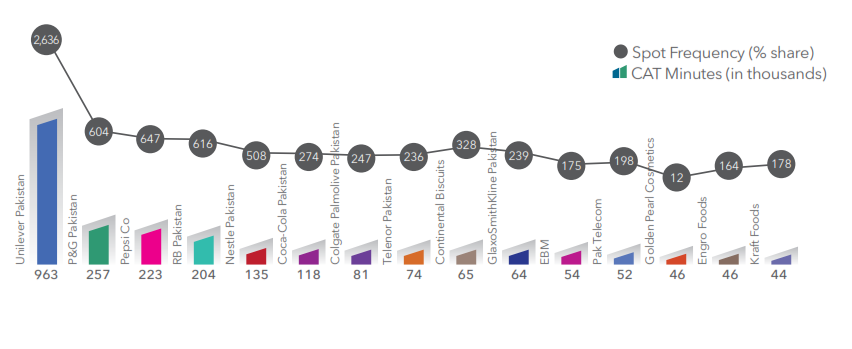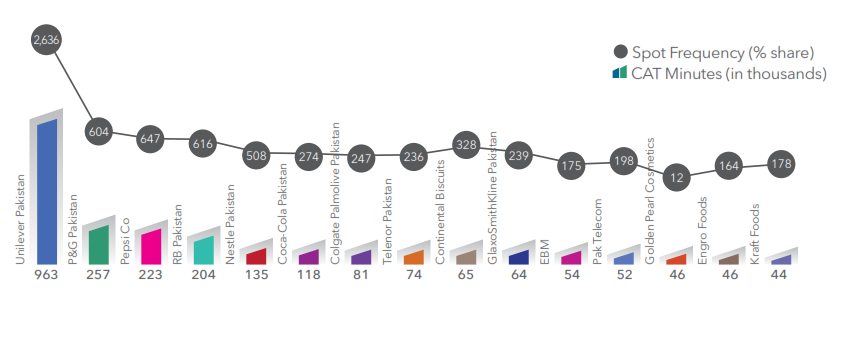 TOP BRANDS: CAT MINUTES AND SPOT FREQUENCY
Surf Excel advertised the highest in terms of CAT minutes as well as number of spots.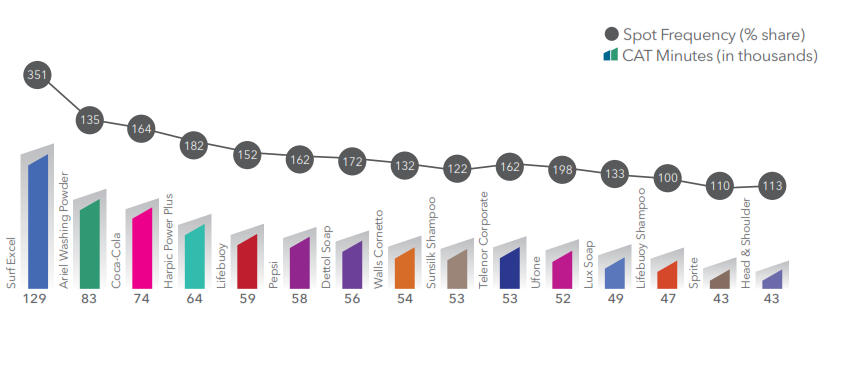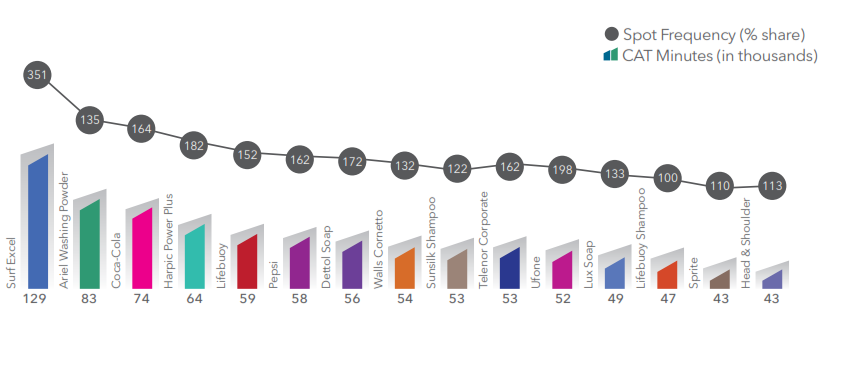 TOP CATEGORIES
The FMCG category was the highest advertiser.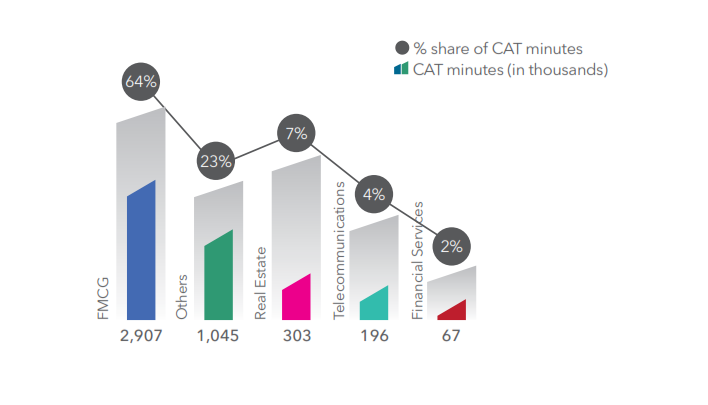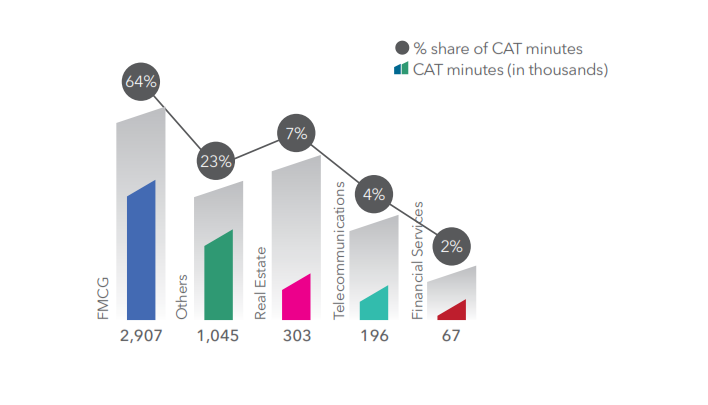 5-YEAR ANALYSIS: NUMBER OF BRANDS ADVERTISED
2014 recorded the highest number of brands advertised during the year, followed by 2017.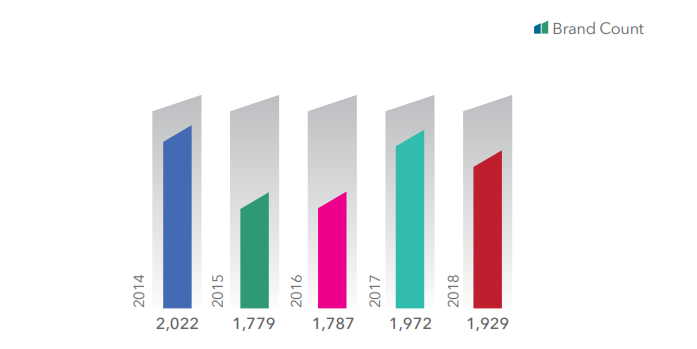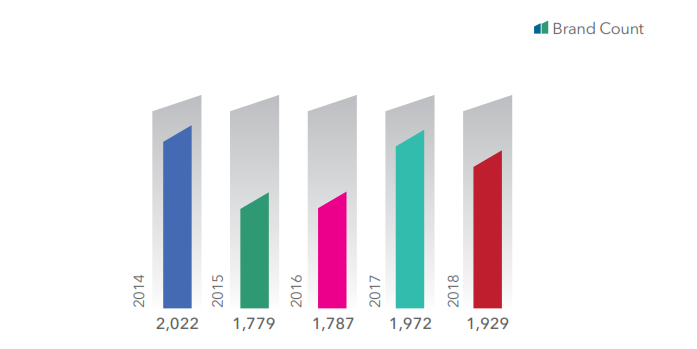 5-YEAR ANALYSIS: CAT MINUTES
The most change was recorded between 2014 and 2015, when CAT minutes increased by 17%.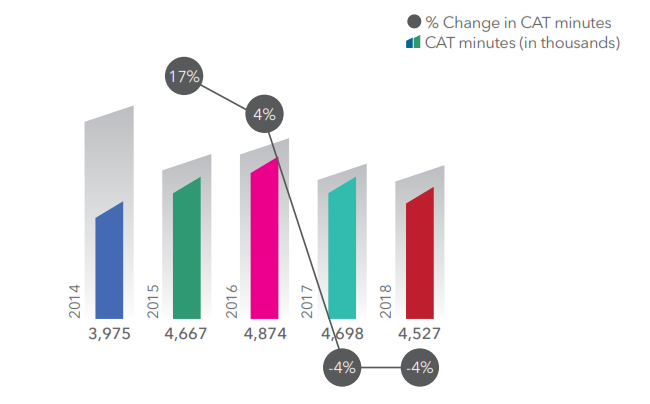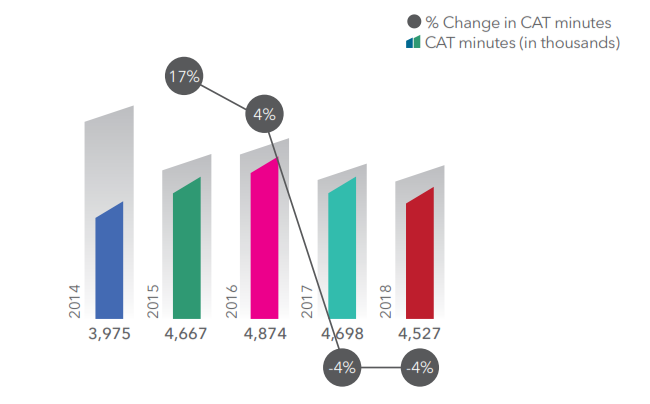 5-YEAR ANALYSIS; ADVERTISING SPEND
Highest spend increment was recorded in 2015, when the ad spend increased by 11%.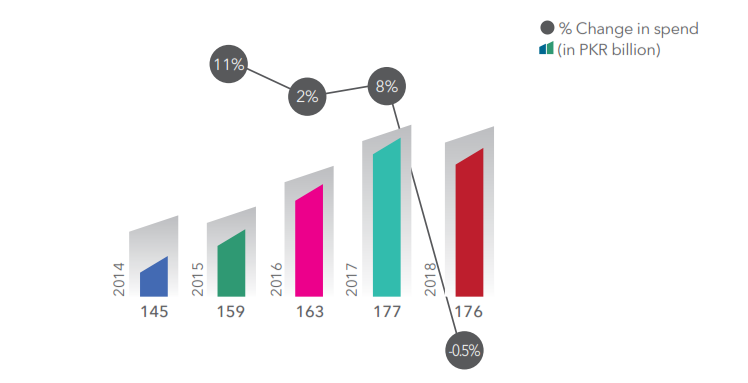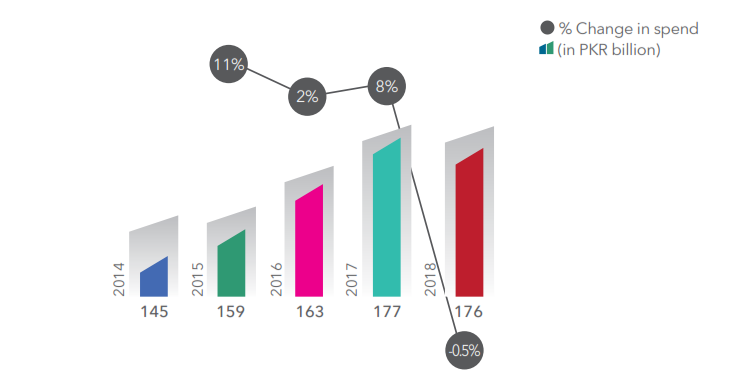 5-YEAR ANALYSIS: CATEGORY SHARE OF ADVERTISING SPEND
The FMCG category, which spends the highest on television, reached its peak share in 2017 with 71% ad spend.


ABOUT MEDIA MONTITORS PAKISTAN
Media Monitors Pakistan is the sister concern of Medialogic Pakistan. Media Monitors is an advertisement tracking company which provides monitoring service for more than 80 TV channels being viewed in Pakistan.