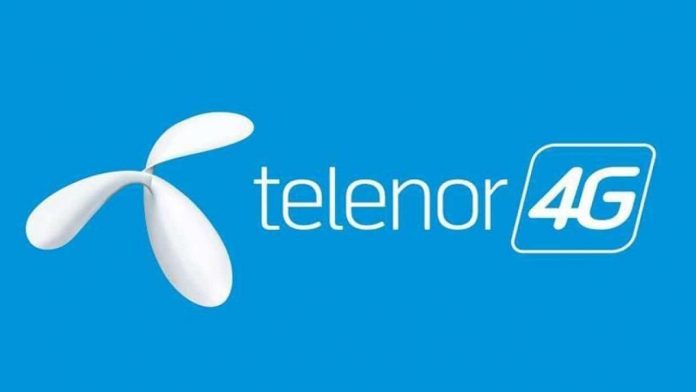 Although a host of campaigns are created, very few leave their mark with their brilliant concept, immaculate execution and superb visual strategy.
So what is it that makes one campaign a success story and another, a tale of disaster? To assess the causes that determine the fate of a concept, we took critical evaluations from advertising professionals on the Telenor More Se Zyada series of TV commercials.
Following is their analysis on how they view it.
RAFAY A. KHAN
Senior Creative Manager
MANHATTAN COMMUNICATIONS
I believe cracking a BIG IDEA is just the beginning and we see brands coming up with new ideas all the time but they are unable to sustain them after one to two pieces of communication.
Yet Telenor's BIG IDEA "More Se Zyada", has given a series of substantial campaigns, and with every ad, it seems that the agency's grip is getting stronger on the idea and the latest campaign #MoreSeZyadaFaida is proof of that.
A crisp and captivating series of ads, I will go as far as to assume that it must have excited the director equally when the agency board landed in their inbox. Starting from a good setup to a mysterious background score to the parrot's extraordinary performance achieved through animation, everything was in harmony. The film was in the director's control and was delivered the way it was supposed to be with good production values. This campaign surely has been a defining one for further #MoreSeZyada campaigns and has become even more scalable. The campaign is memorable, leaves you smiling, and separates itself from the other ads popping up in my social media feed and TV at the moment.
ASRAR ALAM
Head of Ideation
STARCREST COMMUNICATIONS
Thinking outside the box and pushing creative boundary is every creative professional's dream in advertising, and this ad is a fair example of creative freedom. My only concern is, it would have been a great piece of communication if it was based on a category-related consumer insight. And yes, the parrot's voice is weirdly human. Remember when Rocket Racoon speaks in The Guardians of The Galaxy, it does sound like an animal, not Bradly Cooper himself. That's the minor details of production we always miss in our industry.
JAMAL DURRANI
Associate Creative Manager
SYNITE DIGITAL
#MoreSeZyada series of Telenor ads have proven that it's not just about creating a service that exceeds expectations but also creating a series of ads that do the same. Telenor achieved this through a striking story, with a major fun twist that puts a smile on my face every time.
The first indication that an ad works is its simplicity in conveying what it's selling. The Telenor ads do this in a very unique and entertaining way, this time through a visual metaphor. The girl can't afford the exotic parrot, hence ends up bringing home the common parrot with hardly any expectations. The parrot's sudden outburst in song, poetry, and commentary set an example of how a customer always gets more than what they pay for with Telenor.
The second most important factor for an ad to be memorable is its characters and the copy. In this regard, Telenor has created a unique experience. The main character i.e. the parrot is the star of the show. Its dialogue and line delivery takes us all by surprise. Then there is also the cultural connotation of the parrot. Most Asian cultures consider parrots to be bearers of good news and good luck. This adds an extra layer to the ad itself.
Ads like these set industry standards and force everyone else to step up their game. Let's hope we see other brands follow and create unique ways to advertise their products and services.
USMAN KARIM
Head of Digital Media/Digital Media Lead
ORIENTM MCCANN
Watching this ad, I wanted to understand if it really is effective to feature parrots in ads, especially when the target audience comprises of adults.
I felt that the talents, Fahad Mustafa (aka Mitthoo), and Saheefa were underutilized. Sound dubbing could have been better and Mitthoo needed to sound more like a parrot. Also Mitthoo's lines could have been much more engaging and catchy to register the tagline or the brand's message with the audience. Overall the ad could have been a lot more engaging in my opinion.
Overall, I could not help thinking and questioning: Has the Pakistani advertising industry found its next superstar in Mitthoo after Fahad Mustafa? The irony: Voiceover for Mithoo has been done by none other than Fahad Mustafa!