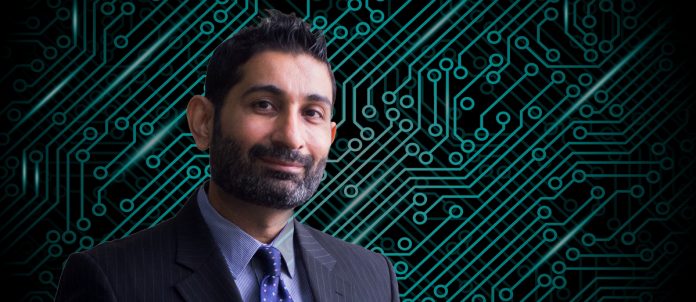 Currently, Chief People Officer, K-Electric, Muhammad Shoaib Baig has over 19 years of diverse international HR leadership experience across Telecommunication, FMCG, and Pharmaceutical industries. He previously served as Chief Human Resource Officer of Telenor Pakistan for almost 4 years, initiating a major turnaround which earned the company the Best Employer Award. He was also part of business leadership teams for 6 years at Novartis Pharmaceuticals' Oncology Division as Head HR UK & Ireland and subsequently Head HR for Asia Pacific and South Africa.
He holds a Bachelor's degree in Civil Engineering and an MBA from the University of Leeds, UK. Additionally, he has undergone extensive leadership trainings at INSEAD and Babson College, Boston, USA.
Synergyzer: What has been your HR strategy at KE?
Shoaib: At KE, we have been able to roll out new cultural and engagement initiatives by developing and implementing a structured approach to open two-way communication between the organization and employees and by rolling out our People Strategy – Enable, Energize and Empower.
We were able to design and implement a new Performance Management Framework which has enabled the organization to instill a culture of performance and delivery. There is a continuous dialogue throughout the year on employees' performance to keep it consistent with evolving business needs.
Just within a year, we have been able to introduce numerous people centric initiatives like new organizational Values, KE Leadership framework, Khushian Bantnay ka AZM (celebrating employees' birthdays by sending them a gift), town halls etc. Moreover, in line with our Diversity and Inclusion roadmap we announced major initiatives like My Child Care Assistance and improved Maternity Policy by facilitating and giving flexibility to working mothers. Another initiative is the launch of our Employee Advocacy Framework (Awaz Portal), through which we have provided a platform for employees to voice their ideas, concerns and issues.
Synergyzer: What has been the impact of technology on HR management?
Shoaib: Recognizing the significance of digital technology in transforming talent management, K-Electric marked 2016 as a year of enablement as part of its people strategy. This digital revolution brought convenience in the lives of our employees by experiencing accessibility to information few clicks away. In today's world where information of an organization is categorized as a strategic asset, K-Electric is embracing transformation through digitalization as one of its must win battles.
Synergyzer: Kindly share details about the deployment of SuccessFactors at KE.
Shoaib: We have recently deployed SuccessFactors, which is SAP's state of the art cloud based HR solution to help drive a high performance culture across the organization. This is a part of the company wide business transformation, enabling us to digitalize our HR processes and support the core business in decision making through improved tools & visibility. In the first year of its deployment we are using the following functions: Employee Profile; Talent Acquisition and Probation Evaluation.
Synergyzer: Please share some of K-Electric's recent initiatives to facilitate employees.
Shoaib: One of our AZM values is being Customer Centric and we believe that customer centricity starts with your internal customers first. Keeping this in view, our most recent and prime initiative in this regard is the launch of People Connect, which is a first of its kind initiative in Pakistan, where various employee service channels have been consolidated and synergized using both digital and physical mediums to cater to our diverse employee base. Basically, it is a self-service one-stop solution to all HR related queries for our employees which they can access through company's intranet portal, dedicated call center and People Connect Lounge. It enables our employees by providing easy access to HR information and services, self-service tools and a systematic query-resolution mechanism.
With People Connect, our employees are empowered to access any information related to HR with the click of a button. This is done to ensure that our employees experience a 'WOW' service with every HR interaction. Our employees can now enjoy the convenience to call People Connect for free, anytime and from anywhere in Pakistan, or visit the People Connect Lounge to experience best in class employee service.
People Connect facilitates our efforts of building a service culture and winning internal and external stakeholders' trust, which is most crucial to the success of our strategy and organizational goals.
Synergyzer: Please share with our readers the secret of KE's unparalleled success?
Shoaib: Our team remains proactive and agile in decision making and always come together as ONE unit, working with passion and collaboration to deliver on corporate objectives. We will continue working as a team and ensuring that KE keeps on winning. This is the kind of attitude every organization requires to breathe and to instill a culture of performance and delivery. You can gauge that from the fact that the Harvard Business School teaches a case study on K-Electric's excellence and revival since its privatization under the course 'Corporate Turnarounds'.
These are a few milestones that we have achieved. We intend to leave no stone unturned on our road to success.