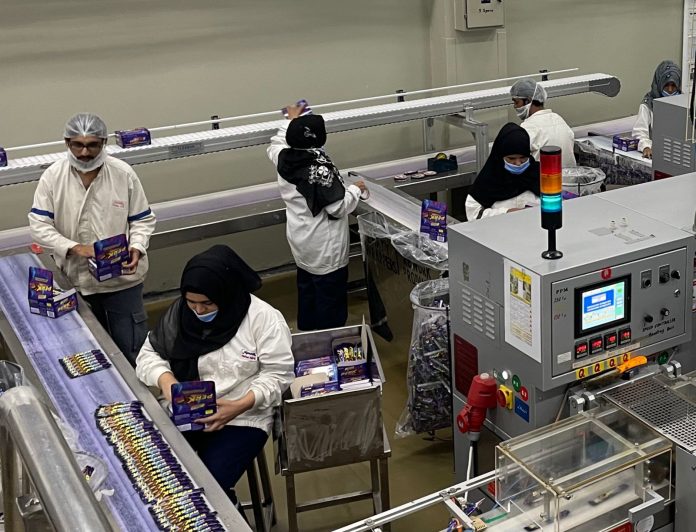 SYNERGYER: When did you find out that you are interested in marketing and advertising?
Javeria: I have always been a creative person by nature. My career path was never planned this way. I always wanted to pursue journalism and explore creative writing, investigative journalism, and broadcast journalism. And I happened to be in this industry by chance, but innately, I enjoy anything that surrounds creative sensibility. To top it off, I landed in business school by a twist of fate. The world of marketing opened up for me, and that is when I realized that this is my natural fit.
SYNERGYER: How has been your experience so far? What drove you towards marketing and advertising?
Javeria: I began with my undergrad education at the IBA. Although primarily a marketing person, that's not how I initially began. My journey took off with sales in a gigantic multinational. At that point in time, I believed it was the way to go. Although I didn't enjoy my role much, it taught me the ropes well, the skillset that I took forward to explore uncharted waters. I went on to complete my MBA. Then I joined Kraft Foods, now known as Mondelez. At that point in time, the company had established an Innovation Center, a process management role that was novel back then. Again, I didn't land naturally in marketing, but I took my course eventually. I explored the area of innovation management from ideation to marketing.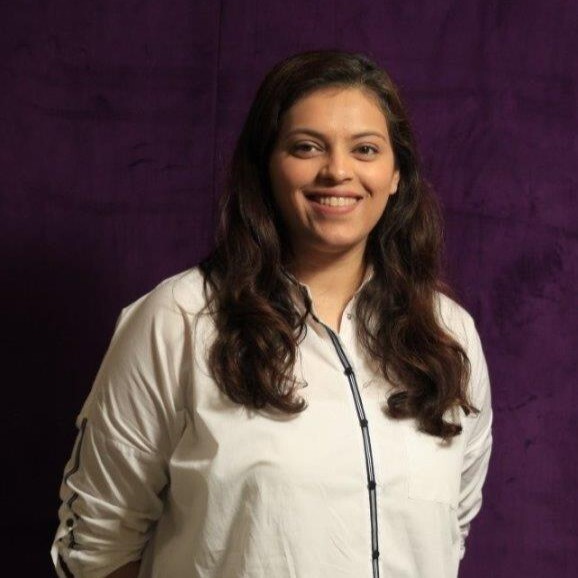 SYNERGYER: As a woman, what do you think are the biggest challenges in a constantly changing world?
Javeria: Globally and locally, many women started off as efficacious marketers and carved a path for themselves to achieve enormous success. I find that the marketing function itself is not as male-dominated as other functions might be. But having said that, there are always challenges as a woman because one needs to prove oneself continuously. With the constantly changing world, you need to continuously upskill yourself to stay relevant and sustain yourself in the game.
At Mondelez, we have a platform of expertise-sharing that allows for the dissemination of knowledge from across the globe with big media houses. Because of our global partnerships, we experience an elevated level of learning, especially with Google, YouTube, Meta, etc. It is genuinely embedded in our framework, and it is important to implement it with a swift turnaround so it becomes a part of your marketing journey. Of course, not everything you find is applicable in Pakistan, but how we utilize data and converge it with the marketing goals and the available resources is what differentiates us.
SYNERGYER: AI is potentially disrupting buying and selling behaviors. From clothes to groceries to home appliances, everything has gone online. While it has reduced costs, how has it affected decision-making as everything is at an elevated time sensitivity?
Javeria: AI and analytics all sound very fancy, but one must remember that one will never have a full set of data available to make those decisions. But with the data that we do have available and the promise of analytics, decision-making has become much faster with quicker response times. In the marketing field, things change overnight, and decisions need to be made hourly.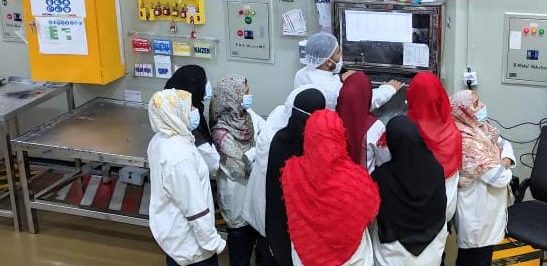 SYNERGYER: AI is a necessary pill. Whether the employees like it or not. How has it impacted the business overall?
Javeria: We are using AI a lot in our media buying function. We use the first-party data from our channels before we re-target them based on the kind of campaigns we are running and the products and services the media has bought in the past. For instance, we had a micro test run where we invited the consumers to buy our product as a gifting box. We use this data to simulate and reach new audiences via digital platforms.
SYNERGYER: Media consumption is rapidly shifting towards digital media and social media. Please let us know about the future trends that may disrupt the industry for good.
Javeria: Interesting question. With all the AI tools and ChatGPT around, it is still in its infancy stage, but once you realize it, it has rapidly become operational in Pakistan. At one point in time, we thought that e-commerce would move slowly in Pakistan as the country is usually slow and relatively less receptive towards adopting technology. But then, the pandemic happened, and everyone shifted overnight to using e-commerce. So, it exploded in a way no one thought would happen. This has majorly translated into different buying habits and, subsequently, media consumption habits for Gen-Zs and millennials.
SYNERGYER: As a woman in a lead position, what are the key takeaways for girls aspiring for such careers?
Javeria: The world has transformed at every level, and I would say that if young girls can dream it, they can very well achieve it. After the #Metoo movement and all of the awareness that has already been raised on a global level, it has trickled down to Pakistan as well. We can see that companies are becoming cognizant of ensuring equity, diversity, and inclusion (EDI) in their strategies and people management. The world is at our feet, and it is only for us to be able to keep breaking the glass ceiling.
As women, we are raised with certain societal expectations and conformities, with "comprise" as the only way to go.  It is important to break our own mental barriers to be able to make use of the resources that are equally and readily available to men. In the last year only, within our sales force, the representation of women has increased from 2% to 10%.
So, all the prerequisites and policies are aligned with our inclusion goals. We had gender sensitivity training to adjust to life at Mondelez comfortably. A huge achievement has been that we have started inducting Balochi female plant workers and laborers at HUB, near Balochistan, in our packaging lines, and females solely man them. There were nearly no language barriers, and we found them to be more quality-conscious. Sensitization training, provision of pick-and-drop services, hiring of female security guards, and infrastructure changes, such as restrooms and prayer rooms, were all a part of this process.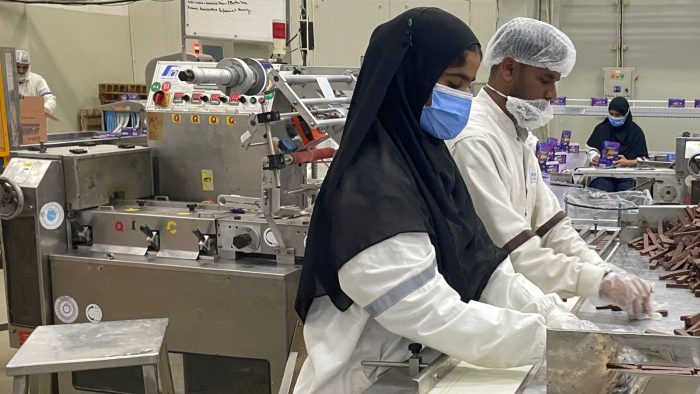 SYNERGYER: Mondelez is primarily based on snacking products. What are the roles in your industry that AI cannot replace?
Javeria: We have a wider market base for a brand like ours that primarily appeals to the masses, unlike many different industries that may cater to only the younger populace. We are constantly fast tracking our e-commerce presence. We have set up our own channels, and we are omnipresent. That's the kind of terminology we use to always be available for our customers. Whenever consumers are thinking about snacking, we want them to think of us. And this entails being present on the platform, communicating effectively, and having the relevant bundles available on the website. This is important because if you aren't present, you miss out on the opportunity for them to see the brand and register it.
SYNERGYER: What are the functions that AI cannot take care of?
Javeria: AI cannot take care of a lot of strategic thinking and decision-making. Yes, analytics takes responsibility for the repetitive or predictive workload, using the historical data being updated in real-time. But how to use the data effectively and efficiently is what humans are for. Robots cannot think about how to use the data for better campaigns and push our brands out there. They won't know how to tap the new markets that we have no data about. For instance, if we are coming up with a marketing campaign to launch a new product, it may be an outcome of data analytics and AI, so we need to strategize our communication design accordingly.
So, of course, it can simulate a large chunk for you from previous learnings. But human creativity cannot be defeated, especially for something that is novel and out-of-the-box. I believe only a human mind is configured to do that. So, we may not need graphic designers the way we do now, but we will still need them for other more important functions and roles with an elevated level of expertise, perhaps, in the future.