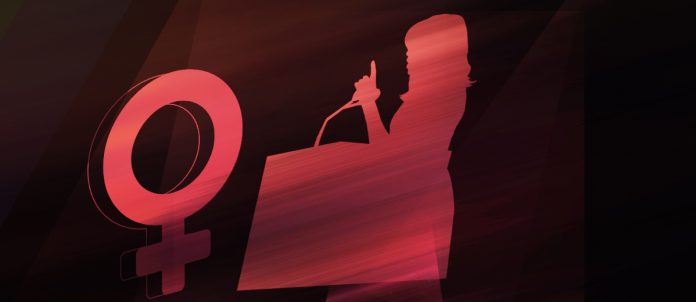 As originally published in Synergyzer Issue 2 – Annual 2017 – 'Abracadabra'
Women leaders share their share of challenges as experts in their fields and how gender diversity makes the workplace more thriving.
ZUBEIDA MUSTAFA
Experience: 55 years










Winner of 'Lifetime Achievement Award' from IWMF, Washington, 'Global Media Award for Excellence in Reporting' from Population Council, Washington, 'Lifetime Achievement Award' by IBA's CEJ. 
Book author of 'The Tyranny of Language in Education: The Problem & its Solution' and 'The SIUT Story', amongst others. 
Formerly Assistant Editor, Dawn Newspaper (1975 – 2008); now columnist & independent journalist.
Being a woman, how challenging has your role been in a professional capacity?
I left my first job as a researcher at a think tank to look after my two young daughters. When I decided to go back to work, Dawn Newspaper offered me a job and I strongly believe that I am what I am today because of Dawn. I started out as the only woman in the newsroom — my editor told me much later he wanted to try me out, and see how I would fit in, how the men in the organization would react.
Although writing the truth was always quite a challenge, but the paradox is that I was writing a lot about social issues, about women, education, children. Somehow these are considered soft issues, unlike politics and security. That is probably why I could get away with writing the truth. Of course, people became angry even on those issues, but at the most there would be letters and talk. Whatever I wrote was not actually censored, and now people are realizing that these were very important issues.
What do you consider your achievements?  
I do feel I managed to open doors for other women to come in. Many followed, and I give them credit that they felt it worthwhile to come into the profession. There were women in journalism before, but they were on the fringes, on the margins, writing for women magazines, writing about cookery and other subjects considered of interest only to women. I was instrumental in getting the women's page in Dawn Newspaper abolished. I questioned why they were relegated to just one page? Let women be all over the paper.
Ours is a very segregated society except for perhaps a small segment at the top. By and large, women would never talk to a male journalist — being a woman that worked in my favor. I remember I'd gone to Quetta in the 1980's. This was during the civil war when the Russians had invaded Afghanistan and there was a large influx of refugees into Pakistan. I went to the refugee camps and met the women and spoke with them and got their points of view. It would have been inconceivable for a man to do so. Here, gender became an advantage for me.
Then there was a story I did on breast cancer. Accompanying the text were some sketches of how to perform a self-exam. The day the story appeared, some orthodox people came to the offices to protest against the "obscenity". The editor dismissed them; he said this was a matter of life and death for women and you are thinking of it in other terms. The protestors had to go; they couldn't do anything about it.
"I questioned why were women relegated to just one page? Let them be all over the paper."
How do you feel gender diversity in and around your kind of role can make the organization more prosperous?
In the earlier days, when I joined Dawn Newspaper, women were mostly relegated to subediting, that is, cleaning up the reporters' copy to publishable standards. I pushed the envelope, encouraged women in my staff to go out and get the story themselves. I provided a different set of challenges, for example, when we started the career pages in Dawn, I asked my female colleagues to find women to feature in it. It was easy in some areas such as administration, but very difficult in a profession such as archaeology. But I would make sure that the edition would not go out without a woman being featured in it. This way, I got my colleagues to dig deep and get things done.
Also, and I pointed this out when I received the Lifetime Achievement Award and was interviewed by the Candian Broadcasting Corporation too, that the women who came after me were the people to be commended because if they hadn't followed, I wouldn't be called a pioneer. They were good, they were willing to be guided — not that they needed much guidance. It was also about giving women a voice. In Pakistan there are many women doing a lot of stuff, but they are hidden from public view. It was important to bring them out and tell people about them.
How would you encourage and promote gender parity?
Where work is concerned, I feel if there are only one or two women, it's a little difficult to make a change because sometimes if they don't follow the general line, which tends to be very masculine in its views, they are edged out of their job.
What we need is big numbers, vertical as well as horizontal mass. It doesn't have to be half & half; if there are 40% women in an organization, they can make their voice heard. Hence the pioneers have to tread very carefully. Confrontation doesn't help. But if you are wise and know your work you can gradually bring about changes. And always remember to ensure that the doors remain open for other women. Numbers add strength to the women's cause.

SEEMA TAHER KHAN
Experience: 30 years & going strong!


CEO - TVOne, NewsOne & Waseb; Co-Founder Interflow Communications.
Being a woman, how challenging has your role been in a professional capacity?
I would want to start with the fact that at the stage I am at, being the head of an organization, a woman has pretty much the same professional challenges as a man; she has a lot of responsibility and has to put the organization first.
Moving on to challenges; in the communications business, they are multifold. You have to be a bit of an anthropologist to understand society and culture, a psychologist to understand its needs and sensitivities, you must be a good communicator who knows exactly what to say and how to say it in a way that will get your message across clearly while at the same time affecting and impacting people and pulling at their heart strings. In advertising, I was working to build brands; the challenge was to truly comprehend the brand essence before creating any communication. There is a lot of research involved to understand the target consumer and the background of the entire community we intend to create the communication for. We cannot patronize or talk down to them. The challenge is to create a simple, attractive, engaging, aspirational, ethical and credible piece of communication.
As for television, when I first came towards it, I was idealistic and thought I could bring a revolution and change the mindset of the people. But with time I realized that it happens very slowly; there are too many distractions and diversions in the way.
Regardless, my aim has always been to educate, enlighten, empower and entertain. I believe, entertainment should not mindless entertainment. Genres such as sitcoms are meant to make you laugh and provide a means of escape, but humor should be handled in a dignified manner. You cannot make fun of any particular culture, society or community simply to draw laughs.
In a country where there is a dearth of education and awareness, drama should be a vehicle to get messages across. Your shows should excite, motivate, and inspire people. They don't have to be about just saas-bahu antagonism or deceiving husbands and broken marriages. There are millions of untold stories, millions of subjects that can be considered and bringing about this paradigm shift is the responsibility of channel owners and content heads. 
For a news channel the biggest challenge is credibility. News must be verified; it cannot be controversial simply for the sake of sensationalism. We should not be drawing attention of people by turning every piece of news into a "breaking news" item.
"When it comes to attention to detail, follow-ups, persistence, patience; women are very good at these."
What do you consider your achievements?
That I have been working for 36 years and still have the energy and passion to keep going!
Also, the fact that during my advertising years, my role was instrumental in making a number of products from various genres — beverages, banks, FMCGs — into household names. I consider it a success that I was able to communicate whatever was required by the clients and the market. In television, I've managed a company with three diverse channels, employing hundreds of people. I feel one of my biggest achievements is that I have not been unfair to people; and my relationships, whether in advertising or TV channels, have remained intact.
How do you feel gender diversity in and around your kind of role can make the organization more prosperous?
I feel women are more persistent and detailed. Men are good analysts; they can rationalize better because they are more logical and their methodologies are different from women. However, when it comes to attention to detail, follow-ups, persistence, patience… women are very good at that. I can ask a woman to research something and she will come back with all types of details about the subject. 
How have you encouraged women to be a part of the workforce?
I've never differentiated between the women and men working for me. I believe in following a policy of inclusivity; if I'm working with a team then it doesn't matter whether they're male or female, young or old — they are part of the team. Everyone has different strengths; you have to gauge the potential of the individual, not the gender.
Compared to a man, a woman may be considered to have more "weaknesses": She'll have commitments at home, with her family, or she may have to leave in the middle of the day because her child is sick, but that's all part of being human. Men don't have any lesser issues, but they do have more flexibility of independent decision-making. I can ask a man to go on a trip or do a certain task, but I may not be able to convince a woman to do the same. In a professional set-up, though, I encourage people to team up because that way each can motivate and energize the other.

SHAHNAZ RAMZI
Experience: 26 years as a freelance journalist and 13 years as a publicist


Book author ('Food Prints: An Epicurean Voyage through Pakistan'); CEO, STARLINKS PR & Event Management; and Editor, Mise en Place

Being a woman, how challenging has your role been in a professional capacity?
Firstly, I think it will be as challenging for a man to be juggling various professional roles as for any woman, hence I don't think my gender has made any difference to the challenges I have faced, engaging with different stakeholders in each of my professions. Rather, it is my role as a wife, mother and a homemaker, along with fulfilling all my professional obligations, that has made my life challenging. Basically, it all boils down to time-management and a passion for what you do. I love writing, so even if I am dog-tired and have to be up in the middle of the night to meet a deadline, I do it without any qualms. Also, PR activities take up a large chunk of my time, so I have to squeeze out time whenever I can to work on my book, and the pace is not as fast as I would like it to be. However, I never miss deadlines and if I take on an assignment, I still make it a point to submit it on time. I would say that I have gotten so used to writing at every opportunity I get that I don't come across the notorious 'writer's block' syndrome anymore!
What do you consider your achievements? 
Professionally, I think I have a long way to go, but my book, 'Food Prints: An Epicurean Voyage through Pakistan', published by OUP is definitely an achievement I am proud of. Also, I think a blemish-less reputation, my credibility as a person who always delivers what she promises and the stupendous success of Starlinks in its very first year are definite achievements. Oh, and I am really proud of the Woman of Substance plaque I was presented by my alma mater, St Joseph's Convent, on its 150th anniversary. Considering I was one of the 150 women that were selected from the countless that passed through its portals in the 150 years, it is an achievement indeed.
How do you feel gender diversity in and around your kind of role can make the organization more prosperous?
I think there is already a lot of gender diversity in PR and event management, and if anything, there are more women in this business than men. I am proud of the fact that I have more females in my organization than males, and find that they are always better workers, more committed, less into politics, and more focused than the males. It always helps to have women in the organization and I think the guys begin to follow suit, unconsciously.
How have you encouraged women to be a part of the workforce?
While I wouldn't say I have consciously hired women and not looked to hire more men instead, it has just panned out that way, and I repose infinite faith in the women I work with. Often they are given even more responsibility than the men, and prove themselves equally at every task given to them, so there is no reason why women shouldn't be treated equally.

SHAZINA MASUD
Experience: 20 years 



Chief Technical Officer, Greenstar Social Marketing.
Has held country chief positions at DFID led Provision for Reproductive Health Services through Social Marketing, Population Services International (PSI) Nepal & Somaliland and PIA for Spain & Portugal.
Being a woman, how challenging has your role been in a professional capacity?
I started my career from the Aviation sector. Being young and having been raised in a family, which was gender equitable, in my first few years I was oblivious to any bias that might have been gender related. However, as opportunities for growth presented themselves and I started qualifying for them on merit, my male co-workers and seniors sensed that I could present some competition for coveted positions and promotions. As I moved from Pakistan to an international assignment in the same industry, I noticed that I had far fewer challenges in working as a Country Director despite being a woman working in a foreign country.
Later on, when I joined Greenstar and then PSI, working as a woman has been like entering through the looking glass and starting on a completely new existence. I have worked with PSI in three different countries – South Africa, Somaliland and Nepal before coming back to Pakistan and as I worked in new cultures with new teams, issues related to gender took a back seat. However, being a foreigner and representing an international organization and being able to assert myself professionally because of my experience, helped in assuring that I was able to lead in my areas without much opposition.
What do you consider your achievements?
My whole journey from the Aviation sector to Greenstar and PSI. I am especially proud of the fact that I have been able to provide strategic direction and solutions to a range of health areas in Pakistan as well as other countries in Africa and Asia. Also, I have led on design and implementation of impactful health programs in my role as Technical Director as well as Country Representative. My work on these projects is not just limited to Pakistan; my assignments extended to South Africa, Somaliland, Nepal and briefly, Cambodia.
Earlier, when I was in Aviation marketing, I was shaping strategies for regional markets both in passenger and cargo services. My experience led me to becoming the Country Head for Spain and Portugal, based in Spain for five years. These have been my major professional achievements.
How do you feel gender diversity in and around your kind of role can make the organization more prosperous?
I think forward looking organizations and those who are truly enlightened have already embraced gender equity and it is a pleasure to see that in the health sector in Pakistan, especially in development organizations where women are recognized on merit and have leadership roles. Professional women are very driven – they feel that they have to prove themselves every day and cannot rest on their laurels. This is because of the fear that unless they deliver a hundred percent every day, they will not be taken seriously. While this puts a lot of pressure on women who are juggling to be perfect in their other roles – whether it be of a wife, daughter or mother – the work place normally benefits from this attitude. I cannot imagine how any organization that wants to do well and get their results can afford to ignore professionally qualified women just because of their gender. It's not only a cliché that by ignoring women a country is ignoring 50% of its potential workforce, it is simple arithmetic – and when that 50% brings energy, professional acumen and integrity and willingness to learn and excel – then not giving women the opportunity to take on responsibility and leadership roles is being very short sighted.
How have you encouraged women to be a part of the workforce?
I think the best way to promote women's cause is to present them with a level playing field and then give them opportunity and support to grow to their potential. This ensures that they are taken seriously by everyone in the organization and is essential also if one is to be fair to all team members. In addition, mentorship is important as is empathy. Working collaboratively with my team members, whether males or females making sure that we all understand what needs to be achieved and then letting them decide on the "how" to deliver, has been my way. I also try and make sure that my direct reports know that their career and professional advancement is something that I take seriously whether that means growing within the organization or outside it.
I am lucky to have lead teams that have had enthusiastic men and women working towards a common cause. In South Africa, my team was primarily made of young women while in Somaliland I was able to add more women in jobs, which till then were viewed as being too hard for them to do. In Nepal, my senior team had equitable representation of both genders, which was a source of great pride for all of us. In my current position, I feel I still have a little further to go before I can say confidently I am completely comfortable that we are providing equal opportunity to both genders, but I hope to get there very soon.

SEEMI SAAD
Experience: 17 years across multiple organizations in communications



Head of External Relations, Shell Pakistan.

Being a woman, how challenging has your role been in a professional capacity?
My role is fairly challenging, but not because I am a woman rather because that's the nature of most external facing roles.  At work, my demographic plays absolutely no role. I view myself as a professional and not as a female. Also, I am a firm believer that I should be identified because of my talent, potential and delivery at work and not because of my gender. I have just never seen it that way and hence my approach has also been accordingly. To me, my gender is an advantage because I know I am wired better than men to multi-task and manage pressure. How you perceive yourself is very important because it pretty much drives how others perceive you. If you feel confident inside, you walk into the room with the same air.
What do you consider your achievements? 
I feel my biggest achievement is raising a happy and confident daughter as a single parent, while enjoying a challenging full-time career and fulfilling the responsibilities of managing a home. There are good days and bad days, but even then I wake up every morning looking forward to my morning routine of getting her ready for school, dropping her, quickly sorting out the domestic responsibilities and then rushing off to work. To be able to do justice to the different roles I have is the real achievement.
How do you feel gender diversity in and around your kind of role can make the organization more prosperous?
Organisations prosper with the right talent. Women bring something other than talent, which is passion and commitment and I believe that this provides a competitive advantage to the organisation.
I work in the Oil Industry that is essentially male dominated. Yet, increasingly we have young women taking front line roles; working at terminals and managing fuel stations. Creating a gender-balanced work environment enables the organization to think differently and offer better facilities and services to customers.
"If you feel confident inside, you walk into the room with the same air."
How have you encouraged women to be a part of the workforce?
Part of my portfolio is social investment and I think that is where I have made a more direct contribution. For example, through the Shell Tameer program, we work with marginalised women and train them as entrepreneurs to set up their own businesses. In the rural areas of Punjab and Sind, over a hundred women go out each day and sell solar products in their communities that are off the grid, and generate additional income that empowers them and enables them to be financial contributors, hence giving them more control over their lives to take better care of their families.
These are broader interventions, but I think there are small behaviours that make a big difference. Simple things like how you welcome women and make them feel comfortable at their first day at a new workplace, being respectful of their priorities or simply just talking well of other women and their achievements plays a major role in encouraging them.

SONYA KAYANI
Experience: 15 years

Communications Manager, Tetra Pak.
Worked across the Banking, FMCG and Oil & Gas sectors in marketing & communications.
Being a woman, how challenging has your role been in a professional capacity?
Being a professional working woman has been an uphill task; even now after having a 15 year career, I feel like I have to work doubly hard to prove myself of being equal to a male counterpart. This is generic across different industries and I feel that the biggest challenge is to be taken seriously as a professional. Most people still feel that women work to pass time until they get married and it's hard for them to understand that many women wish to pursue fulfilling careers and have the same aspirations and ambitions as men and that there is nothing wrong with that!
What do you consider your achievements?
When I started my career, my father had just passed away and I went from being a student to the only bread winner. So I had to start from scratch all on my own with no guidance and support. I'm proud of the fact that every interview, every job offer I have received and every professional milestone I have achieved has been entirely on merit and my own capabilities. My achievement is that I never let any hurdle, big or small, dampen my spirits because I have a firm belief that what defines us is how well we rise after falling
How do you feel gender diversity in and around your kind of role can make the organization more prosperous?
It's a scientific fact that women are better at multitasking, are better strategists and administrators. These are skills that any organization would be happy to have as part of their work force. By encouraging women to enter and stay in the work force, organizations are merely setting themselves up for greater success.
How have you encouraged women to be a part of the workforce?
I have always encouraged girls on my team, female colleagues and contemporaries to never let small setbacks or petty office politics get in the way of their dreams and ambitions. My message to all working women is to autograph your work with excellence; excellence earns respect and shines through no matter what the circumstances.

ATIYA ZAIDI
Experience: 9 years in Advertising   


Executive Creative Director, Synergy Dentsu.                                    

Being a woman, how challenging has your role been in a professional capacity?
I think it's not a question of being a woman or juggling many roles. Women all over the world manage work and families, and I am no different. The harder bit was when I was juggling my full time job of leading the creative department, which is off course very demanding, along with writing the film at night. I got very less sleep during those months, but the satisfaction of seeing the work being produced and now being viewed by everyone is worth those countless hours of sleep.
What do you consider your achievements?
I believe that I am yet to do my best work; it will be that one piece of work that will be seen and remembered by the world once I am gone.
How do you feel gender diversity in and around your kind of role can make the organization more prosperous?
Only 3% of women get to leadership positions in advertising globally, but things seem much better in our neck of the woods. Many leading agency's creative and account management departments are being led by women: Rashna Abidi, Zehra Zaidi, Sara Koraishy, Soniya Warraich and so many more. We actually have more gender equality as compared to the rest of the world.
How have you encouraged women to be a part of the workforce?
Women in Pakistan are much more capable than they give themselves credit for. In schools and universities girls are giving boys a run for their money, but all this seems to disappear as soon as we enter the corporate sector. The main reason for this is family pressures. Many talented ladies had to quit because of "Abbu Ijjazat nahi detay", or "Shadi ke baad nahi kaam kar sakti".
I believe that the people behind the women are the ones who we should be talking to and give them credit for the woman's achievements too. Both husband and wife are responsible for each other's successes or failures and you see this across industries.
My plea to fathers, husbands and brothers across Pakistan is this: Come to the agency, meet the people who work there, make sure that the environment is safe but trust the women in your lives to go and make their own mistakes to create their own path. Do question yourself; are you stopping her from working because she is a girl or are you afraid that she will be more successful than you?
Let her lead, you will be an even bigger man if you follow.