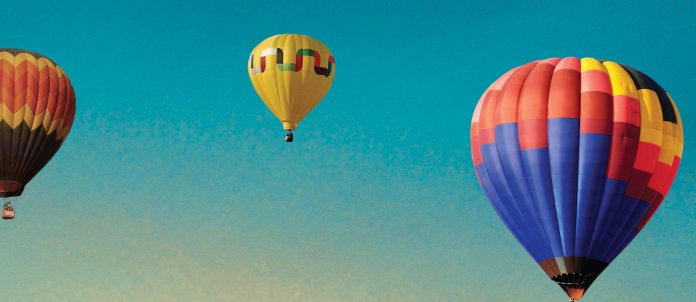 As originally published in Synergyzer Annual 2018
The Pakistan advertising industry has evolved tremendously over the last few decades, from being splashed over the front pages of dailies to digital media, we have come a long way. From when we only knew how to sell talcum powders and lattha; we have learned the tricks of the trade to creating campaigns for telecoms and branding lawns.
Yet, we are forced to question; have we lost the credibility of our creativity? What is more important today: A campaign that hits the sales targets or a campaign that wins you international awards? The right answer will be… BOTH. Unfortunately, the examples seem to be few and far between and the standards are questionable, to say the least.
Musharaf Raza Shah, ECD and Creative Consultant, decided to find out opinions of creative drivers to the ultimate question.
WHO SHOULD BE HELD RESPONSIBLE FOR FLAWS THAT WE SEE IN OUR ADVERTISING TODAY?
SAQIB MALIK
Ad-film Director
Conceptually, our ads have deteriorated in standard, in my opinion. There was a time when a lot of thought was given to commercials while these days agencies seem to be working on very short deadlines to come up with concepts. Earlier, we directors used to get proper concept briefings and storyboard sittings, now we get loosely put together pictures taken from the internet, which seem to have no thought process involved. On top of that, the agency says, "Oh we don't want to force you with anything! We want you to come up with your own ideas", which I find to be pure laziness on the part of certain agencies. It gives the impression that they don't want to do the thinking, rather they just want to get a director on board, who will do it for them. Although this allows us to give a lot of input, I still believe that creative expertise should always come from the advertising agency.
Since I have also been a part of the creative side of the advertising agency business, I know how much effort goes into coming up with concepts. Hence, when the creatives are lazy and not good enough, they make it the director's job to focus on executing a commercial properly. Thus, the directors will get the good actors, photographers, sets; but not the concept. The concept of writing has become very weak, compared to what it used to be.
Earlier, a lot of campaigns for multinational companies would be done regionally. For example, a number of campaigns for Unilever Pakistan used to be conceptualized and created here, while now only brand activation projects are being done in Pakistan. All the thematics are either coming from abroad or are being replicated here. So there is no original creative thinking for a lot of clients and for the most part, the effort is on quantity and not quality. We are churning out commercials which are either naach gaana, or those revolving around jingles; all of which are very in your face.
A number of times clients want films that only represent their own. This, I believe renders a lot of commercials ineffective as they are not being made for their audiences, but for self-glorification. Yet, there are brands like Telenor, which have put in a lot of hard work, utilizing good concepts with proper thought process put into it.

ATIYA ZAIDI
ECD
Synergy Dentsu
Both agencies and clients are collectively responsible.
I agree with Saqib Malik when he says that the work and time that used to go into the conceptual stage has reduced tremendously. I believe there are many factors contributing to it like limited exposure or experience of clients as marketers, a 'play it safe' mentality of both clients and agencies, the shrinking pie of advertising budgets and overall faith and confidence to really try new and scary things. Most of all, it is the relationship of value between the clients and agencies which has crumbled overtime. As clients look for cost-cutting methods, agency retainers have gone down and the model is surely broken. How can an agency hire the best talent in town if the client doesn't agree to pay what they deserve? The talent is moving out of the industry because the money is moving out.
Another issue that I see prevalent, which I will explain using the example of our telecom industry. When it comes to devising advertising campaigns, telecoms are a tactical business where the sight of long-term goals could be lost. Most service providers and handset companies look after short-term results only and consistency gets compromised, which is a cornerstone of brand building. What the brands and agencies need to do is to change the mentality of only doing brand building when it comes to thematic. The consumer does not consume advertising with these titles, an ad is an ad to them; tactical or thematic. These lines have been blurred and what both, the agency and client need to ensure is that they remain differentiated in every communication and seek new ways of communicating their brand platform.

YAWAR IQBAL
ECD
JWT Pakistan
From where I see it, it is not about the standards of advertising improving or declining, in fact, that is not even a relevant matrix to evaluate advertising or any piece of communication. I believe that the only barometer that should be applied is whether the advertising was effective or not. We are not in a business to make films or art; we are in the business of selling, and this is what today's ads are doing. Why else would someone put their money into it?
Referring to nostalgia is great, but not progressive; we can romanticize the past, but it will not be helpful to anyone. The reason why a number of creatives became irrelevant in our industry was because they were tightly holding onto the past and were naive or unaware about the changing times. We need to move forward and let the 'Rhythm of Unity' and "Aye Khuda meray abbu salamat rahein" become a part of history. Rather, we need to start celebrating Pakistani advertising of today; be it the #NotABugSplat campaign by Ali Rez, the extremely well thought-out Oye Hoye ads by Atiya Zaidi or even the Vital Tea and Kenwood Appliances commercials – all are diverse, relevant and above all, effective to support the business of advertising the way we have it in current times. What we have to understand is that Pakistan is a tiny market, which is why most MNC's run adaptations to get economies of scale. We cannot be delusional; agencies have to pay salaries and run an office that just cannot be done with local clients who do not pay as much. We need big corporations and Arial 'Hoo hoo' ads to pay our bills.

TAIMUR TAJIK
Creative Director
Manhattan International
From what I have seen, everybody blames everyone else in the industry for the decline in creativity. Ironically, this attitude itself is one of the baseline reasons for the worsening situation. Agencies put clients at fault for sending vague briefs, setting inadequate timelines, and allocating laughable budgets but respond by agreeing to do the work; only to churn out half-baked, error-ridden, and copy-pasted creative output. In addition, the lack of communication and understanding is usually what results in poor quality work and yes, it takes two to screw up a tango!
As an agency person, I am not going to continue arguing this conflict with my own bias. There are good agencies and there are bad agencies, just as there are good as well as bad clients. And as new players keep entering the market with growing demands, the industry is only becoming more and more cutthroat by the day; making it harder for clients and agencies to get along and produce quality work. In my opinion, nothing can improve until both parties step up, accept their respective roles and start working together to improve the situation.
Agencies have to understand and adapt to their brands' requirements just as brands need to understand the kind of resources and conditions their agencies need to develop good creative work. The relationship has to be symbiotic, not formal. Once this equation is in place, great creative work is usually always the result, irrespective of the category, brands, or their spending power.