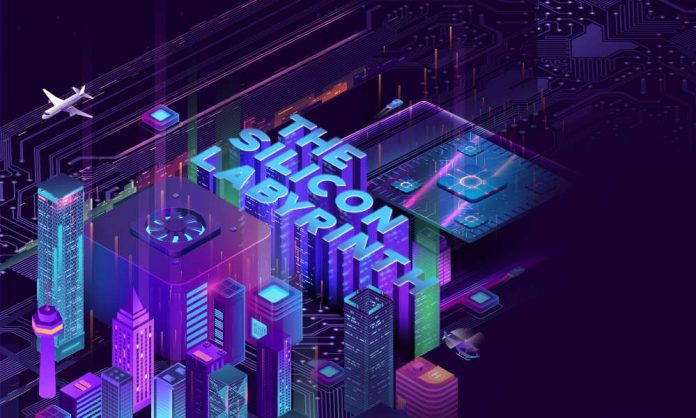 As originally published in Synergyzer Issue 3|2019
Fred Walti is the Founder & CEO of the Network for Global Innovation or NGIN, a global membership organization that includes incubators, technology parks, research institutes, universities and corporations, focused on supporting impact technologies – such technologies that work towards solving the world's biggest problems like climate change, poverty etc. – in expanding their portfolios into new markets. He is a strong proponent of creating the kind of environment that would allow startups to contribute towards economic development or as he himself calls it, 'creating an innovation ecosystem that drives economic development'. According to him, "The connection between startups and economic development starts with innovation. Encouraging innovation leads to the development of new products and new technologies, which in turn allow the establishing of new companies that create jobs, hire people and generate revenue. That revenue can be taxed and that tax can go back into the infrastructure. So I believe harnessing innovation through creating and developing new companies and startups is the primary way that countries should in fact generate an economy."
What about emerging economies, like Pakistan where almost half the population is living below the poverty line, I ask? "The concept is the same whether it's a developed economy or an emerging economy; the difference is how much the infrastructure is supporting this concept. Therefore, in my opinion, in developing countries the government has to be more directly involved in funding, setting up and supporting such ecosystems because the private sector is not as well developed. Also, in emerging economies the focus needs to be on developing products, services and technologies that help the population at an affordable level like access to energy, electricity etc. If, for example, in Pakistan around 25% of the population does not have direct access to electricity, so the innovation has to be around creating lesser expensive ways of generating electricity that are not tied to a grid, like solar electricity. In Africa there are companies that offer farmers a small solar panel that generates enough electricity so that they can have a light, play radio and get water. That solar panel costs the farmers 50 cents a day, which they pay via a mobile payment system. This is the kind of innovation that a country like Pakistan can benefit from", is his reply.
Headquartered at the La Kretz Innovation Campus Los Angeles, Walti's NGIN has recently signed up Karachi's National Incubation Center (NIC Karachi) as a member. NIC Karachi aims to create an economic impact through creating and scaling technology-based startups, and believes in eliminating poverty through disruptive innovation that will make energy, agriculture, education and healthcare available and affordable to Pakistan's masses. Yet, the requirement for creating startup-friendly policies cannot be ignored in the country. Walti elaborates, "Essentially, policymaking for startups needs to be focused around the speed and ease of setting up a company. Currently in Pakistan I think it takes 19 steps to start a company, which is relatively slower than the rest of the world. The country needs to have policies that encourage investment, including those that can help get foreign capital into and out of the market easily. So it is really about the ease of starting businesses, getting bank accounts, attracting investors and providing them a safe environment for them as well as for their capital. After that the country needs to have policies that drive certain market segments that are strategically important and can help the country in areas like clean technology, reducing poverty and the effects of climate change etc."
Alden Richards is currently Special Advisor to the undergraduate majors program BEO (Business, Entrepreneurship and Organization) and graduate program PRIME (Program & Innovation Management in Entrepreneurship) at Brown's School of Engineering as well as a lecturer at Yale College. Earlier he spent 25 years in the Space and Telecommunications Industries as an entrepreneur doing strategic consulting & investing, risk-management, and insurance and has business experience in over 40 countries (he also consulted Pakistan's space program at SUPARCO). Throughout his career, he has been extensively involved in startup enterprises and managing innovation and new product creation. Now, armed with his love for this country and with a spirit of giving back, he wants to help startups in Pakistan realize their potential. "I want to make sure that Pakistani startup founders know that they can rely on me if they need access to the resources available in the USA, in terms of getting connected to the right people or anything else that might help with their innovations. Also, I want to exchange information and case studies from entrepreneurship programs at Brown University, and let students from Pakistan know that they can apply there."
Startups all over the world have a low success and survival rate, and Pakistan is no exception. According to the Jazz-Veon report, "Digital Entrepreneurship Ecosystem in Pakistan 2017: How Pakistan can build a world-class digital ecosystem", carried out in collaboration with A.T. Kearney, the global management consulting firm; only 2% startups in Pakistan achieve sustainability. I ask him what, in his experience, is one major reason across the globe that makes or breaks any entrepreneurial venture? "Startups are all about teams. Entrepreneurship has nothing to do with ideas; you can sit around all day and come up with ideas, but that does not make you an entrepreneur. What does make you an entrepreneur is your ability to take that idea and execute a business plan with the right people. From my experience with mentoring startups at Brown and Yale, around 40% of the startups end up changing their offerings about halfway through, so it has very little to do with the idea. Rather, what I find startup founders needing more than anything else is to be able to create a well-rounded team with not just say, people from computer science, but also professionals from finance, marketing etc. as well as getting connected to advisors who are a part of the industry, who can help make their idea successful."
Randall Stewart Thompson is the Chairman & CEO of Valhalla Private Capital, is an angel and early stage equity and debt investor. Also an international financial consultant, venture advisor on mergers & acquisitions, public policy and corporate structuring while training entrepreneurs in finance; his focus is on building entrepreneurs by creating funds for them throughout Canada as well as other worldwide markets including Latin America and South East Asia. Since he is coming from a developed market like Canada, the first question that came to my mind was, what is his opinion on building a fund for a developing market like Pakistan with infrastructural challenges? Does this not impact the success of startups and funds? Answered Stewart, "Let me tell you a fact that might surprise you. 97% of the world has the same problems you talk about in Pakistan, including Canada and even the USA if you live in cities like Cincinnati or New Orleans. Even there, the communities where I come from, we always say there is no investor willing to invest in tech startups, there is a lack of experience among entrepreneurs, there's a lack of an ecosystem etc. There are only three centers in the world that do not have such challenges which are the Silicon Valley, New York and Boston. If you lay outside of these three major centers, you think you have a problem, but the truth is, you are just like everybody else in the world. So when I come to Pakistan and everybody says, 'Oh Stewart it's different here', I know it's not."
So my next question naturally was, is he looking to invest in Pakistan? "I have been visiting the ASEAN (Association of South East Asian Nations) space and we have also invested in South Sudan in Africa, and we have been frequenting India, Nepal and Lebanon. Although Valhalla has a group of 110 investors, who are willing to move to places where we then set up our funds, none of them have as yet agreed to move to this part of the world, and we strongly believe that we have to have somebody here. Having said that, one of my member investors is doing a Shariah compliant debt fund for the region, which will be an emerging product here since most funds are equity based."
Elaborating more on equity versus debt based investments for startups, Thompson says, "I firmly believe that every company is investable, but a lot of entrepreneurs do not spend the time to understand what type of investment will work best for them. In my opinion, some should borrow money like debt, while others may be better off by getting a convertible note that starts as debt and can be converted to equity; and very few should actually take equity and run their startups according to the Silicon Valley model."
"According to angel investing the traditional Silicon Valley way, it's supposedly 6 to 7 years, but again for those of us who do not live in the valley, we are finding that it's 10 to 12 years. Now investors who have invested in over 60 companies through equity have to wait 12 years to get their investment back, and as nature goes, they will be getting older and nobody wants to outlive their investment, which is why we are blending a portfolio of debt and equity based investments. Also, we get good profits or 'yield' on our debt investments, shortening the amount of time in the process it takes to get a return. So all in all, I am looking for entrepreneurs I can get along with and who want to understand the type of money they need, and we will make the right financial tool available to them."
Talking about returns, how can startup survival be ensured so that investors are actually able to gain returns from their investments?
"The statistic quoted that 85% of those startups that get outside capital and mentorship have an 85% better chance at survival are fairly accurate. Yet at the same time, the equation is more than about the survival of startups, rather it is also about the investors getting their money back. When we are investing in startups, we want to avoid the conventional banking investment model where the investor gets a personal guarantee from the founders of either getting their money back or owning the company if that does not happen; how Valhalla Capital Partners does it is, we fund companies as angel investors and we help startups do market exits also. So with such businesses that we have invested in and are not giving us a return, we would work at restructuring our investments so we get a royalty, like we would do a convertible note that will allow us to get more equity or pays the interest as we go; or we move our equity to debt, and charge 6% to 8% above what the bank would charge; or we would help entrepreneurs figure out how they can do an exit and what they can gain out of it. Basically we would structure a deal based on the type of entrepreneur we think we are dealing with rather than trying to force terms. "
What Fred Walti, Alden Richards and Randall Stewart Thompson, as well as what Jehan Ara, President P@SHA, has said in her interview in the pages that follow, points towards the fact that issues and grievances that Pakistani startup founders as well as those looking to be a part of the ecosystem, whether they be investors, incubators etc. are facing is very much a global phenomenon. The Pakistani tech ecosystem is not unique in its challenges, and with the kind of discussions that are happening amongst policymakers, investors, founders etc. signal that all are asking the right questions from one another.