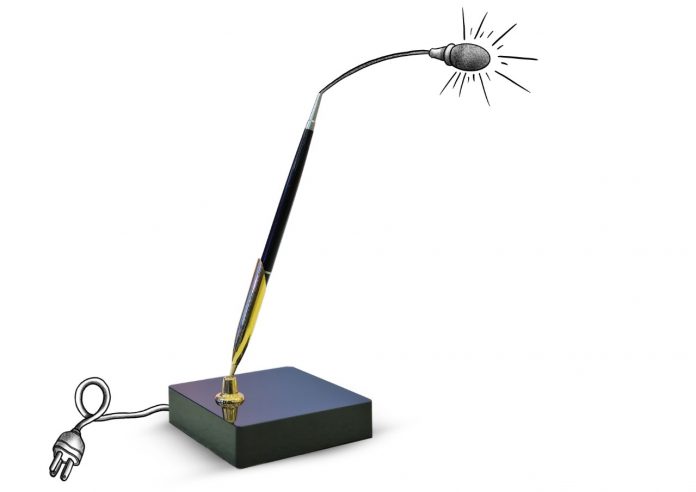 021Disrupt, Nest i/o's flagship conference on entrepreneurship and innovation, focuses on showcasing the Pakistani startup ecosystem to local and international guests including investors, mentors, founders, professionals.
To be held on November 10th and 11th, 2018 in Karachi, the global entrepreneurship community and the Pakistani tech entrepreneurship talent is expected to interact at the premier platform, which is further anticipated to attract over 20 international guests, 30 local speakers, and more than 10 venture capitalists, in addition to more than 600 entrepreneurs, professionals, and students.
021Disrupt 2018 promises to provide local startups a chance to pitch and explore future collaboration areas as well as engage with major corporates to learn about their expectations from Pakistani startups and why they are investing their hopes in them. At the same time, the international guests and local partners will learn about what Pakistan has to offer in terms of entrepreneurial talent, innovation and technology; the opportunities and challenges of investing in Pakistan; as well as to get to network with government and semi-government stakeholders from the startup ecosystem.
The event will bring a wide range of topics under discussion including Startup 101, Serial Entrepreneurship, Importance of Communities, Edutainment, AI and Business, Fintech, Angel Investing, Social Innovation, Collaboration & Global Supply Chains, How to Kill any Startup, Creating Content and Marketing, Branding & Design for Startups. These will be delivered by global innovation ecosystems experts and architects, business and strategy consultants, investors and investment catalysts, startup founders who have created their unique niche and other futurists working in the digital innovation and technology space.
MAJOR HIGHLIGHTS
Some of the vital segments around which the idea of 021Disrupt is formulated are an 'Investor Roundtable' and 'Office Hours'.
The roundtable brings together key investors and stakeholders from the local startup network, as well as participants from international investment firms and corporate organizations to chart the future of Pakistan's thriving entrepreneurship ecosystem. The roundtable participants will discuss the challenges and opportunities of Pakistan's tech and startup ecosystem as well as share on how other emerging markets have dealt with similar challenges.
Startups get the chance to have a detailed one-on-one, face-to-face interaction with investors and mentors from home and abroad. The opportunity is there to initiate investment deals, explore areas for collaboration and take home invaluable advice from the leading experts in the global startup ecosystem.
021DISRUPT 2017
Last year, the first installment of 021Disrupt had a lineup of 60 local as well as international experts and speakers. 35 investors were a part of the Investor Roundtable and 110 hours were clocked under the Office Hours segment. The total media reach was more than 25 electronic and print media mentions, while the social media reach was 9.6 million. Held for two days, the conference was attended by 650 people each day.
ABOUT NEST I/O
The Nest I/O is a technology incubator and a community hub launched by P@SHA (Pakistan Software Houses Association for IT & ITES) with global partner Google for Entrepreneurs. The incubator provides budding entrepreneurs with space, infrastructure, facilities and knowledge sessions as well as access to a network of mentors and potential investors.
With the mission of charting a course for the next generation of entrepreneurs in Pakistan, The Nest I/O has witnessed and contributed to the growth of the very new and inexperienced local startup ecosystem, since its inception in January 2015. The incubation program has graduated 139 startups of which 85.6% are still operational, while 25.8% have secured varying degrees of funding. Nest I/O has also been involved in different other projects for promoting technology education as well as facilitating interaction between startups and the corporate sector.
021Disrupt is a result of its founding goal to offer leadership to the tech startup ecosystem of Pakistan and to put Pakistani entrepreneurship on the world map. Hence the global technology entrepreneurship conference was born to serve as an international showcase event.