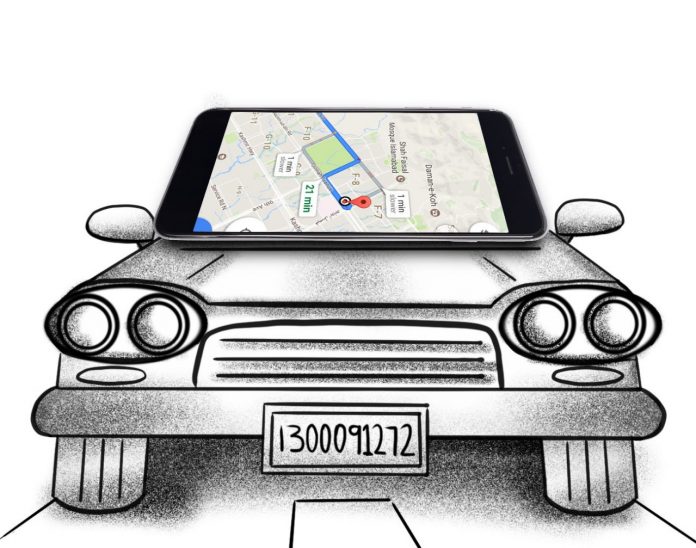 Uber uses a shared economy model in other countries it operates in. How has this panned out in Pakistan till now? Have people adopted the shared economy mindset?
Sharing economy is a broad term used to classify Uber and other similar technology-based service providers. The term is not well-known across the globe even now, and there are debates as to whether such services can truly be classified as shared economy models.
For us, it is not entirely about how we are classified, but also about what we are giving back to the community. Our service is not only about providing safe, reliable and affordable rides to people, but the greater idea behind the business model is about using cutting-edge technology to seamlessly connect driver-partners to riders.
We are excited about the impact we have had in a little over two years by creating over 100,000 flexible economic opportunities and by moving hundreds of thousands of people across Pakistan. I think this success is all down to our working model with people showing great interest in joining us as driver-partners, and riders signing up to use Uber for their commute.
We look forward to continuing this story and thousands more people benefiting from Uber's technology.
What strategies has Uber Pakistan adopted?
Uber started with a simple idea: What if you could request a ride at the touch of a button? For the last several years, we have been bringing that idea to life in cities across Pakistan and all over the world, providing mobility to millions of people. Our mantra is simple: To make transportation affordable, reliable, safe and accessible for everyone.
One of Uber's cultural norms is 'We build globally, we live locally'. We follow this ideology in everything we do, including marketing. This is reflected in our product-pricing mix which is tailored to the communities that we operate in. A locally relevant product portfolio, coupled with strong word of mouth helps drive initial adoption.
We also endeavor to celebrate the communities we operate in, and embed ourselves into the social fabric of society. In Pakistan, this manifests in the form of Uber being present at all major events across the country: One such association was with the Pakistan Super League in an effort to make Cricket unstoppable in the country. Among other things, during PSL 2018, Uber brought Pakistanis to the tournament through discounted rides to and from stadiums; and by giving riders and driver-partners a chance to win all-expenses paid trips to matches.
Pakistan's culture has a number of limitations, especially when it comes to women, and people don't take the Uber drivers as their ride-sharing partners but as taxi drivers. This leads to some communication issues, how do you see this resolving in future?
Uber operates in over 600 cities, allowing us to serve people from a host of cultural backgrounds. There have been instances, where the concept of Uber has taken time to grow. Pakistan, in comparison, has taken up the service very well and quickly.
Yes, we do sometimes face complaints from driver-partners regarding riders and we continue to educate our riders based on the feedback from our driver-partners. We hope that our rider focused educational campaigns will lead to developing a sense of partnership between riders and driver-partners.
Moreover, we educate our driver-partners on the ethos of ride-sharing in a country like Pakistan through our community guidelines, while also partnering with third party social organizations to raise awareness on refraining from inappropriate behavior.
There is no personal verification of the driver and no physical examination of the car when a new driver registers at Uber. This often leads to quality issues. How do you plan to fix this?
Being a technology company allows us to continuously innovate and improve the selection and performance criteria. The process to recruit new driver-partners takes into account the existing laws and regulations in each country we operate in.
For Pakistan, the onboarding and vetting process requires sharing of official documents with Uber, i.e. a valid driver's license, CNIC, and vehicle registration, biometrically verified SIM number, along with passport size photographs.
Once selected, the driver-partner needs to undergo rigorous training sessions on road safety, Uber's community guidelines, ethical and dignified work practices, and maximizing earnings amongst a host of other topics; vehicles before certain years can't be brought onboard Uber and they are also randomly examined for quality by the third party support we have in place.
In addition to these protocols, we investigate and act on the feedback of our community communicated to us via ratings and support messages to keep lower quality vehicles and participants (riders and drivers) off the platform.
Since Careem came into the market with a service that is much closer to the rider mindset, how is Uber handling the competition?
Uber is the only global player in the ride-sharing industry operating in more than 600 cities, competing with many regional players in different parts of the world. We are the pioneers of this technology that seamlessly connects riders to driver-partners.
While we are the premier global ride-sharing company, we are also local pioneers in the countries that we operate in. From introducing affordable products like uberAuto and uberMini to being the exclusive transportation partner for the Pakistan Super League 2018, our teams ensure that Uber is top of mind for Pakistani audience and is a brand that our public can rely on for their everyday commute.
We are confident about our position in Pakistan and we intend to keep it that way in terms of investing in people, building our services, and keeping the culture of innovation alive. We are always working to provide solutions to our customers to add to their convenience.
Talking about ride fares, every city has different fares for similar car types. What are the calculations based on?
The fares for various vehicle types across cities depend on trip profile including time, distance etc.; and other variables like cost of living, traffic, congestion etc.; which vary from city to city. As these are not the same across cities, the fares are also different.
Similarly, the incentives criteria for various products across cities are also different for various segments of driver-partners based on their driving behavior and the needs of the city.
Has the option to pay with credit cards had any impact on the business in Pakistan?
Uber accepts both cash and credit/debit cards as modes of payment. Credit card penetration in Pakistan is in low single digits due to which cash is our predominant mode of payment. Cash payments make Uber available to the masses in Pakistan and have significantly helped with the phenomenal growth we are seeing in our country.
What is Uber's mechanism for providing support to riders and driver-partners? What is Uber's policy in handling complaints?
We have been working hard to enhance the support experience for riders and drivers. To us, it's very clear – support belongs, first and foremost, in the app and both of our iPhone and Android apps offer In-App Support.
If one faces a problem on a trip, they can select 'Help' from the app menu and choose any of the options under 'Report an Issue', or can go right to the 'Last Trip' to report an issue from the most recent trip – it's that easy.
In addition to our 24/7 in-App support, driver-partners and riders can visit help.uber.com to receive further assistance. Support content is available to users on help.uber.com, without being logged into an Uber account. This allows prospective riders and driver-partners to learn more about Uber, before getting started. Driver-related support topics on this web support include – How to request a trip fare review, Driver Payments, Technical issues and Sign-in Troubleshooting.
Last, but not the least, support for our driver-partners is also available at our Greenlight hubs situated throughout Pakistan in cities we operate in.
Are the riders given priority over drivers? What number of complaints lead to driver account suspension?
Our customers are our priority and this is true for both our riders and driver-partners. Providing them a seamless experience is Uber's priority. We have processes in place to handle riders and driver-partners concerns and complaints, the rider and driver ratings are just one of the ways. The community guidelines provide complete understanding for the driver-partners and riders to operate in a cordial and respected way.
How does Uber investigate and compensate in a case where the driver is wronged?
We have state of the art tools and extensive processes in place to carry out in-depth investigations for complaints submitted by riders and driver-partners. Our operations in over 600 cities enable us to develop very comprehensive guidelines to investigate a wide variety of cases. We take complaints from both riders and driver-partners very seriously and investigate each case in a very objective manner. The investigations are completed in a timely manner as per our Service Level Agreement (SLA's) and the findings as well as any actions taken against the complaints are communicated to all stakeholders in a transparent manner.
How much business is Uber doing in Pakistan as compared to other countries?
Uber is the only global player in the ride-sharing industry, competing with many regional players in different parts of the world. Pakistan is one of Uber's fastest growing markets globally. The phenomenal growth we are witnessing here is not a surprise since we are one of the largest populations in the world with young people who need to go places. We see tremendous potential in Pakistan and will continue to invest in growing our business here.