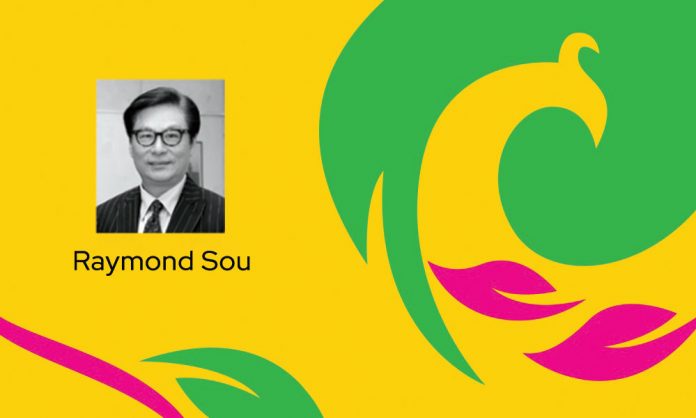 Raymond Sou was one of the pioneers of the advertising sector in China, helping establish a professionally managed creative industry at the request of the Chinese government. The Chairman – AFAA (Asian Federation of Advertising Associations) discusses the need for an incentive-based mechanism for advertising agencies with our Editor and talks about how advertising startups are competing with industry giants.
Synergyzer: In China's transition from following government-established protocols to corporate autonomy, you helped establish the advertising industry there. Can you elaborate on it?
Raymond Sou: I was one of China's pioneering industry professionals who introduced advertising as a commercial business in the country. Basically, the Chinese government sought advice from industry professionals, including me, to catalyze the advertising industry and boost small business ventures there.
At that time, I was working with JWT China and the government there was very serious about creating a professionally sound and organized advertising sector. Hence, we introduced many international brands in the country. Our strategy mainly focused on introducing international business practices for local companies, and making contacts with the Chinese media. Now, China is open to international brands and we are consistently improving the way we do advertising, or engage with foreign businesses.
Synergyzer: What do you say about the changing corporate structures in marketing? How do you see the changing trends?
Raymond Sou: I believe advertising is an art form driven by science. If you have proper consumer insight about the niche you have to cater to, you can market any brand.
The recent advances in technology have changed the traditional modes of advertising. Earlier we had to have a company – usually a corporation – with sufficient amount of investment to carry out advertising campaigns for brands. Now, with digital media, even a startup can cater to a multinational and vice versa.
The dynamics of the industry have changed, all thanks to technology! Everyone now has a chance to make it big in advertising, even with limited resources, as the mechanisms that create monopoly have diluted. People – especially millennials, have the freedom to explore different ways of carrying out advertising and the new dynamics have pressured bigger companies to up their offerings as well, which drives healthy business development. This is one perspective and a better one.
On the other hand, if too many small companies operate in the same niche, then getting new business becomes difficult since smaller companies usually keep their operation costs lower to ensure survival. This impacts the market equilibrium since then the market becomes a price sensitive one, where competitors are hell bent on cutting prices to offer the lowest prices to clients, which takes away the value of advertising.
This is unhealthy competition because then us, advertising professionals, are not working to add value to the business and build brands, rather seeking the cheapest ways to run campaigns — which may or may not work for a client, nor fulfill the objectives of the campaign.
Synergyzer: How can operations be streamlined in such an environment?
Raymond Sou: I believe internationally, brand custodians now seek effectiveness in advertising; hence established brands are more interested in measuring campaign results instead of counting dollars they spend.
So the industry can devise profit-sharing mechanisms that are based on the advertising agency's performance for meeting client objectives: The agencies can work for a basic fee, as well as ask for an incentive-based system that will come into effect when any agency delivers on measurable results, which can be certain brand communication indicators or actual sales or any other that the two parties can agree on.
In my opinion and experience, an incentive-based mechanism in the industry will do wonders for agencies. Such an approach can level the playing field, and those who deliver will ultimately survive and prosper.
An incentive-based mechanism will do wonders for advertising agencies as profit-sharing mechanisms will be based on the agency's performance. 
This interview was originally published in Synergyzer Annual 2020.