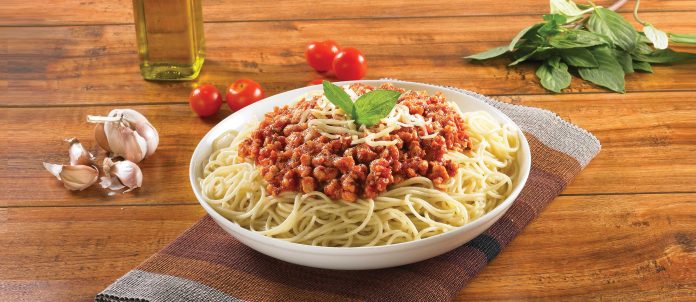 Bake parlor, a common household name, has managed to maintain its position in Pakistan food industry for decades. Brand reputation, brand heritage, premium quality of goods, effective marketing activities and vast distribution network are all factors which have contributed equally towards the success of the brand.
One of the marketing strategies that the brand uses is encouraging first tries for all their products amongst the millennial generation with the aim being to carry forward the brand's legacy. Throughout all the years, Bake Parlor has also made continuous efforts to engage its audience in fun and productive events and activities.
NCR-CET College Cooking Competition
Every year the renowned college conducts an inter-class cooking competition, providing a platform to their students to showcase their talents. Recognizing this effort, Bake Parlor sponsored the event in order to support and encourage children to cook and experiment with recipes. The brand provided products and gifts to children who participated. In order to make the friendly competition a bit more exciting, Bake Parlor also invited guests to judge the cooking competition.
SZABIST Glocal Village
Bake Parlor is a local brand which uses its profound understanding and insight of the Pakistani culture, people and tastes to make products with distinctive flavors. An example of this would be the flavored macaroni and spaghetti, a product which is only offered by Bake Parlor in Pakistan and is also a popular choice of consumers.
BBA students of SZABIST University chose to promote the brand as a proudly Pakistani brand and conducted brand activation activities in partnership with the company. The students skillfully executed the project comprising of three activities.
The first activity was conducted at The Scholar's Foundation School, where the group raised awareness about the company and the diversified product portfolio that it offers. As part of their second activity, the students organized a grand event called Glocal Village. The event was held at SZABIST 100 Campus courtyard, which was set up to look like a traditional Pakistani village. Lots of students visited the glocal village to taste the delicious food being served, to enjoy the rides and games with their friends and to experience live cooking. The last activity, Inspiring Future Chefs, was conducted at the North School of Hotel Management where detailed presentations were given to the bakery and food division of the culinary arts school. An additional activity was done with the cooking division, in which the participants had to make a unique dish using Bake Parlor's Spaghetti or Macaroni.
Masala Family Festival
Masala Family Festival, a recent event organized by HUM Network at Expo Centre, was a must-go-to event for every foodie. Bake Parlor had set up two stalls at the festival which offered live cooking as well as free Bake Parlor syrup. The brand received a great response from people who visited the stall with their friends and family to enjoy the perfect combination of spicy pasta with refreshing syrup.
During this event, the reputable Masala TV chef, Rida Aftab made some of her famous pasta recipes using Bake Parlor pasta while the famous anchor, Ghaalib Kamaal, entertained the audience through fun games and a question and answer session. The live stage cooking show audience members also received gift boxes by Bake Parlor as giveaways.
Inter-Collegiate Sports Gala 2017-18, Hockey Tournament (Girls)
Bake Parlor sponsored an event 'Inter Collegiate Sports Gala 2017-18 Hockey Tournament (Girls)' organized by Directorate of College Education Karachi region. In that 2-day event, 12 well-known colleges of Karachi participated with their teams.
The brand promoted women health by supporting recreational activity in young females and plans to perform these kinds of activities in future also.
Bake Parlor also did food court activity by live cooking of pasta products.
This event took place on Monday and Tuesday (19th and 20th February)
College Activation
Moreover, Bake Parlor is also effectively conducting BTL college activation in three cities KARACHI, LAHORE, and RAWALPINDI, covering almost all well-known colleges. In colleges, we do cooking competitions amongst girls, in which we select three girls for the competition. For the purpose of judgment, we have hired a certified chef from COTHM who does all the judgment according to the basic cooking parameters. We give certificates (signed by Marketing Manager), sash and gift hampers to all the participants of the cooking competition along with free sampling of our products and other goodies.