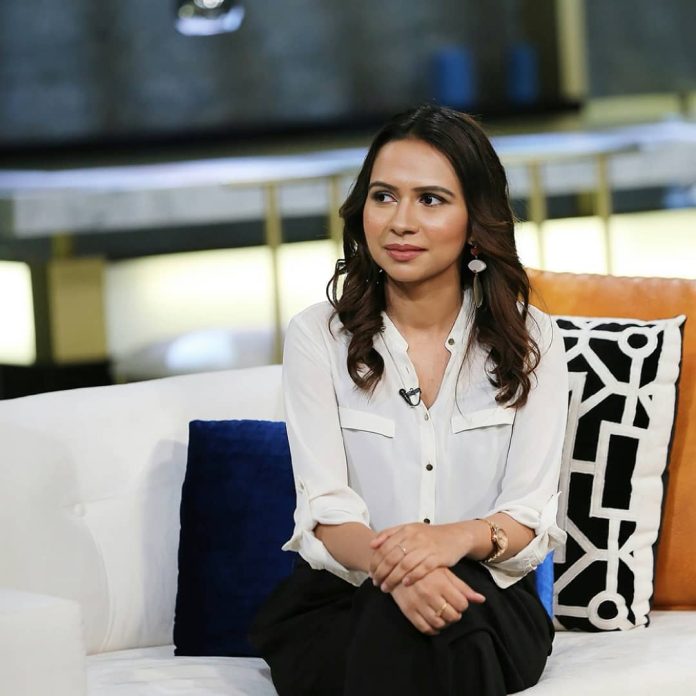 By: Faiza Zafar, Partnership Manager, Global Business Solutions, Pakistan -TikTok
As communities across the globe prepare for a month of togetherness this Ramadan, advertisers and marketers are concurrently looking at how to best reach these communities without disrupting their experience and in a way that represents the true essence of the Holy Month. The importance of Ramadan cannot be overstated for brands in Pakistan, and large portions of yearly marketing budgets in the region are being used for advertising during this key moment. But can brands truly connect with the diverse set of sub-communities who observe and celebrate the Holy Month? Can they really belong?
The Paradox of Belonging
Every brand wants to belong during Ramadan, to join this moment of togetherness and remain at the heart of the conversation rather than disrupting it. Whether a dairy brand, a bank, or a sports retailer, the goal has traditionally been to embed product and brand in a key Ramadan moment –  a family moment, an iftar moment, a shopping moment, and so on. This has led to a phenomenon that becomes amplified with every passing Ramadan – a phenomenon we like to call 'the paradox of belonging.'
With everyone trying to belong to a single moment that's shared by thousands of brands, everyone ends up showing up in the same way. This is what the paradox of belonging is all about. In the quest to belong, brands end up losing their true essence, overshadowed by the superficial scenarios and typical visuals associated with the moment. How many times have you seen a Ramadan ad featuring large family gatherings at an iftar table, colorful lanterns, or crescent moons and stars?
As a result of the drive to belong, brands can end up lost, drowning in an overcrowded sea of sameness.
Belonging Differently
So how can brands retain their uniqueness within a shared, overcrowded moment? How can you be part of the moment with everyone yet remain true to your brand and stand out?
To do so, brands must embrace the multi-faceted nature of the moment – the endless possibilities in which it can be enjoyed, the diverse faces and voices that bring it to life, and the many communities it can be expressed through.
Brands need to remember that the Holy Month tells the story of a special time. When people come together, no matter their background, interests, age or life stage. Whether they are walking through a Ramadan bazaar in Lahore or passing pitchers of Rooh Afzah during Iftari, people rejoice in the togetherness, connection and festivity brought about by Ramadan.
In this context, communities engage with content genres that speak to them and to their interests, fueling the growth of every content category across the board. From entertainment to food, beauty and beyond, every single one of these categories sees a notable increase in consumption during Ramadan compared to an average month.
Therefore, throughout the year, but in Ramadan especially, we see users gathering around communities and subcultures that share unique passions, values, interests and ideas. No matter how mainstream or how niche, there's a community for everyone.
And these communities lend themselves to a great diversity of moments. For example, on #FoodTok, food moments are not only for mom but for the whole family; #Iftari is not always a picture-perfect moment but can instead be an unfiltered, authentic snapshot; and #Entertainment is not just for TV stars, as everyone can be the star of their own video.
It is through tapping into those communities and moments that brands can build differentiated relevance – or in other words, value.
The 3 C's
To understand what this looks like in practice, we need to zero in on the three key C's – Content, Creators, and Communities – that bring differentiated relevance to life.
Content
Brands can belong differently by staying true to their unique voice and image – but re-imagining them through platform-native styles and formats.
By marrying brand elements with creative features, popular sounds and special lingo, marketers can craft content that seamlessly blends into users' edutainment time while maintaining the spirit of the brand.
Creators
By partnering with Creators, who bring a unique storytelling ability, authentic voice, and intimate knowledge of the latest trends, brands can also belong differently.
And in Ramadan, the relatability and authenticity of these characters goes a long way, as users look to them for everything from iftar recipes to unboxing videos to comedy skits.
Communities
When brands invite their audiences to tell their true story during the most communal month of the year, the results are significantly positive.
From FoodTok to GamerTok, to everything in between, there isn't a better time to harness the power of communities and subcultures than Ramadan – the season of togetherness.
And finally, the Consumer is at the heart of it all. With the evolution of content and the digital landscape, we now see consumers who actively participate in creating and engaging with brand content that resonates with them.
Ramadan on TikTok
With its diverse, close-knit communities – or 'Tok's – and its innovative approach to marketing and advertising that is authentic, real, positive and fun, TikTok has emerged as the platform where brands can belong differently in Ramadan.
In 2022, the average time spent on TikTok surpassed the time spent on any other mobile activity, including gaming, social, video, and messaging, according to research by IPSOS and App Annie. The research also found that TikTok inspired users to shop 1.6x more than planned, with 83% of users saying they discovered something new and found inspiration on the platform. And that inspiration can come in the form of tips and tricks, iftari and Sehri ideas, fashion advice, special deals, and much more Ramadan goodness.
The Magic Formula
This Ramadan, brands have the chance to write a story of diversity and inclusivity, of sharing joy and participating with the community, of belonging yet standing out. By tapping into the passion of online communities through authentic and engaging content delivered by relatable creators, brands can participate in a shared moment and stand out, anchoring themselves in the relevance of Ramadan while maintaining their unique essence. And in Ramadan 2023, that will be the magic formula to #BelongDifferently.