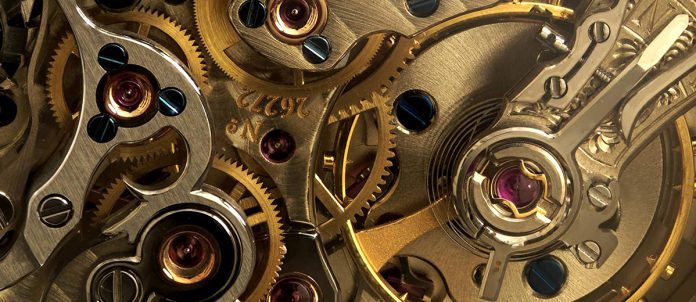 Shoaib Qureshy
Brands and content continue to merge together with increasing pace these days. In the past few years, there have been very successful business and brand building content integration examples like Lux Style Awards, Commander Safeguard and Hero Bannay Ki Tarang which did more than one season runs. Recently, we saw Pepsi and HBL integrate with Mein Hoon Shahid Afridi. Whether this spelled success for these brands or not is debatable. We saw Pepsi, Clear, Mobilink and Q-Mobile integrate with Pakistan Idol, yet other than Pepsi, no other brand was able to make much of it despite them all trying. As I write this, Knorr, Shan, 7-UP and Ariel are integrating with Master Chef and only time will tell which brand made the most of it. By the look of things, chances do not seem very high for any.
These examples raise many questions that must be answered: What content works for what brand? What works best when it comes to balancing brand and content? How much brand exposure within any piece of content is too much? And at what point does the brand lose its utility and become an annoyance to the very audience it is trying to reach?
You would be surprised to know that content integration has a long history, arguably as old as publishing itself. The Lifesavers brand was integrated into the 1932 Groucho Marx movie 'Horse Feathers,' and Spielberg's 'E.T.' featured the first paid candy integration, Reese's Pieces. National Geographic had a starring role in the 1946 movie 'It's a Wonderful Life'. Given this long history, the answers to the questions above should be with marketers but the truth is they're not.
Why?
Because the usual process for developing content integration is quite haphazard and not at all strategic or creative driven, given the time it deserves. This often leaves a lot to be desired and hence the brand doesn't completely benefit from the marketing investment behind it. The process is something like this: The channel or producer sends a script or proposal to the agency which then breaks it down into what it considers relevant for the client based on brand demographics. The agency then provides the options to the client about the availability of TV shows or movies, giving details of certain actors, director, or producer after which the client decides which show or movie they want to sign up with.
Is this really the way companies should be deciding to spend Rs.10 to 80 million on a content integration opportunity that will be on air for several months?
Appalled by what I see, I want to highlight what really drives brand integration results and what marketers must consider as they plan for it?
There are four keys to making Content Integration work for your brand:
Choose the Right Content – Movie or TV Shows
The best way to get high brand recall and brand opinion shift from your content integration is to pick a content (movie/TV show) that compliments your brand. The problem in Pakistan is that not many products are really brands because they don't have a brand idea or a clear positioning. This is the reason why Lux, Safeguard, Tarang and Pepsi have been successful if you look at the examples I stated earlier as these brands are focused, clear and consistent and thus they could find the right fit for themselves. This is also the reason why other brands struggled despite some attempts.
You should never try to force fit your brand into the wrong TV show or movie simply because it's the top rated show or is bound to do well based on any other predictive model. It is always better to create your own fully funded content like what Lux, Safeguard and Tarang did and no wonder, benefitted from it.
Design and Plan the Most Impactful Integration
Having selected the right genre and program or movie for your integration, don't just rely on the network and the media agency to tell you what your integration should look like. You need 'creatives' to work on this as content is a creative space not a media bean counters domain. This is the area that requires the greatest attention but in reality it is given the lowest attention and that's why we see many failed attempts of content integration. I know of many personal examples whereby the client sent us a brief for content integration ideas after they were already on air with their so called integration deal (in reality read it as sponsorship) as that's how it's usually viewed and done here in Pakistan. Just for the perspective here, when we worked on the Hero Bannay Ki Tarang project, we stepped out to execute it after immense planning and designing worth 6 months. Ironically, I mostly see brand managers giving us a 3-4 day lead time brief for content integration and no wonder it's just a thing to be done and not something that will create an impact.
From my experience I can tell what really works:
Involve Your Brand Longer –The duration and frequency of the integration makes a big difference; longer is better and if it's a TV show, your brand should be visible in every episode.
Visualize Your Brand Icon –Don't accept just an audio appearance; your brand needs to be visualized and should therefore make a physical entry.
Have Your Product Touched or Worn –It's key to have characters physically interact with your product somehow and this needs to be creatively done rather than in a lackadaisical way. A very bad example is QMobile in Bulbulay.
Connect Your Brand to a Main Character –Physical interaction is good but interaction with a celebrity is even better as that brings greater fame to the brand.
These factors have been proven through research to be the most important creative factors in determining brand integration recall that leads to positive brand opinion shift. Make sure that your execution includes them.
Advertise Your Brand during the Program
This seems obvious but is often overlooked. Nielsen IAG research shows that ads aired during a program with the same brand integration generally score better for recall, branding and likeability than the same ads aired outside the branded integration program. Simply put, there really is 'synergy' between your branded integration and your ad in the same program, but what works even better is if you can create a special topical campaign around the content that you are integrating with as that connects a lot more with the audience. Pepsi was an excellent example in Pakistan Idol.
Execute Branded Integration in Multiple Shows in a Season
Continuity is the key. If possible, negotiate for a series based branded integration instead of an episode. Branded integration in previous episodes of the same series raises brand recall and brand opinion by about 1% per previous episode – for example, take QMobile's integration in ARY Digital's Bulbullay which happens on a continuous basis and everyone around who has seen Bulbulay recently can recall QMobile being a part of it.
The next time your media agency calls you with their next 'BIG' branded integration opportunity, do your brand a favor, ask the tough questions: 'Why is this the right show or movie?' 'How will the execution optimize impact?' 'What's the proposal for integrating my ads or how can I create a topical campaign around it?' 'Is this part of a longer deal?' Get the creative involved into the project to design and plan the integration and then negotiate from this position of strength.
Shoaib Qureshy is Chief Executive BE DDB/Bulls Eye Communications. He can be reached at shoaib@be.com.pk