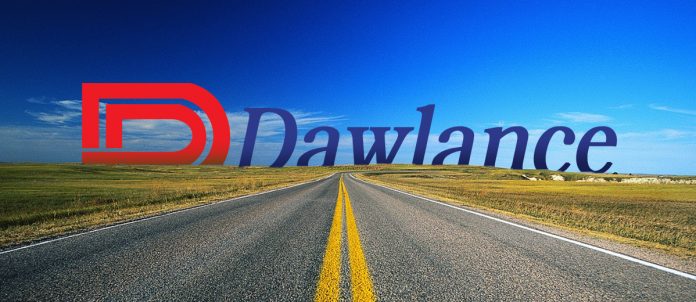 By Fatyma Khan
We hear of many local businesses, but only a few come to become renowned brands. The key to a successful business venture is to capture an unattended market for what you are delivering; the product needs to be competitive in the marketplace and a clear vision of the company's objective and excellence. One such example is that of Dawlance; starting business some 30 years ago, established in 1980 in Hyderabad and at present a well-established brand across Pakistan.
Dawlance is considered to be synonymous with 'Reliability' and seen as the 7th most favorite brand in Pakistan, holding the highest market share in 3 out of 5 categories. It is also amongst top 2 'top of mind' brands in all product categories. Additionally, research also revealed that Dawlance is in every 2nd household in Pakistan that own appliances and throughout its 32 years, it has maintained superior quality standards by being the first Pakistani company to have been awarded the ISO 9001, ISO 14001 and OHSAS 18001.
Dawlance started off as a refrigerator manufacturer after being founded in mid 1970s. However, over time Dawlance developed a successful portfolio of home appliances. Currently, Dawlance produces top of the line Refrigerators, Deep Freezers, Microwave Ovens, Washing Machines and Air Conditioners. Over the years, the company has been able to maintain a strong foothold in the local market by manufacturing products that continuously deliver on their brand promise of reliability.
Having won several brand elections awards, it is evident how well Dawlance has integrated itself into the local Pakistani market. Brand Elections is a consumer driven, marketing industry barometer for brands. It is built on authentic research data of Consumer Multimedia Index (CMi) which is the first of its kind and the largest single-source data in Pakistan with a most robust and representative 15000 sample covering all SEC'S across urban and rural Pakistan. To win a title as such is an honor for a brand but also truly commendable as it acknowledges effective marketing strategies of Dawlance that their targeted implementation that have positioned Dawlance as the most reliable home appliance brand.
To truly appreciate the achievements and accomplishments of Dawlance to date, one needs to understand its journey. The market, back in the day was captured by foreign brands due to the unavailability of local brands, hence, Dawlance, as a start-up recognized a need for local household appliances in Pakistan; initiating locally produced refrigerators catering to all classes at an affordable price.
Their strategy has been simple, identify a demand and capture market place with innovation and reliability. Initially, international appliance companies from Europe and Japan would only make tall and sleek refrigerators. Insight revealed that in Pakistan, food storage patterns differed from those of abroad as Pakistanis have bigger family sizes and thus cooking patterns differ from abroad too. Secondly, the average height of females in Pakistan is about 5ft 2´´and the freezer portion of the tall refrigerators could not be reached conveniently by the average Pakistani female. Identifying a problem, Dawlance took the initiative as a Pakistani brand to introduced shorter refrigerators with wide bodies for usage convenience and most efficient storage capacity. Their innovation to suit local market demand gave Dawlance a clear edge over competition and helped consumers form a positive association with the brand name. The wide-framed refrigerators till this day are a trademark of Dawlance that caught the market by storm and proved to be at par with international appliances in terms of quality and performance.
Moreover, keeping in mind the vicious cycle of load shedding the nation has to endure, the company produced refrigerators with thick insulation which provided extra cooling of 4-5 hours in case of power outages helping the local consumers rely on the product in offering simple solutions to its local problems. Over the years, the company has become the leading manufacturer of refrigerators and deep freezers with a range of 6 refrigerator models and 2 deep freezer models. These models are more than just food preservers; they instil the perception of 'Reliability' Dawlance supports through their product innovation.
A similar example of solution based innovation is of Dawlance Microwave ovens. Dawlance brand ambassador is Chef Mehboob, a well-known Pakistani chef for his health tips and guidelines and a master of all cuisines. The respectable name of Chef Mehboob helps endorse healthy living and tasteful food; a chef that can rely on Dawlance Microwave ovens. Microwave ovens were used mainly for re-heating purposes, but today one-third of the customer base uses microwave ovens for cooking food; a shift in habits brought upon by Dawlance Cook King Range of microwave ovens. A few years ago, the company decided to help change, age-old perception of its consumers by launching a range of microwave ovens under the title 'Cook King'. The Cook King series not only re-heat food but are capable of cooking delicious meals at the touch of a button. Dawlance identified the need to cater to instant cooking needs amongst men and women with changing work lifestyles and the necessity for convenience. Dawlance microwave ovens made cooking easy for the modern household female and negate the idea that cooking with a microwave oven means sacrificing quality and flavor.
Moreover, Dawlance also introduced a Teflon tawa in certain models of its 'Cook king' series, understanding the Pakistani tradition of making fresh rotis. As women are active working members of society in urban cities, it seems as a tedious and time consuming chore. However with 'Cook King' Series Dawlance made it possible for housewives to cook scrumptious naan treats right at home. Each of Dawlance series is a reflection of their commitment to changing consumer lifestyle with innovative techniques; microwave ovens, custom built for the local market and ensure that households continue living their traditions with extra ease.
Another gem in Dawlance crown has to be China Canton Fair which justly adds to the walk of fame for Dawlance; the No.1 Home Appliances Company of Pakistan participated at the 114th China Canton Fair, held in China's capital, Guangzhou, which is its largest manufacturing hub. It attracts a total of 189,646 foreign buyers from 212 countries, whereas Dawlance was the sole Pakistani brand to display its broad array of product portfolio. The Canton Fair is one of the largest import-export trade fair events in China with a high degree of popularity amongst visitors and exhibitors alike and draws in almost 207,103 foreign participants lending the event a true global flavor. This exhibition has separate national and international pavilions, well-targeted buyers and more than 48 eminent trade delegations. It would be proper to say, Dawlance participation at this event indicates the strength of the brand locally to take initiative in expanding its horizons internationally and how far they have come a long way, in imprinting their brand identity of 'Reliability' amongst all consumers. More importantly, the opportunity to spearhead Pakistan's home appliance industry both here and abroad is a pride that is well seeded in everything Dawlance stands for in order to hoist the Pakistani flag on the international platform.
It is due to such solution based innovation that Dawlance has become the No. 1 home appliances brand of Pakistan and captured a huge market share. It constantly aims to provide revolutionary home appliances to its customers by using innovative technology in manufacturing appliances that are beneficial not only for households but also the environment. Dawlance home appliances not only fulfil the basic necessities of the consumers but also take their lifestyle to a whole new level. Dawlance has made sure that its products appeal to every type of consumer, which is one of the reasons for the company's huge market share in the home appliances sector. Dawlance home appliances have become an integral part of the inherent home culture; it truly is a brand complimenting changing lifestyles.
Furthermore, they have a high number of retail outlets, service centers and distributors around Pakistan for ease of access; establishing its promise for reliability. Reliability, which is the differentiating characteristic of Dawlance, is exercised within all functions of the company. In last 3 decades, Dawlance has come a long way and continues its legacy of thought leadership in driving the local home appliance industry while expanding into global markets with poise.