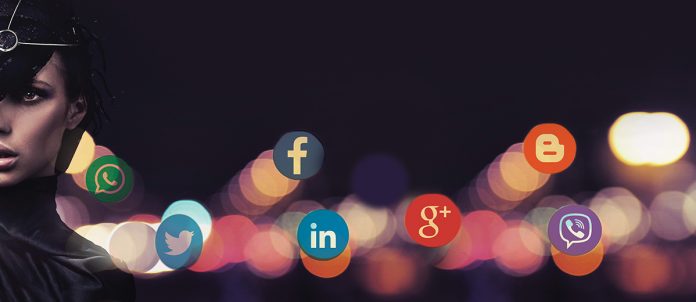 By Eesha Hussain
Pakistani fashion has come a long way in the last 5 years. From being limited to local magazines and newspapers that would be limited to some fraction of the urban population of Pakistan; our fashion brands now have access to a global audience of over a billion through social media.
Being a part of the digital media team at Team::ants, I have gotten exposed to managing a number of fashion brands. One of the first brands to sign up with us was EGO, a casual-wear brand that has grown from 2 outlets in Karachi to 22 outlets across Pakistan in the last 4 years. Since social networks are inherently global, this has resulted in growing international presence – resellers and franchisees are signing up from places like Dubai, Chicago & Toronto.
Another fashion brand that is pushing ahead with full force is 'AsimJofa'. A relatively new entrant to the fashion scene, Asim has captured the 'conversation space' not only through his interesting campaigns but has also built a powerful (and growing) following on Facebook. With over 500,000 fans, the AsimJofa brand has an audience that goes abroad, beyond Pakistan's borders.
In order to have an effective social media presence, a brand needs to have great content – and it needs to reach enough numbers to justify that investment in content. A lot of people see, but don't comprehend, the significance of these new numbers that social media makes possible. In order to send a single newsletter through snail-mail would cost a brand Rs. 7.5 million to reach 500,000 people. In the current socially connected scenario, you can do it at no cost once they already follow you. To be able to talk to the same audience again and again and turn them into advocates, that is priceless.
Pakistan's acclaimed fashion leaders, Sana Safinaz and HSY, have engaged their followers and potential customers through social media as well. For such fashion brands, it was natural to become a part of this new media form, besides their already existing presence in print: They were already creating new styles and photographing them – they took the same content and placed it in front of a larger audience online. Facebook became a fashion magazine and Pakistani women inside and outside Pakistan were hooked to old and new designers.
But Facebook hasn't just pushed the larger brands into new markets. It has also created a home-based fashion industry that is booming. These mini-fashion houses may be small, but their combined size is huge and getting bigger. They are reaching out to the local audience and also partnering with expat Pakistanis to sell abroad. Pakistani brands that want to become internationally recognized have to, paradoxically, focus on the local audience. The pattern is clear: Involve the local audience, and through them reach expat Pakistanis, who further aide in connecting with the larger global audience. Any other route may get more expensive and less likely to succeed.
Our fashion industry is going through an evolutionary phase, which is expected to get more exciting. In the coming two years, Pakistani fashion brands will become more and more global. Their products will sell in significantly larger numbers in markets like India, Bangladesh, Sri Lanka and also UK, Canada, United States and the Middle East, wherever there is a demand for Pakistani style.
Social media itself is evolving very quickly. The Facebook that you use today is not the same as the Facebook that you used 3 or 4 years ago. Pinterest and Tumblr are becoming increasingly important. Niche social networks for fashion, like RNKD, are coming up. Mobile apps like Pose are changing the way fashion photography happens – now everyone is a model!
In 2013, Pakistani fashion is expected to go beyond Facebook, and beyond our borders. This change will be the second phase for this new brand-focused, mass-scale emerging fashion industry. Brands that leverage this giant opportunity will become leaders of not only the South Asian marketplace but also significant players in the global fashion industry.
For people like me, one of the most exciting things about working in the social media space is that it changes every 6 months, with something new coming up every now and then. The other reason is that we love seeing our brands capture the imagination of our populace, and hopefully soon, the world.
Eesha Hussain is Content Writer at Team::ants.
If you need more information on the company, please email at contact@teamants.com.