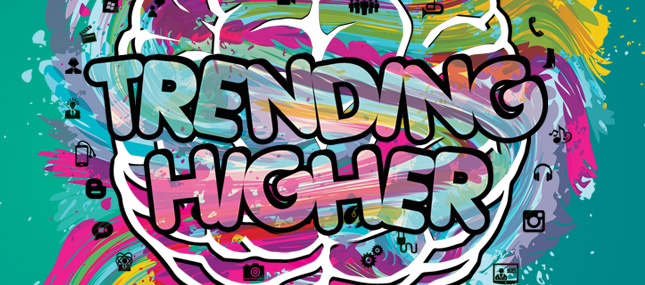 As originally published in Synergyzer Issue 1 – 2014
Rapid urbanization; with 37% of Pakistan's inhabitants dwelling in cities since 2010 as listed in the United Nations World Urbanization Prospects, has diversified our cityscapes in multidimensional ways. Increased consumer spending; use of digital media, with immense focus on social media; entrance of international mega brands; the emergence of high profile local design councils; fashion weeks that pay homage to international buyers; emergence of concept stores focusing on retail therapy; unique online shopping model with payment on delivery – the list catering to our metropolitan appetite has become endless.
According to IDC's Consumer Study conducted on Pakistan's digital population on behalf of Google, the number of Pakistanis connected through their mobile phones to access the internet daily are 77% of the smartphone users surveyed and 73% of feature phone users surveyed. The percentage of people accessing the internet through their desktop computers is 86%. Although the user base for smartphones and feature phones is more limited than the user base on which the whole study was conducted, i.e. 448 smartphone users and 487 feature-oriented mobile phone users, while the researchees totaled 1,000 in number; the study predicts that the use of cellular internet will surpass the use of desktop internet in 2014 in Pakistan. Also, 45% of those surveyed own a tablet.
These numbers point towards massive consumer spending that Pakistanis having any sort of urbanized exposure are undertaking since late. Brands have responded to this demand by contributing to evolving lifestyle needs as is obvious through the increasing number of brick-and-mortar as well as online outlets and offerings. Yet, what needs more attention is marketers going beyond traditional means of consumer interaction: Although most brands are on Facebook, very few follow the principle of 'social devotion' – customer care carried out on social media, as outlined by the social media analytics platform, Socialbakers.com. Telco brands including Mobilink, Zong, Telenor and Warid top this list in January 2014, yet this list has to encompass more FMCG and lifestyle brands if marketers have to stand out amongst the competition. Similarly, experience-oriented marketing campaigns that engage prospective consumers in the benefit that the product offering provides and go beyond traditional announcements are the need of the hour. Also, avenues including Google +, Pinterest, Tumblr, Instagram etc., while LinkedIn for B2B interactions should be taken more seriously as increased number of cellular and internet users are getting onboard these networks and sharing content.
An inclusive customer engagement model is fast becoming a necessity rather than a luxury. It is imperative that brands start taking notice.