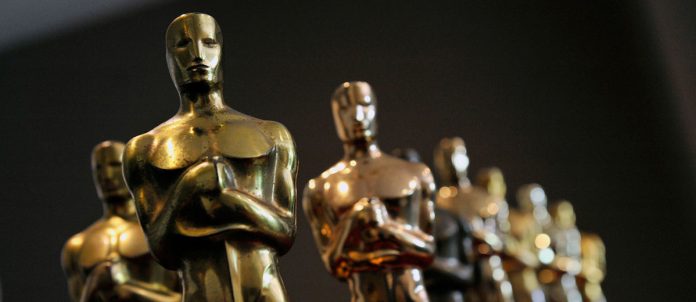 As Pakistan puts forward a movie to the Oscars after 50 years, Dr. Framji Minwalla, Assistant Professor & Chairperson Social Sciences & Liberal Arts – IBA Karachi,
talks about the mechanics involved and why documentaries and art films are not lucrative options at the moment.
Synergyzer: What is your education, experience and field of specialization.
Dr. Framji Minwalla: I went to the USA primarily for my education, where I started teaching and have been in this profession for the past twenty-four year. I hold a doctorate in Performance History, Dramatic Literature and Performance Theory.
My area of focus has been two-fold, consisting of global performance traditions, including oral traditions, leading up to the Renaissance — performance traditions in China, Japan, India, Greece, Rome, and Medieval Europe. The other part of my research focus has been Post-World War II European and US drama.
I came back to Pakistan after 30 years and was appointed at SZABIST to teach in the Department of Media Sciences and to help revise their curriculum. I served as the head of the department for 2 years. A year ago, Dr. Ishrat Husain, Dean & Director IBA asked me if I'd like to help the faculty there develop a Social Sciences curriculum. . Once the curriculum was approved by the academic committees and the Board of Governors, he asked me to chair the program.
Synergyzer: Tell us about the Oscar's Foreign Film language category. What films are eligible for it?
Dr. Minwalla: The eligibility criteria are very simple for the Foreign Film Language Category. It should be a fictional film, produced in any country other than the USA, in the country's native or official language, or any of the regional languages, but not English. The film must be commercially screened in the native country for 7 consecutive days and should be at least 40 minutes long.
A nominating committee formed in the film's country of origin has to review all submitted films, strictly following the secret ballot procedure laid out by the Academy. All committee members vote for each film and those votes are later tallied by an impartial person. We do not confer with each other before or after casting our votes.
Synergyzer: What were the mechanics of choosing a Pakistani film for the Oscar's Foreign Language film category?
Dr. Minwalla: All the committee members sent in their votes to SOC films — Sharmeen Obaid-Chinoy is the chair of the Pakistani Academy Selection Committee. She also cast her vote and after that the scores were tallied by an impartial person. The film that received the highest total score is then submitted to the Academy for consideration. The Academy has its own committee, which reviews films submitted from all countries—last year I think 80 films were submitted—and then nominates the five best. These are the nominations we see announced on television.
Synergyzer: How can art movies gain significance in Pakistan, as they are shown to a limited audience?
Dr. Minwalla: The larger audience watches Hollywood and Bollywood commercial films and these movies drown out the smaller art films, as marketing budgets for commercial films are quite huge.
Most major cities in the US have cinema houses that only screen art films. Anyone interested in watching art films then knows where they might find screenings of these. These theaters tend to be smaller, and seat between 60-100 people. The same approach can be applied to Pakistan sometime in the future.. But the industry as a whole has to become viable first and audiences need to be educated about films in smarter ways than they are now. Smaller, independent experimental films will only attract viewers if audiences learn how to watch them. The media can play a huge and important role here.
Synergyzer: We usually see documentary films highlighting issues from Pakistan. Any particular reason society's achievements are not given as much attention by filmmakers?
Dr. Minwalla: This debate about the positive and negative aspect images of Pakistan being represented in films, and the idea that filmmakers need to create some kind of balance in their work is to me just silly. Filmmakers are free to choose any subject that interests them and the point of filmmaking is not to create simplistic arguments about good versus bad, or as one particularly bad filmmaker said, "…to show the thorns with the roses." The assumption many people make is that there is this positive thing and then there is this negative thing and that they are somehow separate, not interconnected, and not complex. The focus should be on creating aesthetic work that actually makes the audience look again, think about and see the world and characters in a different way, tell stories about relationships in a different way so that we are able to see, think, feel and understand more complexly.
Synergyzer: Recently, commercial movies are being made and released one after the other like Josh, Mein Hoon Shahid Afridi and the upcoming Lamha etc. What, in your opinion, are the reasons for it?
Dr. Minwalla: Well, younger people have gone to school, have received an education, have learned something about films and have developed an interest in making films in order to tell particularly about Pakistan. Some of the restrictions placed on artistic production in the eighties have been lifted and the media have given younger people access to a world their parents didn't really know. Younger directors now see what's possible, and have started exploring visual forms of expression in truly exciting ways. This is true for all the arts. I wouldn't say we have full scale revival, but I would say we are seeing the reemergence of film as a way to tell stories. We really do have a long way to go, I mean we have an entire generation of filmmakers who today have no access to earlier films that were made in Pakistan. The tradition has been broken, and it will take a long time for that tradition to build again. But I have faith that it will.
Synergyzer: Who do you think is funding these movies because a few years ago, funding was a major setback for our film industry?
Dr. Minwalla: I think a lot of it is private funding—friends, families. But films are very expensive to make.. Individual producers and directors also approach different organizations who actively participate in promoting Pakistani cinema like Mandviwalla Entertainment, television channels like GEO, and even the Pakistani government.
Synergyzer: What are the areas that Pakistani film ventures are lacking in at the moment?
Dr. Minwalla: We seriously need to develop our production infrastructure, technology, post production facilities and equipment, and increase film training programs for acting, screenwriting, directing, cinematography, editing, design etc. A major part of film making is post-production work. . Post-production for many advertisements that we see on television is mostly done in Thailand, Singapore, Malaysia, sometimes the Gulf, but rarely in Pakistan. Even if filmmakers buy the necessary equipment, we do not have trained professionals who know how to manipulate digital and film technologies to create a polished final product.
Synergyzer: How can we overcome the setbacks faced by Pakistan's film industry?
Dr. Minwalla: One way to address this is to bring in trained professionals from abroad to teach in Pakistan and to establish academic conservatories where students are given the opportunity to learn fromsmart, passionate instructors. We need both private and public investment in the infrastructure necessary to make films and we need the government to stop creating hurdles.
JUST GOT CONTROVERSIAL?!
Having selected "Zinda Bhaag" for Oscar 2014 consideration for the Foreign Language Film category, the Pakistani Academy Selection Committee came under a lot of criticism for its timing, eligibility and promotion. Dr. Framji Minwalla passed along to us the press release the committee sent out to address the issues raised by the United Producers Association.
WHO NOMINATED IT?

Sharmeen Obaid-Chinoy is a documentary filmmaker and an Oscar winner, but this does not legitimize her credibility to select committee members for an international fiction genre film submission, since she is not a critically acclaimed commercial moviemaker. People should be well experienced in this genre to be able to screen and select fiction films for submission to the Oscar Academy.
Response from Pakistani Academy Selection Committee:
The process of forming a committee of this nature is a matter of the country choosing to apply for such a committee. Thus, the responsibility falls on the filmmakers of that country, and not the Academy of Motion Picture Arts and Sciences (AMPAS).
We had to submit a list of committee members to the Academy who then vetted and approved our nominations. We were advised to submit a diverse list of members, from directors and actors to academics and writers. We sent that list and received approval from the Academy, and only then we solicited submissions for consideration in the 2014 award cycle.
FILM ACCEPTANCE DEADLINE
The official date of submission globally is September 30, 2013, while the Pakistan committee announced that they will be accepting films only till August 25, 2013.
Response from Pakistani Academy Selection Committee:

This claim is incorrect and misleading. The physical copy and related material of the selected film must reach the Academy by October 1, 2013, thus the local submission and selection process must happen well before that. The committee set forth the deadline of August 25, 2013, in order to ensure that there was ample time for the committee to verify that all submissions were viable, circulate the films internally, cast their ballot, inform the winning party and dispatch the film to Los Angeles in time for the official Academy submission date. This however, did not impact the eligibility of any film as all films that were projected to be released until September 30, 2013, were entertained as viable candidates for selection, which is why Lamha and Zinda Bhaag were not disqualified.
The Academy's official website states, "The official entry forms, together with a cast and credits list, a brief English-language synopsis of the film, a biography and photograph of the director, still photographs, a poster from the film's original release, and an original newspaper or magazine clipping advertising the picture's run, must be received in the Awards Office not later than 5 p.m. PT on Tuesday, October 1, 2013. Other fact sheets also may be sent to further document the submission."
SELECTION PROCESS CONFIDENTIALITY…. WAS IT COMPROMISED?
The announcement for selecting Zinda Bhaag should not have been made before September, 30, 2013, since this comprised the confidentiality of the selection process. The film should have been sent to the Academy before the announcement was made.
Response from Pakistani Academy Selection Committee:
We preempted the announcement in order to ensure that the filmmakers had enough time to compile and dispatch the material to Los Angeles in order to meet their international deadline. Over 30 countries have also made their decisions public before September 30, 2013. Filmmakers in Pakistan will get used to it, once we continue to be a part of the film submission process.
HOW DID UNRELEASED FILMS MAKE THE CUT?

Lamha – Seedlings and Zinda Bhaag were unreleased films but were entertained by the committee. Zinda Bhaag was selected to be sent to the Academy even though it was not released in Pakistan yet.
Response from Pakistani Academy Selection Committee:
The rules set forth by the Academy state that the submitted film must be screened commercially for seven days in the country of release. Both ZindaBhaag and Lamha were released on September 20, 2013, thereby fulfilling this requirement, the Academy deadline being October 1, 2013. Such practices are commonplace globally; the Indian film, The Lunchbox, for instance, is a forerunner for submission for the Academy Awards and is also set to be released on September 20, 2013. Our Oscar committee in Pakistan had already received verification from the filmmakers of both Lamha and ZindaBhaag ensuring that the films would release before September 30, 2013. Also, announcements were made in national newspapers, by the said filmmakers, further validating the announced release dates.
WERE THE FILMS ELIGIBILE?

The film has not just a major actor, but director, writer, editor, cinematographer and sound designer from India in the form of Meenu Gaur, Shan Mohammad, Satya Rai Nagpaul and Vipin Bhatti, with just the producer and one director from Pakistan. How was this justified, since the rule for the foreign film category is to certify that creative control of the motion picture was largely in the hands of citizens or residents of that country?
Response from Pakistani Academy Selection Committee:
Meenu Gaur lives in Karachi, and has done so for many years. The two directors and the producer had complete artistic control over the film. It was shot in Lahore, acted in Punjabi and Urdu, funded by Pakistani donors and companies, and revolves around the lives of three Pakistani friends.
OSCARS NOMINEE ALREADY???

Zinda Bhaag has openly publicized that they are an Oscar nominee and is being promoted with the Academy statuette picture, which according to the Oscar rules cannot be done.
Response from Pakistani Academy Selection Committee:

Zinda Bhaag is permitted to publicly announce the fact that they are the official selection for Pakistan for 2013 – it was announced by our office through a press release precisely to inform the country of which film would be representing us.
The Zinda Bhaag team is however not permitted to use the official Academy logo or statue in posters, press releases and any other advertorial content on their own. Hence, their latest poster does not mention the selection in any way. Neither the committee nor the makers of Zinda Bhaag can be held liable if any third party uses the logo or related material of the Academy.
Response from Dr. Framji Minwalla:

I would like to assure you that the committee has followed the guidelines set forth by the Academy, and that Zinda Bhaag qualifies for submission. All protocol in terms of the announcement and dissemination of our press release is also in line with the practices of other foreign film submission committees.