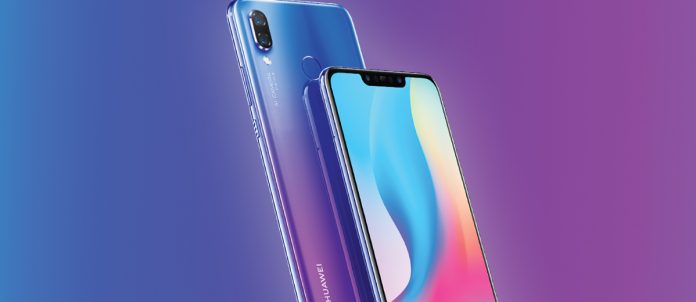 As originally published in Synergyzer Issue 4 – 2018
The latest addition to Huawei's nova series is the Huawei nova 3. The phone is designed specifically to appeal to young customers who will benefit from its AI-powered dual front cameras that promise to deliver stunning selfies.
Huawei nova 3 delivers a beautifully crafted design, much like its predecessors, with the star quality being the camera, thus dubbing itself the AL Selfie Superstar. Its unparalleled AI capabilities and exceptional front camera features aim to showcase the best of the person in the selfie and their surroundings. The camera is intelligent enough to capture an exquisite selfie without the hassle of making adjustments, retakes, filters, and editing.
Welcome to the era of AI Selfies
The Huawei nova 3 comes equipped with a 24 MP + 2 MP dual AI enabled cameras on the front and the rear that can distinguish people from backgrounds and apply AI beautification for optimum results. The 24MP camera cleverly separates the person from the scenery to focus on their face, turning it into a sharp, detailed and flawless studio quality picture. Working in perfect synergy, the 2MP secondary sensor captures the depth and automatically calibrates settings to showcase the best of the background and the person.
AI does all the work for you
When you take a selfie, the Huawei nova 3 instantly recognizes more than 200 scenarios across eight categories that include Blue Skies and Plants and Beaches and applies a unique set of optimizations for each scene to deliver professional looking shots. Developed with data from a global study on how users perceive beauty, the Huawei nova 3 also recognizes gender and skin tone and applies advanced beautification with millimeter precision.
Recognition and optimization
The dual cameras can take photos with true bokeh effects to highlight the subject. The Huawei nova 3's AI-powered 24 MP + 16 MP rear dual cameras can automatically identify more than 500 typical scenarios across 22 categories to further accentuate subject and scene. The powerful algorithms account for expression, outfit, pose and ambient lighting to refine the picture to perfection.
3D Qmoji for fun selfies
Huawei nova 3 can learn and record facial expressions to generate a personalized 3D Qmoji pack in GIF or video formats to share with friends on social media, bringing a unique experience to its customers.
Android breakthrough: GPU Turbo Upgrade
Huawei continues to showcase its commitment to innovation and customer service by combining the upcoming EMUI update with GPU Turbo upgrade, which will allow users to enjoy much-improved gaming performances without having to upgrade their devices. GPU Turbo upgrade improves graphics processing efficiency by up to 60%, bringing to users a stable and smooth gaming experience, and enables midrange devices to surpass competitors in performance of graphically intensive games. It reduces SoC power consumption by up to 30% and enables devices to stay powered longer than competitors gaming at a smoother, more stable fps. This is beneficial since graphically demanding operations typically consume battery quickly.
Price in Pakistan
The Huawei nova 3 is available in Iris Purple, Airy Blue, Red, and Black colors at a price of PKR 59,999.