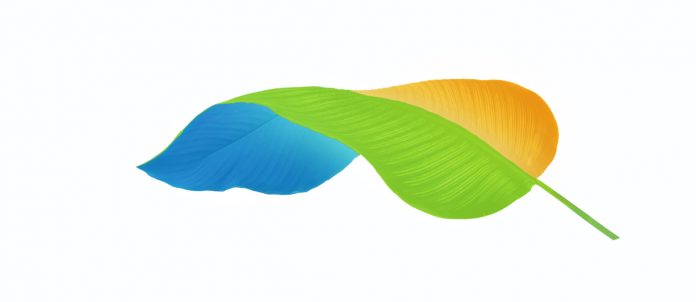 As originally published in Synergyzer Issue 4 – 2018
Sustainability is a recent buzzword describing a way of life that supports itself and its surroundings while preserving existing resources for future consumption. It's become a hot topic because clearly, our world cannot survive the environmental degradation that a 7 billion and growing population is wreaking unless interventions are put in place to protect and preserve its limited resources.
It is encouraging that several local and multinational corporations have stepped forward and taken ownership for driving sustainability in their business processes beyond the requirement of their corporate social responsibility agendas. For these entities, sustainability is not a benevolent supplement to their core business, rather it has become embedded in their business practices and drives both economic and environmental benefits.
The process of energy generation is universally acknowledged as one of the larger contributors of CO2 on account of fossil fuel combustion which is the primary fuel for power plants in Pakistan and across the world. In this context, it is essential for the power sector to maximize efficiencies and prioritize renewable resources, both of which in addition to their environmental benefits also deliver a cost benefit.
K-Electric (KE) is an energy utility, powering the metropolis of Karachi which is the economic backbone of Pakistan. The organization is widely acknowledged as a privatization success story through infrastructure improvements reinforced by transformed business processes. Through these efforts, the energy company has strengthened the reliability of power supply to the city and improved the customer service levels. To meet the city's growing demand, the utility has already invested more than 1,000 MW over the last nine years in its generation capacity and has plans to invest further.
The utility's flagship 560 MW Bin Qasim Power Station-II (BQPS-II) has recently been certified as a Green Office by the World Wildlife Fund (WWF), making it Pakistan's first ever power plant to be Green Office certified. It is also pertinent to mention that BQPS-II has also held the distinction of being Pakistan's first ever ISO 50001 certified power plant. Both internationally recognized certifications accredit that the power plant's systems and processes prioritize energy efficiency, cut waste generation and reduce CO2 emissions.
According to Dale Sinkler, Chief Generation & Transmission Officer, K-Electric, "These certifications ensure that we have a structured energy management system in place at BQPS-II while also allowing us to replicate efficient practices to other power plants in our generation fleet."
In keeping with this vision of piloting sustainable practices at one power plant and then extending them to the remaining generation fleet as a best practice, KE's 247 MW Korangi Power Complex (KPC) has also just recently been accredited as Pakistan's second ISO 50001 certified plant.
These certifications testify that there is a clear and concerted effort being made by the KE management towards challenging waste and driving eco-efficiency. Four of the utility's five plants are operating in combined cycle, a process that improves the energy efficiency of existing turbines by recycling the waste heat. The BQPS-II plant is also equipped with 9E – which is a robust, proven platform that delivers high availability, reliability, and durability while lowering the overall cost-per-kilowatt. Technology has also been harnessed to digitize support processes that were previously paper-based. These are also all very real indications of KE's companywide culture and values where KE teams are voluntarily driving initiatives that challenge waste and encourage eco-efficiency.
Notably, KE also is the only energy utility in Pakistan to have a dedicated Energy Conservation department that actively promotes energy conservation to consumers, students and large organizations. So far more than +1.5 million consumers have been educated about measures to conserve electricity, including +40,000 students. The organization also conducts energy audits per ISO 50001 global standard – aimed at reducing electricity costs, enhancing productivity and saving the country's natural resources for future generations. Through its recommendations, KE has enabled the reduction of 1.05 million metric tons of carbon emissions by large industrial consumers. The utility also has a Climate Change policy under which it has also planted more than 80,000 trees in partnership with WWF and other supportive institutions, mobilized thousands of youth under its #PlantForPakistan campaign by distributing more than 12,000 plants. The company is also committed to increasing the proportion of renewables in its generation portfolio and has signed an Energy Purchase Agreement with Oursun, a 50 MW solar power project in process of being set up at Gharo.
K-Electric is a testament that if sustainability is integrated into the core business of an entity, then even a single entity can drive sustainable change and realize economic benefits from the efficiencies created. If this business case for sustainability is replicated by other corporations and especially the energy industry, we can certainly make great progress in reversing the damaging effects of climate change.