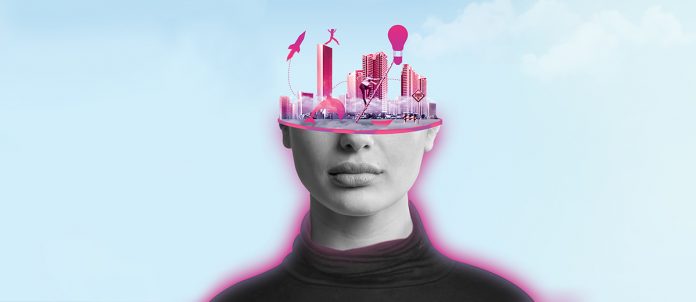 As originally published in Synergyzer Issue 4 – 2018
Habib Haider, External Relations Manager – Shell Pakistan
What is the ideology behind Shell Tameer? Why use a local title for the global Shell LiveWire program in Pakistan?
Shell believes in social investment that benefits communities in the regions we operate in. Shell LiveWIRE is Shell's flagship social investment program focusing on enterprise development, with a vision to strengthen local economies by promoting entrepreneurship, innovation, and meaningful employment. In 2017 alone, the program trained 4,159 people, established 450 businesses while supporting another 465 existing ones, creating 1,697 jobs and enabling 10 businesses to enter the Shell value chain throughout the world.
The program which also marked its 35th anniversary in 2017, functions in 18 countries that speak 8 different languages. While most countries have kept LiveWIRE as part of the title, each has localized it. As for Pakistan, we wanted to make sure people understood what the program stands for when they read the title. Therefore, we used the Urdu word 'Tameer' [meaning 'to construct &/or build'], which captures the essence of this program very well.
Shell Tameer provides budding young entrepreneurs access to essential business knowledge and customized support needed to transform enterprising ideas into viable and sustainable businesses. The program also addresses the challenge of youth unemployment in Pakistan and contributes to national economic growth by promoting entrepreneurship development in Pakistan. Currently, Shell Tameer's strategy aims to address key societal and business needs through enterprise development in four areas: Access to energy, technology, empowering women and sustainable social change.
Shell Tameer has been in Pakistan since 2003. What has been the progress of the program in its different avenues in Pakistan so far?
Since its inception in 2003, Shell Tameer has come a long way. The program was launched in Islamabad in 2002 after a feasibility study and was spread throughout Pakistan via its operational partnership with SMEDA and Rotaract. In the initial phase, the program focused on developing an entrepreneurial mindset through its career counseling workshops, seminars and an annual award scheme to recognize outstanding entrepreneurs from across Pakistan. The program's course material was localized by IBA and was financed by SME Bank, a public sector financial institute, with the goal to support, develop and promote Small and Medium Business Enterprises.
In 2012 Shell Tameer made a strategic shift from 'Awareness Creation' to 'Enterprise Generation'. We established funding partnerships with global donor agencies such as the British Council and CARE International providing end to end support to entrepreneurial startups from the stage of conceptual development of ideas to successful execution. Through these partnerships, 229 micro startups were created; including some quite innovative and enterprising women-led businesses, which focused on providing clean energy solar solutions to off-grid communities and women-led motorcycle oil-change shops.
In 2015, Shell Tameer partnered with prominent technical and vocational training schools like SOS Technical Training Institute and The Hunar Foundation (THF) to provide enterprise generation trainings, seed capital and post-startup support in developing market linkages to skilled startups from communities at the grassroots level.
To tap university youth interested in entrepreneurship, and also to communicate information about Shell Tameer, we launched the Tameer Information Desk for Entrepreneurs (TIDE). This is a nationwide helpdesk service offered through partner universities to promote entrepreneurship amongst students.
Through our biennial awards program, we reward and recognize innovative and impactful business ideas in each of our categories, providing them with platforms to connect with our global network of partners and access to our global top innovators competition.
Our strategy is continuously evolving to reflect the changing needs of Pakistani entrepreneurs so as to make their businesses successful and sustainable in the rapidly progressing entrepreneurial industry.
Through Shell Tameer 12,500 young people have been trained and mentored, creating and benefiting over 1000 startups and expansions. 74 young entrepreneurs have received local Shell Tameer Awards and 22 entrepreneurs won individual international trade grants and innovation awards worth $60,000 at Shell LiveWIRE global competitions.
"Out of 10 countries, Pakistan has received the highest number of awards during the 2015 and 2017 editions of Shell LiveWIRE Top Ten Innovators Awards, with five Shell Tameer alumni receiving individual grants totaling USD 40,000."
How is Shell aiding prospective entrepreneurs through its Tameer program?
Shell Tameer offers structure and consultancy that help entrepreneurs cultivate their ideas into viable business plans. This is followed by trainings and workshops that help with the development of enterprise skills essential to starting a business. Then, we mentor entrepreneurs on how to grow their business ideas and provide them with networking opportunities that can aid them in acquiring financing or finding avenues for business growth.
Some great ideas for this year that are currently in the pipeline include a program that provides motorbike trainings to women, being carried out by Madiha Hassan of Throttle Sisters, which aims at making women self-dependent with the freedom to be mobile. Another project "Thailee" (the bag), by Sidra Sikandar offers a biodegradable and environment-friendly alternative to the conventional plastic bag. Both these entrepreneurs were trained through sessions on Social Enterprise, along with a mentoring session with SMEDA (Small & Medium Enterprise Development Authority) to improve their business plans. The biennial awards competition that I mentioned, Shell Tameer Awards, is a nationwide competition held every two years to recognize young startups out there to make a difference. Besides cash awards for winners, it provides media exposure to young businesses and makes them eligible to qualify for various global trade grants and showcasing opportunities at the International LiveWIRE platform.
One of the biggest opportunities Shell Tameer provides entrepreneurs with, is a platform for exposure globally through the 'Top Ten Innovators Awards', which is an annual Shell LiveWIRE global competition to recognize the most innovative entrepreneurs. We nominate Pakistani entrepreneurs for this award based on the competitiveness and business innovation of their startups. This year, we have three talented Pakistani entrepreneurs shortlisted.
I am pleased to share that out of 10 countries, Pakistan has received the highest number of awards during the 2015 and 2017 editions of Shell LiveWIRE Top Ten Innovators Awards, with five Shell Tameer alumni receiving individual grants totaling USD 40,000. UK received the second highest number of grants i.e. four. Last year, Syed Yasir Hassan of LapPro Solutions, was the Runner-up for developing surgical training simulators for laparoscopic surgery solutions at a substantially reduced cost, which can go a long way in raising health standards and affordability in Pakistan. His LapBOX simulator provides a comparable training solution for USD 2,000 versus USD 20,000.
What is the process if anyone wants to participate in the Shell Tameer program?
Shell Tameer is an open platform that encourages young Pakistanis between 18-35 years who have an innovative business idea to take up entrepreneurship as a viable means of livelihood. There are various ways to contact us – through the Shell Tameer website, our Facebook page, or simply get in touch by emailing us at info@shelltameer.com.
Shell Tameer has partnered with a number of business schools in Pakistan. What have been the results?
We have had a very strong association with academia from the beginning as this plays a key role in the program's success. As I said earlier, Shell Tameer's partnership with IBA helped localize the international syllabus for entrepreneurship into three modules, available in English and Urdu – Bright Ideas: Understanding Enterprise, Writing Your First Business Plan, and Market Research.
With the Institute of Business Management (IoBM), we developed a training manual for TIDE, which as I mentioned, is a help desk service that engages students from across Pakistan to promote campus-based entrepreneurial activities like Business Plan competitions, Social Internship Programs, and workshops.
All in all, Shell Tameer has partnered with 14 prominent business and engineering universities, which also include the likes of LUMS, Bahria University, GIKI and NUST to deliver various Tameer workshops, seminars, and TIDE helpdesk services.
What are some unique traits of prospective Pakistani entrepreneurs?
There's no dearth of great entrepreneurial ideas from our talented youth. We have success stories even in a challenging environment without adequate formalized support, where entrepreneurs have identified gaps and created solutions.
Our Tameer Award finalists are some great examples, like Hira Batool Rizvi, founder of She'Kab. She is providing affordable, safe and reliable transportation for women while creating opportunities for drivers through a subscription-based women-only taxi service.
Another is Dr. Sara Saeed of Sehat Kahani, who is providing quality healthcare to women in remote communities through e-clinics. Sehat Kahani connects patients to an urban qualified female doctor through technology and simultaneously provides employment to female doctors who want to work from home.
The challenge for some young entrepreneurs is that there is a reluctance and fear of formal business registration. This is more of a drawback of the complex legal process and system than the willingness of the entrepreneur. We are trying to address this issue and have brought in law experts and teachers to deliver workshops to our entrepreneurs on the benefits of formal business registration and how to carry out the process.
Startup culture is on the rise globally. Do you feel that the local emerging businesses have the right approach and are headed in the right direction?
Absolutely, we see how entrepreneurship ideas and innovation itself has evolved over time. In the earlier years of the program, we were approached by more conventional business ideas like handmade soups, garments, handicrafts etc., but recently, new ventures like Capture Mobility – a startup that produces clean energy through traffic – and Capital Valley – Pakistan's first social crowdfunding platform focusing on mentoring and networking requirements of startups and nonprofits – etc. have been gaining in number. Millennials adopt new technologies faster and have ideas that directly address the needs of the future.
Hence I believe we are moving in the right direction to create a sustainable entrepreneurship ecosystem in the country. Universities are offering degrees in entrepreneurship along with incubation facilities to nurture young entrepreneurial talent. The current support mechanism is strongly focused on tech-based startups, which is a positive indicator that our youth is being prepared to meet the needs of the future. Furthermore, the government has come up with the concept of National Incubation Centers (NIC) to develop support infrastructure for enterprises across Pakistan, which is a step in the right direction.
It is said that money is not the biggest challenge in a startup; rather it's the mindset. How is Tameer addressing such challenges?
I could not agree more with the fact that money is not at all a challenge to start a business. We have case studies of Shell Tameer alumni like Shakaib Khan of SK Motor Syndicate, a Karachi based automobile solution provider who started off with an initial investment of Rs. 800. He played the intermediary between mechanics and working women and housewives, to provide services to the latter two. His business has now successfully expanded to a small-scale workshop. Another Shell Tameer entrepreneur, Ghulam Sakina from Nawabshah, started off by borrowing Rs.100, and through the right business strategy and reinvesting the earnings into her business, she transformed it into a medium-sized livestock and dairy business. What both these entrepreneurs had in common was an idea they believed in, their resilience to make it work, and the ability to reach out to the right people for guidance.
Another way Shell Tameer is helping entrepreneurs succeed is through our mentoring programs. Shell has recently launched a global mentoring platform for entrepreneurs called MicroMentor. In its pilot phase, the program offers opportunities to Shell Tameer entrepreneurs to connect with skilled global mentors for three months to learn from their expertise. These mentors are employees of Shell and have a wealth of knowledge and expertise to share. In the first batch, nine Pakistani entrepreneurs have been selected for this platform.
All in all, Shell Tameer's vision is to bring together all stakeholders to collaborate on strengthening the entrepreneurial ecosystem in Pakistan. We are in the process of increasing our partnerships with prominent incubation centers and business accelerators to do this.
Out of the different entrepreneurial ventures that become a part of Shell Tameer, how many have been able to sustain in the long run?
Shell Tameer has had some wonderful success stories in Pakistan, which have also shone in the global arena. Shell Tameer supported 74 role models through the program and each one of them has a great inspiring story.
From 2016 onwards, 86% of entrepreneurs that we assisted through Shell Tameer are still in business. These are a mix of startups and existing enterprises expanded further through our support.
Being an energy company we eagerly boost energy entrepreneurs. Muhammad Shehryar of Harness Energy is a social entrepreneur providing clean, affordable, and reliable energy solutions to households through solar lanterns and LED lights. Shehryar has collaborated with local microfinance institutes to offer his products at flexible payment terms and has so far enabled over 500 households in Punjab with alternate energy solutions. The enterprise, in the near future, aims to introduce higher wattage solar systems for households which are off the grid as well as clean cooking stoves and aspires to touch one million lives by 2020. Harness Energy was a finalist of Shell Tameer Awards 2017 and won a Let's Go Trade Grant to attend an international trade trip to China.
Another example is Sanwal Muneer, a young energy innovator, who invented a roadside wind turbine called Capture Mobility generate energy from traffic. In 2014 he received a local Tameer Award and was given the opportunity to connect with the UK Trade and Investment Board to enter the international markets. Capture Mobility was a 2015 grant winner in the Shell LiveWIRE program. The company was also named one of the top 20 global innovative businesses by Falling Walls Foundation in Berlin, which recognizes breakthroughs in science and society. Sanwal today has a business in Scotland and is an ambassador and mentor for the global Shell Make the Future campaign.
There are some startups that have grown into household names. In 2003 Shamoon Sultan of Khaadi was recognized as Tameer Entrepreneur of the Year, and in 2009 Shamoon received global recognition by entering the Shell LiveWIRE Hall of Fame. What began as a single store startup in Karachi is now one of Pakistan's iconic retail fashion names. Today, Khaadi has 43 stores at almost every notable location in Pakistan and is also the first Pakistani fashion retail brand to successfully establish a global footprint with stores in the UAE and UK.
"Recently, technology driven ventures like Capital Valley – Pakistan's first social crowdfunding platform focusing on mentoring and networking requirements of startups and nonprofits have been gaining in number."
Have Pakistani businesses made it through the Shell LiveWIRE Let's Go Trade program?
We are proud to have 12 Shell Tameer alumni as Let's Go Trade winners who have been offered grants to explore international markets in eight countries around the world.
As I mentioned earlier, Sanwal Munir of Capture Mobility was one such winner who visited China to import parts for his clean energy turbines and developed business contacts that allowed him to improve the design and quality of the product at a much lower cost. Another example is Sobhan Zaheer Butt of Sobhan Traders, who converted his pottery manufacturing unit into a successful trading business through his Let's Go Trade visit to China.
What are the further objectives and vision of Shell LiveWIRE or Tameer program in Pakistan?
Shell Tameer will continue to provide entrepreneurship guidance and facilitation to young Pakistani entrepreneurs, and is determined to build Pakistan's entrepreneurial landscape through strong and meaningful collaborations. In our 15th year in Pakistan, we firmly believe in the abilities and talent of our youth and hope that the spirit of entrepreneurship grows in the country.
According to UNDP, Pakistan's generation of young people is the highest in number in history, with about two-thirds of the total population under 30 years of age. This is a huge economic resource for Pakistan and to utilize it we need to train them to develop sustainable businesses and employment opportunities. Shell Tameer aims to help them enter an entrepreneurial mindset where they can create employment instead of seeking it.