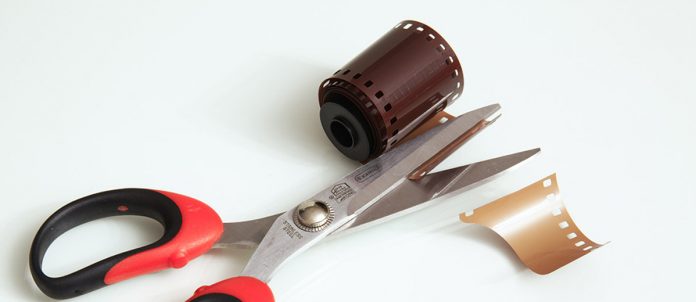 Mr. Zulfiqar Ramzi, Honorary Chairperson of Sindh Censor Board discusses art films, banned movies and why the Censor Board should be called the Certification Board. 
Synergyzer: Tell us about yourself and your professional background.
Mr. Zulfiqar Ramzi: My family owned Star cinema and Naseem cinema in Karachi. We have been in movie production, distribution and cinema business in both East and West Pakistan, my father being a part of this since he was 19 years of age, before the family migrated to Pakistan, so my background is nested in the cinema industry.
Although we sold these cinemas since the film exhibition business was becoming extinct in Pakistan, but the cinema and film industry continues to be my expertise nevertheless. Due to this, I was appointed the Honorary Chairman of the Sindh Film Censor Board after the 18th amendment.
Synergyzer: Please tell us about the Sindh Film Censor Board.
Mr. Ramzi: After the 18th amendment was passed in 2010, a number of ministries, including the Ministry of Culture, under which the Central Film Censor Board operated, got its powers delegated to the provincial level.
In May 2013, under the Sindh Motion Pictures Act, 2011, the Sindh Board of Film Censors, Karachi was formed, which now examines the movies. The board consists of 16 members who include four officials government officials, like the Secretary of Culture, Secretary of Information, Secretary of Censor Board and an ISPR representative; the rest are people from the private sector like distributors, intellectuals like Saeed Shirazi whose expertise is advertising, Zeba Bakhtiar and Sania Saeed; who are experienced actors and directors.
We do face glitches due to inactive members in our board, yet a structured procedure is still under development under which the government can nominate interested and eligible candidates.
Synergyzer: What are the eligibility criteria to qualify as a board member?
Mr. Ramzi: The board chooses individuals with a background in films, also intellectuals who are film enthusiasts; they can be authors, writers, columnists, people from TV, or actors. The members are a blend of those who understand art and have a grasp over its techniques and ethics.
Synergyzer: In your opinion, do we need a central board set up or a provincial board system is sufficient enough to act as censor board for the rest of the country?
Mr. Ramzi: Since the government decided to devolve the powers of the Central Board of Film Censors' to the provincial level, and the Sindh and Punjab Censor Boards have started functioning, I believe it will be a futile overhead for the government to continue with a Film Censor Board at the central level. With more than one board at work in different provinces, the film certification process is going to get sped up and available to be screened on time, which will be beneficial to the distributors and the cinema owners. Also, films certified by the Censor Board of one province should be legible to screen across the country, again saving time and money, especially for the distributors.
Synergyzer: What are the guidelines that the provincial board follows for the procedure of censorship?
Mr. Ramzi: The current guidelines fundamentally state that any kind of nudity won't be allowed, the content of the film can't be hostile towards Islam or any other religion, it should not celebrate wrongdoing like glorifying crime, and shouldn't have themes or dialogues derogatory to the nations. Also, films should not be alienating of societal elements, rather showing different perspectives. For instance Shoaib Mansoor's Bol projected a fanatic moulvi, but it also made it clear that not all moulvis are fanatics.
These are very broad guidelines that need to be changed and need to be defined further now, since the entertainment landscape has totally changed. Yet, it is the job of the film certification authority or censor board, in our case, to make sure that we follow certain ethical and moral premises when we censor a movie and give the public worthwhile content. However, since we are dealing with works of art; the aesthetics, themes of films and the messages they are conveying are important considerations to highlight various perspectives.
Synergyzer: When were these guidelines made and implemented in Pakistan?
Mr. Ramzi: These guidelines were drafted in 1979 and put into effect in 1980 under the Motion Picture Guidance, when the Pakistani media was not as liberal, with the state owned PTV present as the only TV channel.
Synergyzer: Are there any new guidelines being set up?
Mr. Ramzi: Not yet, but it will happen eventually, since now the government is in force. Actually, the whole film censorship framework needs to be reexamined with new guidelines being drafted and implemented with specific rules and definitions. Also, if the government sees fit, it may appoint new board members.
Synergyzer: How will the new censorship guidelines be drafted and implemented?
Mr. Ramzi: The guidelines will be drafted by nominated board members. Opinions and help will be taken from people working with international film industries as well because with cinema emerging again in Pakistan, I think we can compete commercially with Hollywood or Bollywood.
The revised rules will then be put forward to the government and will be debated in the federal cabinet. Those politicians who are well-versed in the rules and articles for entertainment media will give their comments and suggestions on the cabinet floor. Once these suggestions are incorporated, the cultural ministry will scrutinize the draft, and then hand it over to the higher authorities for approval.
Synergyzer: What is the procedure of scrutinizing a movie?
Mr. Ramzi: After any film is imported by a distributor, it gets registered with the censor board for scrutiny. The distributor organizes a screening for the censor board.
We see the film and scrutinize which parts ought to be cut. For a film to pass scrutiny, it's important that the subject of the motion picture should not be glorifying corruption or excessively politicized, the substance of the film should not be against or stereotyping any religion or promoting contempt towards any specific religious faction or fraction of society. Also, since we don't have a rating system present at most of our cinemas at the moment, we make sure that the film is watchable by the entire family and does not contain foul language or immoral content.
Usually, the objectionable parts of the movie are cut, yet in certain circumstances, when there is too much objectionable material in any movie, the censor board decides to ban it altogether. For instance, the Imran Hashmi movie, Lootera, had too much foul language and cutting it would not have left any content to watch so it was banned altogether by the Punjab Censor Board.
Synergyzer: Why do distributors opt for importing movies that have the obvious possibility of not being approved by the censor board, Lootera, for instance?
Mr. Ramzi: Let me explain it with the help of an example related to Indian movies. If a distributor from Pakistan is buying a multi-starrer big budget movie that has an obvious chance of success, the producer also sells him two or three low budget movies as a package deal. The distributor has to accept these as he does not want to lose the big budget movie, which will earn him major profits. Due to this, we get to know of movies coming in yet not clearing the censor scissors and distributors importing movies that may not have cleared scrutiny in the first place.
Usually, low budget movies earn small scale profits, too, if screened so it's not a loss proposition altogether. Yet, if the censor board bans the movie and the distributor as well as exhibitor feel that the movie will not be viable commercially, they do not put across a second requisition to the censor board asking for those movies to be cleared for screening.
Synergyzer: What changes are necessary to be brought about in Pakistan's censor board?
Mr. Ramzi: Firstly, the censor board ought to be called the Board for Film Certification. The word 'censor' has a negative connotation to it; conveying that we simply ban or cut scenes from motion picture, while we are essentially certifying films so that they follow certain ethical and moral guidelines.
Secondly, and most importantly, we need to develop a proper film certification code; elaborate the guidelines and add specific details to the already existing draft.
Thirdly, it is important that a rating framework is introduced in Pakistan for all movies being certified. Internationally, the most used film rating system is by the Motion Picture Association of America (MPAA) with the G (General), PG (Parenting Guidance), R (Restricted) etc. The new digital cinemas, cine- and multi-plexes in our country have enforced this rating system for the movies they are showing but it needs to be brought about in all cinemas since we have mature as well as younger age audience and different films should be available for viewing for different audiences. For instance, if a film is rated NC-17, the film should be screened but only those above 17 years of age should be admitted to watch it.
Fourthly, administrative issues like providing adequate premises, equipment and screening rooms need to be addressed. Currently, distributors order screening sessions with exhibitors which is a time and resource constraint for all involved.
Synergyzer: What are your comments on the current state of our film industry and how can it become viable in the coming years?
Mr. Ramzi: I do believe that our industry is on the right track. With the development of cineplexes and multiplexes, the industry is now catering to a more mature cinema audience who demand a good cinematic experience in terms of story line and production values, amongst other things. These audiences have made movies like Chambeli and Mein Hoon Shahid Afridi running successes, highlighting the potential for new genres.
For the next couple of years, our filmmakers need to make movies that can be viable business propositions. Being able to compete with Hollywood or Bollywood commercial cinema is out of question at the moment since that requires major investment. In our current scenario, we have to make movies that are acceptable internationally, and over time, establish Pakistan's niche, as well as be able to bring in investors. Good storylines, attention to technical details and production values are necessary aspects here.
Also, we need film schools to train our technical as well as creative talent so that we can churn out movies that create impact.
Most importantly, we need constructive criticism from people from different walks of life so that our films and filmmakers can gain and learn. Harsh criticism will not help the industry grow, rather create gaps. On the other hand, our filmmakers also need to analyze and realize their areas of improvement, and work accordingly on future ventures.
Synergyzer: Movies like Bol and Khuda Ke Liye delivered quite well, while certain others failed to deliver as much. What, in your opinion, were the reasons?
Mr. Ramzi: Bol and Khuda Ke Liye were Shoaib Mansoor's productions, with big budgets and a stellar cast, with actors like Shan, Iman Ali and Umaima Abbasi. The greatest drawback with lower budget movies is the lack of a star cast, even though they may have good production design and values with good cinematography. Sometimes these movies are rushed into releasing to cash in on a particular season, Chambaili for instance.
Synergyzer: Iran's art films seem to have made a niche for themselves internationally. Do you think they are a good business proposition?
Mr. Ramzi: We often confuse commercial films and art films. Even though art films get critical acclaim, they do not generate profits usually that can be invested back into the industry for producing further films.
Also, how easy is it for us, as well as for our mass market to watch such movies for two long hours sitting at one place in cinema theatres? Irani cinema may have produced sophisticated and mature movies that got internationally acclaimed, but what we need within our cinema industry is to produce commercial hits that are money generating ventures to re-establish our industry. Art movies should be a distant proposition at the moment, when the commercial viability does not remain a key concern for our filmmakers.