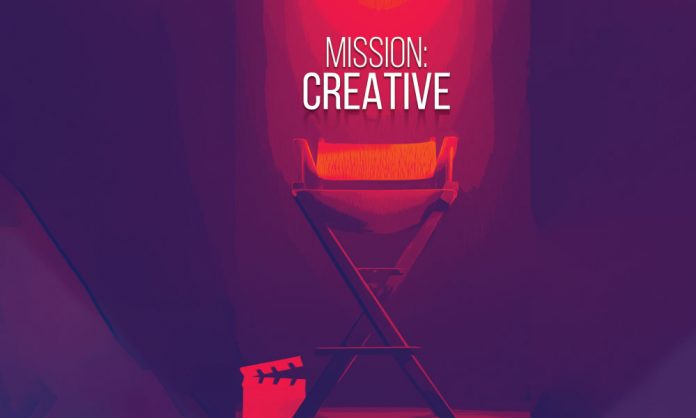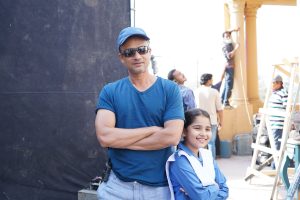 In 2014, Kenwood Khush Raho series of TV commercials hit the airwaves, leaving a distinct mark on the industry. This was first-of-its-kind advertising by Syed Zaheeruddin Ahmed, Founder – iDcreations, but definitely not his last.
The concept writer cum director continued with the Homage Digital Inverter campaign, the Osaka Batteries Tabdeeli series, the Kingtox Dimagh ka Keera commercial, more of the Kenwood Khush Raho campaign featuring Nawazuddin Siddiqui, the Amreli Steels Aap Ki Tarha Solid commercial featuring Shabbir Jan, and recently partnered with Unilever on the Domex Mehfooz School Befikar Bachpan campaign with the Sindh Government.
Excerpts from a very interesting chat, in which he talks about why creativity took a downturn in Pakistan and how he continues to make his signature style stand out.
Synergyzer: What is your opinion on creativity – or the lack of it – in advertising in Pakistan?
Zaheeruddin: Let me ask you this; where do you see creativity in our country, let alone advertising? Advertising is just a small reflection of our society. We have a very non-creative education system; do you remember any one interesting creative activity except drawing that you did at school? Our society does not encourage critical thinking and questioning and we have gotten even more unimaginative and reactionary in the last four decades.
Are there any inventions we have added to the universal portfolio? Look at our product design; before the internet invaded our lifestyles, our dining tables and chairs have had the same design for decades.
Apart from some local modern fusion music courtesy Rohail Hayat, most of our pop music melodies are blatant rip offs, which we came to know much later after they were released, thanks again to the internet. Look at the lyrics, 'mujhe pyar ho gya', 'kho gaye kahan', 'tum yaad aatey ho'…the same words are used repetitively. Where is the thought that has the potential to inspire, the thought that uses creative modern yet simple words? Do we have any music bands with some philosophy as we see in the west?
Let me tell you another interesting thing. When there is snowfall in Muree, you must have read a sentence in our news feeds, "Malka-e-kohsar Muree nay baraf ki chadar ordh li". This sentence remains unchanged since my childhood like so many other sentences. And what does this tell us? That we are not able to craft new expressions. So why worry about advertising alone?
Yes, we do see creativity in memes that make rounds on social media. Today's modern day netizens are creative and quick at the same time, and because of them we see some creativity in pockets, but when we institutionalize it or look at the complete picture so to speak, the sum total of that creativity is below average.
Synergyzer:Yet our literature and drama from the 70's and 80's was remarkable and it used to be praised and taught across borders. In fact, we were known as a creative nation.
Zaheeruddin: Yes, we were, once upon a time. You see, the creativity of a nation is always connected to its socio-political scenario. Let me elaborate. After the Second World War, seeing the consequences of hate the world became a different place. This allowed for creativity to transpire and that era is considered to be one of the golden eras for creativity. This was going on well till the end of the Cold War, and that hit us badly.
You will be astonished to see the pre-80's literature, fashion, film, theatre and advertising. Even the famous dramas written during the 80's were by that particular generation of writers who were brought up and had seen that time where creativity was flourishing.
Post-1980's, we experienced Islamization and a very limited state-owned narrative. How can you expect a nation to be creative after limiting their exposure for over at least two decades? Then we suddenly opened up in the name of 'Enlightened Moderation', but the impact was obviously entrenched in our mindsets and it created a social and cultural confusion of identity.
Another reason that I see is how the control has shifted. Earlier, the creative forces reigned. In film, drama and advertising; the creatives had the power and were leading the way. For instance, the writers and directors at PTV were the ones who would present the idea to the management; and marketing would come later. Now, marketers have got all the control and that has changed the approach: A marketer would always play it safe and give people what they want to watch, whereas a creative would always tell people what they should watch. A marketer's approach would hardly leave any room for experimentation, and due to repetition for the sake of playing it safe, the intellect of the content slowly declines, which we are currently witnessing.
Synergyzer: Coming to advertising, what problems do you see with how agencies are currently structured and the relationship between agencies and clients?Zaheeruddin: The same equation applies here; who is in command and in the driving seat.
I have worked with Indian advertising agencies, and it is the Creative Director who makes the call as the prime custodian of the brand. They are now educated to listen to the Creative Director. The commercial director – who directs the ad campaign – is just a tool of the creative director as well as the concepts team because they are the ones to build brands. The ad director is just an executor. In Mumbai alone you can find more than 300 commercial directors, but it would be hard to find more than 15 seasoned creative directors.
Unfortunately I do not see that creative command here in Pakistan albeit a few exceptions. I have seen clients listening more to a commercial director than the creative team. I strongly feel that everyone is responsible for this situation; brand teams, ad agencies even creatives themselves. We have never worked on building that creative strength. There once used to be a key position titled 'Concept Writer' in every advertising agency, which was gradually replaced by 'Urdu Copy Writer' and 'Creative Manager'. The storyteller has gone missing from the scene.
"Our local advertisers need to realize that except for a couple of ads, no Indian director or creative agency has been able to do wonders for the Pakistani market."
Coming to the second part, the relationship: Coming up with creative strategies, a big idea and witty stories is a highly specialized job. It's similar to that of an investment banker and an experienced architect. You don't tell them their job. Unfortunately when it comes to creativity and cricket, everyone is an expert. In our market, the overall understanding of the creative work is very weak. It's not just about hiring a celebrity we like or creating a dance number or cracking a joke. It's about building a brand.
The problem with this retainer model is that it's like a salary that the client pays their agency and with our colonial mindsets, we are not groomed to listen to a subordinate. The clients dictate and this equation of power creates inconsistent creative strategies, average creative options and 'in the box' safe and sound ideas, which they consider out of the box.
Synergyzer: We have seen that in the last seven years you have done some very creative campaigns as a concept writer and director, focusing more on the idea and story versus the execution. How did you manage to pull that off, if the situation on the ground is not that supportive?
Zaheeruddin: Only because I could afford it; I could afford to say NO, I could afford to hold an idea for years. Let me elaborate.
When I started my career as a commercial director, I was open to all kinds of work. I used to get scripts, I would add value to them if required and I used to shoot them. Direction is different; it's not the core, it's not about creating something from scratch.
Yet as a creative, I had an uncompromising attitude and my direction was affording that attitude. The director in me was running my home, paying the bills and letting my younger writer brother achieve his dreams.
It all started with a 'good' client i.e. Kenwood. Imran Ghani, then CEO of R&I Electric/Kenwood Pakistan, had that understanding and was the one who gave creative freedom. He dared to experiment with brand-less human stories and it worked. Even after he left the company, the current management continued with that creative approach and hence the results. After that successful campaign, I realized that this cannot be done unless the client has a creative understanding and I stopped approaching clients for creative. I believe if the person on the other end understands the work and needs it, chances are they will come to you and give you the due respect. It's not about the creative idea only; it takes a daring marketer who believes in that creative idea.
The process was a slow one. It took me a long time to build my portfolio as a concept writer and commercial director, but it was not possible without that practice.
Kenwood, Osaka's dhak dhak dhakka campaign, Homage, Kingtox, Amreeli Steels and the recent campaign for Domex not only set new creative benchmarks, but shifted the balance of power to the creative and strategy side. I don't call them my client. This is my fan club. They love listening to my stories, trust me and allow me to execute them. That is the reason I am not worn out, even after twenty years in advertising and fourteen years in direction I enjoy everything I do.
Synergyzer: How effective are these creative campaigns are when it comes to sales? A number of professionals in our industry are of the opinion that these creative ads don't work in our market. What do you say about that?
Zaheeruddin:  I have heard these comments, yes. This happens when the brand-connect to the story is weak. If it connects smoothly and logically then people cannot ignore the brand. See, this is advertising and it's not worthy if it does not sell and the best sale is made in minimum possible cost. A good creative idea is a strong bow that gives you a long shot; and saves your money on production and media in the process.
Kenwood was the last entrant in home appliances and was able to generate TOM – top of mind – recall in comparatively very low cost. The brand had a very low media budget when it launched. Yet to have Nawazuddin Siddiqui feature in their campaign the Kenwood team increased their budgets after 3 years. This is only possible when a brand is managing sales well.
Similarly, Homage gained 70% market share during the 2013 to 2016 power crisis in the country and the commercial I shot for them was probably the simplest shoot I had ever done. It was a single shot ad in which a girl was crying over an overcharged mobile phone.
In terms of sales, Kingtox was contending with counterfeit products in the market. Hence the Dimagh ka Keera campaign came about. It was on digital only for the longest time in its initial phases before being aired on TV, yet I have not met anyone who has not watched that ad.Moreover we created the Aap ki tarha solid platform for Amreli Steels with the first campaign featuring Shabbir Jan. The brand now has a very solid platform and brand equity to build upon.
Advertising is art. Advertising is science. One must know how to create a perfect balance and the right formula. That's why I said it's an expert's job.
"We do see creativity in memes that make rounds on social media. Today's modern day netizens are creative and quick at the same time. Because of them we see some creativity in pockets, but when we institutionalize it or look at the complete picture so to speak, the sum total of that creativity is below average."
Synergyzer: You have a signature style as writer and director. Don't you think it may get monotonous at some point?
Zaheeruddin: (Laughs). I strongly and completely disagree to that. These days my biggest challenge is to break that perception. I believe in the power of an idea. There are millions of execution styles one can opt for. I am curious. I love to explore and to experiment. I did the biggest Chroma shoot 13 years back, 'Laal hai to Tapal hai'. Recently I shot the Kenwood Refrigerator commercial on Bolt, taking it several notch above by adding the human-element to it i.e. a number of live-action sequences, something that has not been done before with Bolt. All the shots were designed by my team, and we did not use any references, rather we made proper animatics before shooting. I really enjoyed that shoot. Master Tiles had a different flavor.
The only consistent element in my work is the 'uniqueness of the idea'. Even when I am doing narratives, I keep changing flavors. The problem with our market is that people love to 'tag' people and put them in boxes, according to their perception. Also, people remember and enjoy stories, which is another reason that my name has become strongly synonymous with my kind of narrative style.
Whereas, most other people in our industry only work with tragedy in terms of narratives, where tear-jerking moments are a must. Sometimes I feel that is the only emotion left here. My work, on the other hand, is the opposite of tragedies, and you will hardly find any serious situations because I do not find the need to be tragic to move my audience.
When a client comes to me with a reference of my previous work, I tell them that has been done and now we can do something better.
Synergyzer: Pakistani clients are getting a lot of commercial shoots as well as creative work done through Indian directors and creative agencies. While you have done a number of phenomenal creative ads which went viral, you do not get as much as the Indians from our local advertisers. What is your take on this?
Zaheeruddin: Because they think that Indian creative agencies are in fact more creative, which is also true in a way. Yet what our local advertisers need to realize is that except for a couple of ads, no Indian director or creative agency has been able to do wonders for the Pakistani market.
As far as I am concerned, I have done a lot of creative and commercial directorial work and at least 60% to 70% of that work has been labeled as creative and viral content in Pakistan.
This tilt of the market is more psychological. Even if I jump off a cliff to prove that, I won't be sufficient.
"We never worked on building creative strength. There once used to be a key position titled 'Concept Writer' in every advertising agency, which was gradually replaced by 'Urdu Copy Writer' and 'Creative Manager'. The storyteller has gone missing from the scene."
What are your future plans? Where do you see yourself going from here?
Zaheeruddin: Long formats. I am planning features and TV shows. Good content and OTT is the future. Cinema is getting realistic all over the world. Right now is the time to do some good storytelling. Good content is rare; even India is not producing the amount of great content in proportion to the size of their entertainment industry. We have the opportunity to entertain a huge audience.
Stay tuned to Synergyzer!