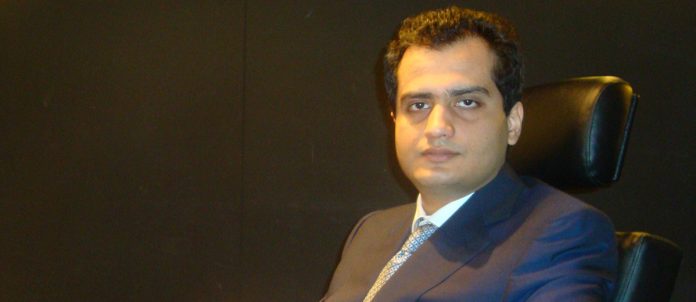 Zeeshan Akhtar, CEO & Chairman – Qmobile, talks about how QMobile has become a mass cellular phone brand in such a short while in Pakistan.
Synergyzer: Tell us about yourself.
Zeeshan Akhtar: After completing my education from the USA in 2003, I came back to Pakistan to further my career. I was affiliated with the distribution of foreign brands like LG and Samsung that provided me with opportunities to realize my own understanding of the Pakistani market. I learnt how to get brands to achieve major market share. Hence, QMobile was born.
Synergyzer: What are smartphone user trends in Pakistan?
Zeeshan: Smartphone user trends in Pakistan defy all research findings and surveys since the value benefit that Pakistani users demand is phenomenal. I strongly believe that smartphones will replace normal feature phones soon and after the launch of 3G services, the true potential of these phones will be unleashed.
Synergyzer: What are the statistics about cell phone & smartphone users in Pakistan?
Zeeshan: According to Business Recorder, smartphone usage has jumped 79% in the past year, internationally, and around 450 million smart phones are expected to ship worldwide this year. The number of smartphone users in Pakistan, according to an estimate given in Business Recorder, is around five to six million smartphone users. A rather bullish estimate by Ericsson Pakistan anticipates around 50 million smartphone users to be in Pakistan by 2016, which will account for 70 percent of operator revenues.
Synergyzer: What is it that differs QMobile from its competition?
Zeeshan: I believe it is our responsiveness towards market and customer demands. QMobile has always been able to come up with an answer for advanced technological mobile phone needs of Pakistani market. Moreover, our sourcing and inventory management model empowers the brand to be competitive in price as compared to its competition.
Synergyzer: What technological innovations has QMobile incorporated that makes it stand above the rest?
Zeeshan: A combination of features spread over different price segments especially designed for the Pakistani market gives our products a competitive technological edge over others. Our brand's motto is to upgrade the lifestyle of our masses by providing cutting edge technology in a price which is affordable to them. More than 70% of Pakistan's mobile phone market is under the Rs. 7,000 price segment, and we have tried to provide a number of features in as many mobile phones as possible catering to this bracket.
For instance, the QMobile Smart Phone Series Noir and Bolt have gained massive response from our consumer and the usage of smartphones is increasing day by day.
Synergyzer: How do you determine your pricing?
Zeeshan: A combination of features of a phone versus its target market defines the price of a certain mobile phone since Pakistan is a low-end market and price plays a crucial factor in the success of any model we launch. While launching any model, we keenly observe and analyze the type of customer segment and what would be an affordable price for them.
Synergyzer: What are the customer satisfaction strategies adopted by the brand?
Zeeshan: Customer satisfaction is no strategy, rather at QMobile, this is a part of our belief. Only satisfied customers can help us remain undisputed market leaders. The 'Q' in QMobile stands for quality: We have more than 25 state of the art customer care centers available all across Pakistan and more than 300 collection points just to facilitate our customers. We believe that actual sales are when customers are satisfied with the product and for that, a-state-of-the-art after-sales service mechanism is in place.
Synergyzer: What are some of the brilliant marketing strategies adopted by the brand?
Zeeshan: Marketing is just one significant part of the ecosystem we have developed in our organization. The role of marketing is to create awareness in a simple communicative format for our consumers and potential customers. In a very short span of time we have created many memorable campaigns, for low-end price segments to high-end price segments, like the Noir Smartphone Series campaign. The use of celebrity endorsement has added substantial value to our claims giving us value through this campaign.
But as I said that marketing is one part of the eco system, the other strategies which are in line with marketing to give proper support to our claim include technologically advanced mobile sets with excellent service, customer care, and attractive prices that are comparable to world renowned foreign brands.
Synergyzer: What are the advertising strategies that the brand is currently utilizing?
Zeeshan: Advertising strategy differs from model to model. Yet, we mostly use TV, print and o