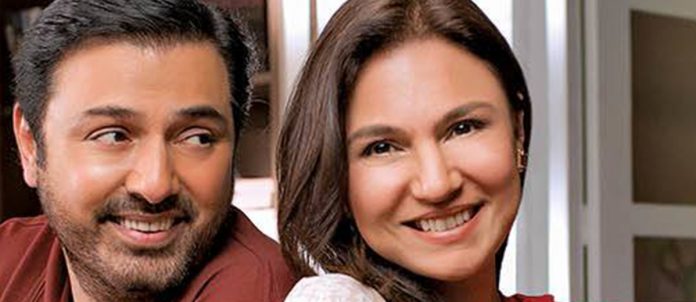 Befikr Mustaqbil
BEFIKR MUSTAQBIL WITH JUBILEE LIFE INSURANCE
The current law and order situation has greatly stressed upon the need of safety and security in the country and has thus made potential consumers realize the importance of purchasing an insurance policy which they were previously reluctant for. However, the habit of procrastination at the national level serves as a hindrance which Jubilee Life Insurance has capitalized upon while launching an extensive marketing campaign with the big idea, 'Stop the Delay. Get Insurance Today.' Connecting with the same insight, it has a strong message in a light tone highlighting the need of insurance and how it can protect one's family.
This tagline was coined by Lowe & Rauf after extensive research to understand consumer buying behavior towards insurance leading to a purchase decision. Although potential consumers are in their consideration phase regarding the importance of insurance policies for safeguarding their financial future, they lack timely decision making.
The campaign conveys a strong message through a soft sell approach considering that insurance is gaining momentum because it's becoming more of a need than a matter of choice. Holistically speaking, this entire category is in it's growth phase where there needs to be more awareness based campaigns so that consumers can be educated about the need and benefits of insurance and it's long term outcome.
The message, 'Do not delay' in the present campaign is a sequel of the previous campaign that focused on the element of 'uncertainty' while this one is playing a reminder function through persuasive advertising. Therefore, the previous strategy was based on informative advertising and awareness building where the target audience was educated about insurance and now they are being reminded about its ultimate importance by seeding the thought, 'Befikr mustaqbil kay liya sirf Jubilee Insurance.'  The aim is to encourage consumers for category use and make them aware about Jubilee Life Insurance through the concept of proactive planning about their and their family's secure future. Eventually, it's about awareness building for the remaining untapped market and persuading them.
The strategy throughout has been constant be it PR, advertising or marketing strategy with awareness building as a primary goal to clear misconceptions associated with insurance in Pakistan. However, the digital strategy is somewhat different where a relatively younger audience is targeted regarding the importance of reducing uncertainty as they will be future consumers themselves.
Converge happens to be the digital agency while Asiatic Public Relations (APR) is Jubilee's PR agency. The campaign was integrated across all media platforms ranging from TV, print, radio, OOH, and digital which was based on social media and web advertising. An engaging content driven campaign was simultaneously launched on all digital platforms such as Facebook, Twitter and Instagram. Also, procrastination based ads were integrated on key websites with prominent landing pages. The objective was to have a fully integrated campaign and get more web hits especially with respect to the digital arena. Moreover, in order to reach the masses, creatives were designed in different provincial languages to attain maximum market penetration.
Jubilee's campaign is also an outcome of different adaptations such as the T-20 World Cup which was a great time to capitalize to get the highest number of eyeballs. It's later transition into conventional channels including regional ones through cable TV ensured market development towards rural areas. Likewise, this orthodox category was also modernized by using brand integration in the campaign where Fawad Alam was introduced through social media to highlight the importance of life insurance.
Specifically talking about the TVC's, the storyboard was developed showcasing a carefree husband and a responsible wife. One fine day he surprises her by buying an insurance policy in order to secure their financial future. The advertisement featured renowned Pakistani actors, Aiza Khan and Sami Khan.
Having a broad spectrum of target audience comprising of 80% males and 20% females ranging from 25 to 55 years from semi urban and urban areas of Central Punjab and Sindh, has been Jubilee Life Insurance's focus. These include people belonging to a wide scope of socio-economic classes (SEC), namely, A, B, and C where consumers could have various preferences such as, simply saving money for a better financial future, a better living post retirement, quality education for children or their marriage. So the needs could be endless which Jubilee's portfolio could help fulfill.
Psychographics play a major role in a purchase decision for insurance. For example, people from urban centres tend to be very analytical and seek in-depth information regarding the offerings of the financial products while those from semi urban areas or Central Punjab base their final decision after consultation with elders or opinion leaders and influencers. This segment also has a greater purchasing power and rely more on what the said influencers suggest which includes family, friends, and professionals from financial institutes.
Jubilee Insurance enjoys a market leadership position in the private sector insurance industry.
For over 75 years, the company has built a rich global heritage of enriching lives by offering insurance solutions that make life carefree and rewarding. The corporate brand portfolio includes solutions catering to different lifestyles such as Education Plans, Marriage Plans, Retirement Plans, Plans for Women, Saving & Protection Plans and Rural Plans.
Though the campaign received publicity resulting in great ad recall due to concept simplicity, much needs to be done to eradicate the attitude of 'procrastination' from our nation. With a positive perceived positioning the brand image has become stronger post campaign.