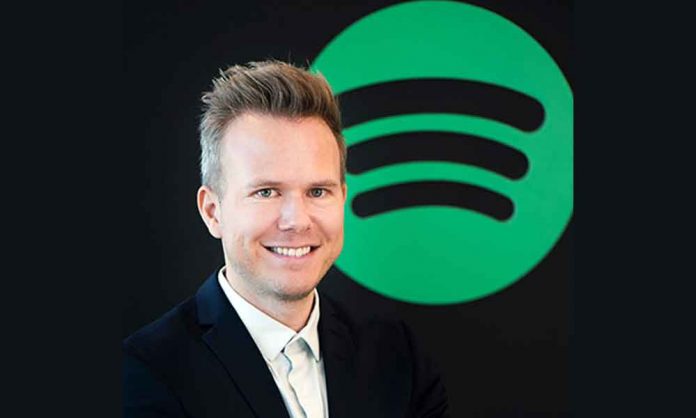 SANNA MALIK: What is Spotify's business model for a price-sensitive market like Pakistan?
CLAUDIUS BOLLER: Looking at our structure, our Freemium model enables us to create value propositions at different stages in the user lifecycle. First, we introduced our free service to listeners in Pakistan and later, we layered the various subscription offerings on top of it. Users can subscribe to premium membership by linking their debit or credit cards to their accounts. Alternatively, we also provide the option to pay-by-mobile through exclusive local direct carrier billing partnerships with Jazz, Telenor, Zong and Ufone.
Once a user signs up, personalization begins on our platform. We ensure that our users get access to our service from any device they use throughout the day, which also increases engagement and retention. This leads to growth in our advertising business as well as higher average revenue per user. With the increase in engagement, we can increase subscription growth, whether it's a free user who moves to our Individual Premium plan or Student plan or a Premium user who upgrades to Family and Duo plan. We also have Premium Mini in Pakistan, where users can pay upfront one with no auto-renewal.
This is how we increase our monetization and subscriber base over the different lifecycles of our listeners in the markets we operate in. With this risk-free approach for our users in Pakistan, Spotify creates a funnel toward setting up a subscriber base that will continue.
SANNA MALIK: For Pakistani customers, Spotify has fixed the price for an individual package at Rs. 299 for its premium version. How did you decide on this price?
CLAUDIUS BOLLER: We adapt our pricing to each market of operation. Before we launch, we do our due diligence to understand the habits, culture and ecosystem of any market we are about to enter. As a result, our prices align with local prices and expectations, and are optimized to grow the monetization for artists.
SANNA MALIK: What is Spotify's USP?
CLAUDIUS BOLLER: We are building a platform that has all the ingredients to be one of the most innovative and creative platforms in the world. Spotify is built on three essential foundations that continue to differentiate us and drive our long-term strategy. We create a unique and exclusive listening experience for every user through personalization. With the advent of technology and constant innovation, we have developed some powerful recommendation algorithms in the world of audio, all working towards one simple yet hard thing – delivering listeners the right music at the right time. We like to say there are 422 million different versions of Spotify – every listener gets their own experience.
Our second differentiator is ubiquity. Our goal has always been to make Spotify available to everyone on any device. In the last four years, we have grown from a few hundred partners to over 2,000 with integrations spanning everything from wearables such as watches to cars and kitchen appliances. With 28% of all new registrations from these partners (up from 14% in 2018), ubiquity is a key driver of new users to our platform.
Lastly, our free, ad-supported tier combined with our premium subscription tier makes us stand out in the eyes of our listeners. By allowing listeners free access, Spotify builds a funnel towards establishing a large and growing subscriber base. We have been able to expand into new markets because of our low price of entry; over a span of four years, we have gone from 65 markets to 183.
SANNA MALIK: Spotify's Monthly Active Users grew by 19% to 433 million across the world according to the Spotify Second Quarter 2022 Earnings Report. How did that impact earnings?
CLAUDIUS BOLLER: We are incredibly pleased with our performance in the first quarter of 2022. Our business exhibited strength and resiliency. Nearly all of our key metrics surpassed guidance, led by MAU and Subscriber outperformance and healthy revenue growth. Our revenues depict that we are deeply connecting with our listeners and achieving the objectives we've set for ourselves. For Q2 2022, our revenues grew by 23% year on year, amounting to €2.9 billion. Looking at the breakdown, premium subscription revenue increased by 22% from the previous year, with the total amount being €2.5 billion, while advertising-supported earnings stood at €360 million after growing 31% year on year.
SANNA MALIK: Tell us about Spotify Charts and based on what metrics do these charts get populated on Spotify Charts?
CLAUDIUS BOLLER: Spotify Charts is a distinctive offering that is powered by listeners themselves. It is a symbolization of the love and attention that fans pay to their favourite artists, serving as a medium to highlight how they connect with the music they love. As the music industry, especially in Pakistan diversifies, Spotify Charts aims to become an opportunity to celebrate melodies and artists touching the hearts of Pakistani fans. We generate the chart stream numbers using a formula that protects our charts' integrity and ensures all users' voices are reflected. This means that not every stream on Spotify is eligible for Charts. Depending on streaming behaviour, some songs may have few chart-eligible streams than others.
SANNA MALIK: What are SoundTrap, SoundBetter and Spotify for Artists services?
CLAUDIUS BOLLER: SoundTrap is one of our premium services that offers capabilities of a full professional recording studio in the cloud, giving artists a powerful way to collaborate. If you are a songwriter in Pakistan, you can lay the groundwork for a track and kick it over to a producer in Japan and finish it in real-time with SoundTrap capabilities. SoundBetter is a place for networking, where musicians, sound engineers and songwriters can come together for interactive collaborations and generate potential melodic masterpieces.
Spotify for Artists allows artists to manage their profile and get profound insights about their music and audience data, pitch new music to playlists and highlight key songs, concerts and playlists with Artist Pick. In addition to this, we have our Artist and Label Partnership team hosting several masterclasses explaining to artists how they can use this powerful tool to understand their fans better and have a successful career in music.
SANNA MALIK: How are these masterclasses conducted?
CLAUDIUS BOLLER: We host virtual and in-person masterclasses for artists. Masterclass events take creators through our artist tools and features to help them learn more about Spotify for Artists. In addition, we also answer any questions artists may have about Spotify and use the opportunity to showcase success stories from other markets that may inspire them in Pakistan.
SANNA MALIK: Pakistan's music industry has always been in a questionable state, with musicians hardly ever able to make music their bread and butter in Pakistan (unless they achieve global fame). Does Spotify aim to address that in any way? How?
CLAUDIUS BOLLER: We believe in nurturing artists globally, and in every market where we are live. In 2021, recorded streaming revenue alone (across all services) was higher than the entire industry's revenue from all forms of recorded music for each year (2009 through 2016). When the music business hit its low point in 2014, it generated $14.2 billion from all parts of the recorded industry (streaming, physical sales, sync, downloads, performance rights). In 2021, recorded streaming revenue alone exceeded $16.9 billion — with Spotify paving the way.
We paid music rights holders more money than ever in 2021: $7+ billion, up from $5+ billion in 2020. That's more than double of what we paid out in 2017 ($3.3 billion) and represents a big part of the $30 billion we've paid to rights holders since our founding. Even adjusting for inflation, that $7 billion total is the largest sum paid by one retailer to the music industry in one year in history — including any single retailer at the height of the CD or digital download era. These figures depict an evolving industry where our platform plays a leading role in allowing artists to live off their art sustainably.
Our music teams' strategies ladder up to two primary goals: making a unique and superior music experience for fans and creating a more open and valuable ecosystem for artists. Artists trust us and want to work with us because we help and take an active role in achieving their dreams and partner with them on thinking outside the box, working together to help them succeed through programs like Fresh Finds Pakistan and Equal Pakistan. We are unlocking the ability of any Pakistani artist to connect with listeners everywhere. Today, we have 422 million users worldwide, and the opportunities for Pakistani artists are tremendous. Furthermore, we provide a unique set of free resources that enable artists to get their music to right fans at every stage of their careers. And we're also building solutions for artists and fans while growing new profit lines for artists and Spotify.
SANNA MALIK: What are Spotify's plans ahead for the Pakistani market?
CLAUDIUS BOLLER: Our focus is to continue building our platform and make it a place that fosters innovation for both creators and listeners. Spotify is the world's most popular audio platform and our goal is to continue leading the music revolution through the best in-app and offline experiences.
We have been in Pakistan for a little over a year and we are incredibly pleased with the opportunities we have unlocked in the market for local creators; from launching EQUAL Pakistan, a programme that highlights Pakistani women artists such as Arooj Aftab, Mehak Ali and Hadiqa Kiani to the world, to launching Charts – a curated performance indicator powered by fans. To bringing in Fresh Finds to the Indie creators, our efforts have always focused on giving users the best experiences and creating possibilities for creators to make a living off their art. Earlier this year, we partnered with Coke Studio as their official music streaming platform and also launched an official Coke Studio hub that kept our global listeners connected with Coke Studio's classic and new hits from Season 14.
So, expect even bigger and bolder plans from us. More Pakistani creators will be celebrated on a global stage.
Claudius Boller joined Spotify in 2017 and has been instrumental in planning the audio streaming platform's entry into South Asia. Boller boasts 20 years of strategy, commercial, and music industry experience covering a wide variety of sectors including technology, digital media, and entertainment. Previously, he was Vice President of Digital and Business Development at Universal Music Group, where he helped develop the company's strategy in MENA and brought Dubai's operation and business to life.