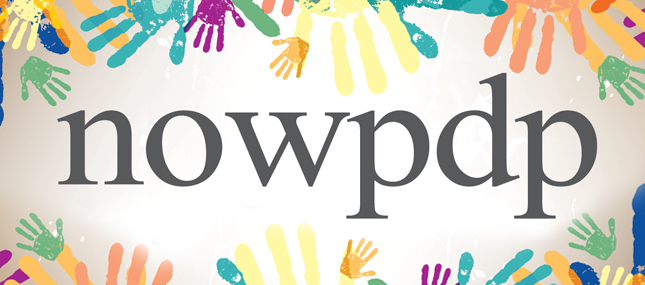 NETWORK OF ORGANIZATIONS WORKING WITH PEOPLE WITH DISABILITIES, PAKISTAN
By Zahra Anum
It's a particularly punishing summer afternoon in Karachi, and for those whose livelihoods are tied to a daily commute the heat is oppressively indiscriminate. One of those individuals is Hassan, making his way to a bus stop reflecting on a day well spent. The heat emanating from the asphalt laden road wreaks havoc but for Hassan there is a silver lining; a home cooked meal and the humor of his favorite comedy show. As he attempts to wave down a public bus – the first of three he has to change – his frantic signaling fails to catch the attention of four respective drivers, who instead barely slow down to a crawl twenty yards ahead of the stop. While his fellow commuters attempt to dash and scramble into the bus' rickety frame, Hassan is shrouded in invisibility. He looks away ruefully, waiting for the fifth bus.
Hassan contracted polio in his infancy, the affliction making him physically impaired from the waist down. Ever resourceful, Hassan's hands provide him with the ability to walk and earn a livelihood. Social attitudes and poor infrastructure, instead of recognizing that ability, render his impairment a disability, and sometimes label it a liability.
In Pakistan, there are more than 18 million people with disabilities, a figure that is nearly the population of Karachi – one of the biggest cities in the world. Despite this jaw-dropping statistic, our architecture continues to be inaccessible, population unaware, policy framework inadequate and economic empowerment non-existent for people with disabilities.
While there are organizations that work in pockets to address issues related to people with disabilities, there was no framework that connects these erstwhile well-intentioned but dispersed institutions. To connect the dots and highlight the issues faced by people with disabilities, Network of Organizations working for people with disabilities, Pakistan (NOWPDP) – a not-for-profit organization – was established in 2008.
NOWPDP is a unique model because it has anchored itself on a vision of mainstreaming people with disabilities through the pursuit of holistic endeavors with clear social objectives, through its network of over 180 organizations across Pakistan.Its uniqueness is underscored by the focus on long lasting changes, quantitative and qualitative results and perception based on understanding, not charity. NOWPDP projects are a testament to sustainable, impactful and empathetic approach and THE workforce is a reflection of inclusiveness.
The Rickshaw Project was initiated in 2012 as a reaction – a reaction to issues like what Hassan faces. It aims to empower people with disabilities via employment and to demonstrate inclusion in action by creating a highly visible, "moving" platform for advocating issues regarding the rights of persons with disabilities and promoting inclusive societies by example. Along the way the organization faced hurdles from a legislative and engineering perspective that has strengthened us resolve to strive on, encapsulated in its motto, "Moving People, Changing Minds". The Rickshaw Project with its fleet of physically impaired drivers and visually impaired project manager intends on demonstrating a sustainable operations model, a platform for advocacy and economic empowerment.
Economic empowerment is the cornerstone for mainstreaming and access to necessities, hence NOWPDP's vocational training endeavor, heARTwork was established. This aims to impart employable skillsets to people with disabilities. The heARTwork philosophy is "Empowering people with disabilities through promotion of their craftsmanship, thereby making them valued members of society." Although 170 students with disabilities in the skills of papermaking and textile have been trained they are only a fraction of the target audience. The goal is to keep expanding this skills development and market access project. heARTwork works with intellectually impaired and hearing impaired students at special education institutes, spearheaded by an in-house team staffed by people with disabilities to demonstrate that the organization walks the talk.
Having placed over 300 individuals in employment across various industries, NOWPDP realized that economic empowerment could be further evolved by raising awareness and building the capacity of organizations. Utilizing the 3 E approach: Embed, Empower and Equal – it initiated a holistic project called yaqEEEn (Belief). This program aims to make public and private setups, schools and organizations more inclusive of persons with disabilities. In its pilot consultancy it will develop Engro Corp and its subsidiaries into equal opportunities employers, with a focus on people with disabilities. yaqEEEn's objectives are to empower people with disabilities by providing them holistic opportunities in accordance with their capabilities through building infrastructure, empowering ability, institutionalizing diversity, and raising awareness.
"A kite does not walk, it flies."
This was a quote that a child with disability coined recently, an expression of their thoughts to accompany the drawing of a kite. This individual was part of the art as therapy program: Artpreneurs for Change (AfC). AfC trains individuals to use art as a therapeutic medium for children with disabilities, by creating a space for expression, engaging them emotionally and socially, and allowing them to express feelings and memories. NOWPDP aims to raise awareness about disabilities through this initiative, by holding activities and exhibitions. Showcasing the talent of children and sensitizing individuals to the benefits of engaging those who NOWPDP are marginalized and misunderstood – hopes to initiate conversation with people from all walks of life.
While then journey has not been devoid of challenges, disappointments, bias and discrimination, NOWPDP believe; in the empathy of our vision, carried by the sustainability of their mandate and delivered by the impact of their projects. This is just the beginning.
NOWPDP – A Part, not Apart
NOWPDP  Banglow No.83/1 N I Line, Opp Marie Colaco School, Saddar Karachi, Pakistan
Phone 021-32294527-28
Email info@nowpdp.org