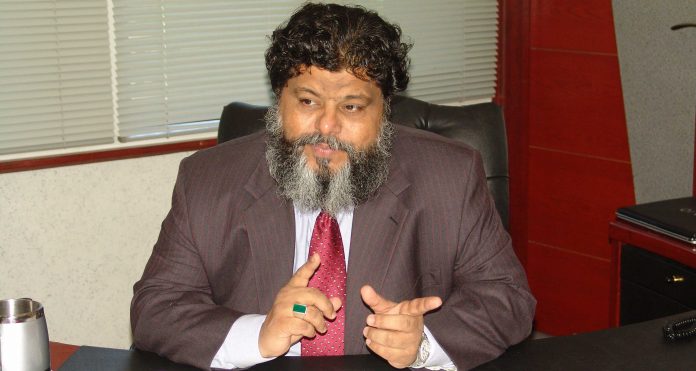 Chief Executive – Orient Advertising
Syed Mahmood Hashmi is the Chief Executive of the pioneering advertising agency of Pakistan, Orient Advertising (Private) Limited. Being the real son to the pioneer of advertising in Pakistan, Late S.H. Hashmi, he remained attached with advertising since his early childhood. He has done his Ph.D in Communication Studies from Punjab University, Lahore.
Describe yourself in a sentence.
I am straightforward and I don't hesitate to say what I feel.
What is your most noteworthy quality?
I respect others.
What will you say your leadership style is?
I believe that a democratic and participative style of leadership forms the basis for success in every business and that's what I follow. 
Who has been your strongest source of inspiration?
My father S. H. Hashmi, the pioneer of advertising in Pakistan. 
If you could meet anyone in this world dead or alive, who would it be and what would you say to them?
I would love to meet Quaid-e-Azam Muhammad Ali Jinnah and when I do, I would thank him and apologize for our traits as a nation after his death. 
What is it that you make sure to take time out for during the day, no matter how occupied for work?
My prayers and other religious obligations
What is the one behavior or trait that you have seen derail most leaders' careers?
Not being able to focus on their matters and probing into others' business.
What has been the highest point in your career, so far?
I still have to learn a lot, and turn over many stones.
What is your favorite sport and why?
I love hunting because this game reflects the challenges of life in a very true sense and here one can understand the real essence of the phrase, 'Survival of the fittest'.
What has been your proudest moment as a Pakistani?
When I hosted the Chinese Vice President for three days during his visit to Pakistan.
What is your favorite book or film and why?
QURAN, because Quran is the only book that can provide guidance on all issues of life ranging from personal to business and others.
Our ads are more based on form rather than content, what is the reason for this?
Form based advertising gives you the exact knowledge of consumer behavior, although it has a lower CTR (Click-through-rate), but the actual strength lies in Search Engine Optimization.