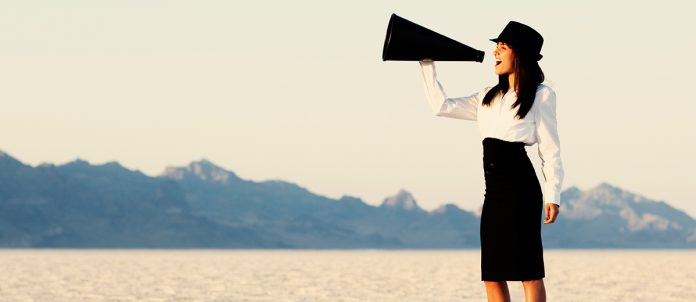 Fashion has different connotations for different people. The most widely accepted formal definition of fashion describes it as, "a popular trend, especially in styles of dress, ornament, or behavior".
The world of fashion today has evolved exceptionally over time. Classy, Glamorous, Hip, Chic, Provocative, Controversial and Sensational are some of the buzz words that can be used to describe the fashion world that mesmerizes us so much. Fashion, which was once considered elitist has, over time, become more affordable and has seeped into the mass market. Even then, for fashion to be considered fashion, it should maintain a certain element of exclusivity and create that aspirational value for the mainstream market. Today, fashion brands are not just limited to clothing but extend to a wide variety of products such as shoes, hand bags, accessories, cosmetics, watches, sun glasses, cars and even furniture. Anything and everything that is an expression of our lifestyle and essentially our personality, falls in the domain of fashion.
Both globalization and economic recession seems to have created an interesting impact on fashion and the way it is perceived the world over. While, globalization has helped more people become more aware of fashion due to vast and easy access to information and cultural exchange, economic recession on the other hand, has encouraged a large number of fashion designers to introduce their not-so-pricey line of fashion brands to cater to mass markets and remain profitable during the crises.
With a massive influx of new fashion brands in the market both locally and internationally, it is not a surprise that many designer labels are paying more and more attention to the way they communicate with their target audience. Traditionally, fashion brands relied upon advertising to create an aura around their brand. However, with the mushrooming of affordable fashion brands across the world, many labels now opt for PR to launch their brand and at the same time, use experiential marketing activities with media presence to interact with the target audience on a more personal level and also communicate the brand's key message via PR. Since PR is more affordable and can be targeted to specific markets, many fashion brands, high-end and affordable alike, are making increasing use of PR exercises to build a favorable image in the minds of target audience. According to Uche Okonkwo, the author of the book Luxury Fashion Branding: Trends, Tactics, Techniques, "The aim of PR activities is to influence people's knowledge and feelings regarding a company and its offerings, including its identity and image, in order to persuade consumers and the public of the authenticity of the brand and build favorable relationships with stakeholders". Kotler, a renowned marketing expert, further elaborates on the importance of events in promoting fashion brands, "Events are consequently essential for luxury brands that through these are able to achieve the above, create a buzz, surprise the public and overtly display, engage and involve consumers in what the brand is all about."
Globally, PR is being used extensively by fashion brands to get their message across to the most potential audience. In Pakistan, PR is still seen as an emerging marketing tool for brand building exercises. However, with the growth in the number of PR agencies, PR specialists and media in Pakistan catering to fashion in particular, makes the future of Fashion PR look promising in Pakistan. A variety of events in the world of fashion get great media coverage. Below are some examples of most popular events and activities that take place internationally as well as in Pakistan and help keep the media abuzz with fashion brands:
Fashion's Night Out is a relatively new phenomenon that started in 2009 from New York. It's a global initiative, sponsored by Vogue, leading international fashion magazine and CFDA (Council of Fashion Designers of America) to encourage consumers to shop and support the fashion industry during the tough economic climate. The event expanded to 18 countries in 2012 and occurred over the span of eight days to maximize traffic in individual retail environment. Fashion's Night Out is a shopper's dream come true. Leading fashion houses of the participating countries offer special editions to shoppers at discounted prices; it's more like a celebration of fashion where fun and entertainment goes hand in hand, fashion retailers usually hire DJs for live music and also offer goody bags to customers. Fashion's Night Out in each country gets exciting response from the media fraternity with coverage in TV, print and even digital media. Unfortunately, Pakistan hasn't yet adopted this most happening fashion event. Considering the growing number of fashion brands available in Pakistan, our very own Fashion's Night Out can prove to be a fantastic opportunity for fashion retailers to increase their sales and for fashion brands to discuss their special editions and inspirations by making clever use of PR.
Fashion shows have become a standard event in the fashion world, globally as well as in Pakistan. Fashion shows usually follow a theme and showcase exaggerated elements on the ramp to get attention of media and well-known fashionistas and at the same time reflect the fashion designer's own sense of creativity, giving an air of exclusivity and rarity to the brand. Fashion events by famous Pakistani designers manage to get extensive attention of the fashion and lifestyle media particularly because most Pakistani fashion designers have partnered with a PR agency that takes care of their media presence.
Fashion weeks that have been popular on the international fashion front for quite some time have now taken roots in Pakistani fashion circle of late and dictate the hottest fashion trends for each season. Even though fashion weeks in Pakistan haven't yet made it into the most popular fashion weeks around the world, but it's a good start and shows that our fashion industry is gaining momentum. Encouraging to note is the fact that every fashion week in Pakistan has a dedicated PR expert or agency associated with the event to ensure that the media takes note of such happenings. And it does! In terms of PR, fashion weeks held in Pakistan have become the most sought after fashion events and the local fashion print gives special coverage to these events highlighting the featured designer labels and their work.
Use of experiential marketing by fashion brands has really caught on internationally and Pakistan is slowly warming up to this concept as local fashion brands come of age and international brands become more available in the Pakistani market. Experiential marketing is an intelligent way of not only engaging and exciting the end consumer, but to make the brand experience so unique that it automatically grabs media attention.
On the international scale, a wide variety of experiential activities take place ranging from in-store activities to amplification via social media and taking brand experience to the streets. A good international example of experiential marketing is that of Gap Christmas Cheer Squad where Gap, a mid-range fashion brand, created a Christmas cheer squad comprising of singers, gymnasts, break-dancers and other theatrical performers. The activity led to a unique experience to generate buzz around Gap on the high street. Crowds gathered as Gap performers spread festive spirit through a combination of choreographed dance routines, street theatre, on-the-spot improvisation and songs. The campaign made good use of digital media and went viral. As the campaign kicked off, the digital media was abuzz with the news of Gap spreading holiday happiness with its Christmas Cheer Squad wearing Gap's latest winter collection.
A variety of fashion brands in Pakistan today are interacting directly with the end consumer through activities with high newsworthiness. Some of the most suitable examples include Pond's experience zone, L'Oreal Paris Interactive Mall Animation and seasonal activities carried out by Scentsations, a local luxury retail chain.
Pond's created an experience zone at a famous mall where they offered free skin consultation and had their complete range of products available for trial. The event was well-attended by the A-list socialites and earned a spot in a major chunk of fashion magazines.
L'Oreal Paris has launched a series of Interactive Mall Animations in Karachi and Lahore. The latest activity in this series was carried out at Dolmen City Mall in August 2012 to not only launch its RevitaLift Total Repair 10 products, but also celebrate Eid festivities with potential customers. At the interactive press meet, Famous stylist and L'Oreal Paris Expert, Saba Ansari, gave a makeover to L'Oreal Paris spokesperson in Pakistan and model Mehreen Syed. In addition, free professional consultation and facial service was also provided to the guests. The event was managed by a PR agency and successfully interacted with the target audience. At the same time, the presence of fashion designers and models earned decent press coverage for the event.
Scentsations is a local, high-end perfume and cosmetics brand that regularly undertakes red carpet launch of latest perfumes and also conducts various activities from time to time, celebrating occasions like Valentine's day and Mother's day where participants get a chance to play games and win free goody bags. Such activities help Scentsations stay in the news regularly and has helped the brand build a reputation of the leading luxury retail chain in Pakistan coupled with the following of hard-core brand loyalists.
These examples justify the growing importance of PR in building brand image and indicate that Pakistani fashion brands have only started to realize the role that PR can play in promoting their brands and effectively communicating the brand's message to the right audience.The increasing number and variety of events with the potential to generate respectable amount of press coverage and increasing utilization of social media to interact with audience and generate positive word of mouth, highlights the fact that PR is slowly gaining momentum in the country. However, there's still room for improvement and there's need to use PR as a perfect fit within the overall marketing activities of a fashion brand to create and sustain brand loyalty and maximize the brand's impact in the life of consumers.