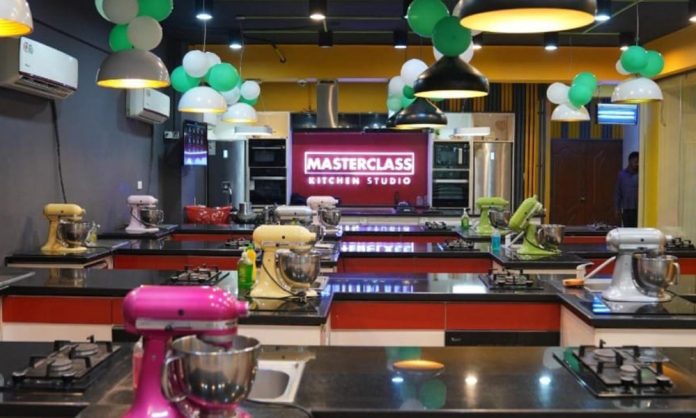 Pakistan is a food-loving nation, passionate about its cuisine, which is full of flavor and bursting with colors. With diverse cultures and their unique dishes, the country offers a variety of culinary delights suitable for every occasion and appealing to every palate; whether a roadside café or a fancy restaurant in an upscale locality, eateries in Pakistan are ever-increasing and never empty at meal times, which serve not only regional specialties but also foreign cuisines from across the globe, be it Arabic, Chinese, Continental, French or Italian. However, despite the saturated food market and a plethora of restaurants and cafes, Pakistan never had quality institutes or platforms where professional and amateur chefs could come together and share their culinary knowledge and skills with the aspiring next generation of chefs or gastronomers on a professional level.
Although there are a few old-school institutes operating in the country, as well as hotels and even women chefs, who have been giving cooking or baking lessons at home, they all have shortcomings; some lacked quality, some hygiene, some only catered to women while some were more convenient for men. Seeing this gap, and getting some inspiration from MasterChef Australia, Usama Ahmed established MasterClass Pakistan in 2017 – with an aim to bring Pakistan's culinary and hospitality industry to par with global standards.
Talking about his project, Ahmed, says, "The food industry has evolved so much in the past few years, thanks to social media, that now, the food business is no longer limited to opening a restaurant or working as a chef in one; instead, now one has a choice of making a career out of it. Learn the right skills, become an entrepreneur, find a job abroad, compete in international competitions, or create your own YouTube channel to teach others, gain recognition and generate additional income."
For him, MasterClass's primary mission or objective is to furnish its students with state-of-the-art facilities and high-quality education to enable them to kickstart successful careers in the food business and contribute to Pakistan's already robust culinary tradition.
MasterClass has an impressive roster of chefs to train and educate students in the culinary and baking arts. Some of them are on board permanently, while others, such as the executive chef of PAF Chang or other restaurants, are brought in on an ad hoc basis to offer specialized courses. Teachers also include chefs who have worked abroad in Istanbul or Malaysia etc., for years but were laid off during the pandemic and now have returned to Pakistan. "We gave them an opportunity to teach here at MasterClass and they are part of our faculty now. They are here to share their experiences and expertise with our young students," says Ahmed.
MasterClass offers its students 6-months certificate programs, one-year diploma programs, and two years intermediate programs in culinary arts, hospitality management, baking, and patisserie. All courses are certified by CTH (Confederation of Tourism and Hospitality), the leading professional awarding body for the hospitality sector in the United Kingdom.
Moreover, since MasterClass also offers hospitality courses, it is now offering a 'Foodpreneurship Program' – which according to Ahmed is Pakistan's first food entrepreneurship program.
The school's three-month basic culinary arts/baking course costs between Rs 240,000 to Rs 250,000, while the price of a two-year intermediate course is Rs 375,000 –  which is more than a four-year bachelor's degree, however, Usman Ahmed justifies that his school has more costs to cover than an average university.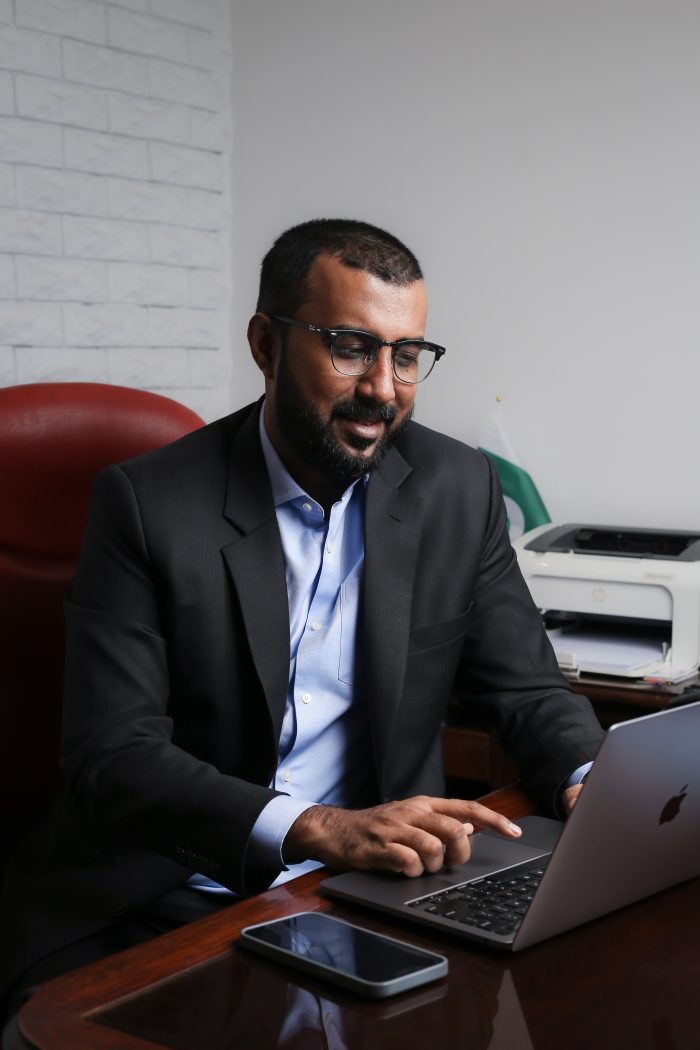 "Unlike a typical university, we offer something unique. Other universities' sole expenditures are utility bills and rent. However, our major expenditure is on quality food ingredients. Inflation is at an all-time high, and tomatoes and onions have become expensive. Also, we have electrical appliances, such as ovens, blenders, food factories, etc., so you should understand why we charge more," he explains.
As for MasterClass's competitors, he says there are no direct competitors at the moment. COTHM (College of Tourism and Hotel Management), for him,  is one institute that he believes is worth recognition and the proud bearer of the title of 'pioneer of the private culinary and hospitality schools in Pakistan'.
For him, to be able to compete with a giant like COTHM, one needs to maintain high-quality and aggressive marketing in order to attract the larger part of the market. MasterClass uses the digital medium to advertise since it is popular among Gen Z, who make up a significant portion of their target audience. "Unlike the 90s kids, who were only given a choice between Science and Business, today's youth are more self-aware and know what they want from their lives and aren't afraid to make risky choices," says Ahmed.
The schools also hold promotion events from time to time as well as blogger meetups and team-building activities.
Ahmed believes that since its inception, MasterClass has developed into much more than merely a culinary and hospitality school; rather, it is now a one-stop solution to all the challenges faced by food businesses.
With a background in marketing and communications, Ahmed recognizes the potential of the business and in 2019, he established a full-fledged advertising agency named Wingsmen, which primarily works with food brands. The two companies (MasterClass and Wingsmen) collaborate to better serve their respective clientele. For example, the students, apart from learning how to cook, also participate in activities such as team building, creation of brands, meeting brand teams, participating in blogger meetups and cooking competitions, getting involved in product testing as well as research development and recipe shoots. "Over the past two years, MasterClass has made over 400 high-quality recipes for a wide range of clients, including National Foods, Shangrila Foods, Mehran Foods, and Young Foods among others," says Ahmed.
Although Wingsmen have their own office, personnel, and management, they use chefs and facilities of MasterClass when needed as it gives them an advantage over competing agencies. "Gone are the days when brands had to go after chefs to get their calendar to assist them in producing a TVC. If a ketchup brand approaches us for a TVC shoot, we offer them free research and development of the brand in question, which helps us in brand acquisition since brands can obtain all the solutions in one place, " he adds.
Currently located in Gulshan, Karachi, Ahmed plans to expand the school to other areas. According to him, the reason why he did not set up the school in places like DHA or Clifton was that people residing here can afford (and even prefer) to go abroad to learn the culinary arts and skills. "Also, these people are not primarily the target audience of MasterClass. Our potential target market is SEC B+ and B who can afford these courses," he says.
It has been five years since he established MasterClass, which has been spent on stabilizing the business, and now he believes it is time to move forward. His next step would be to go for franchising and identifying reliable company partners.  Hence the next five years will be pivotal for expansion and reaching new markets. "There are plans to open at least three more branches in Karachi, one each in Lahore and Islamabad; the branches can either be on a franchise model or an equity-based investment model, we are open to both options."
There are also plans to launch some new courses that will mostly concentrate on hospitality, travel and tourism, digital marketing, as well e-commerce so that students not only learn how to make and bake but also learn to market, advertise and sell their products.
Ahmed is also mulling offering online lessons, which will definitely be convenient for women/girls or people who cannot attend classes in person, however, he says the certificate for such courses will only be issued once the candidate takes a practical exam on campus.