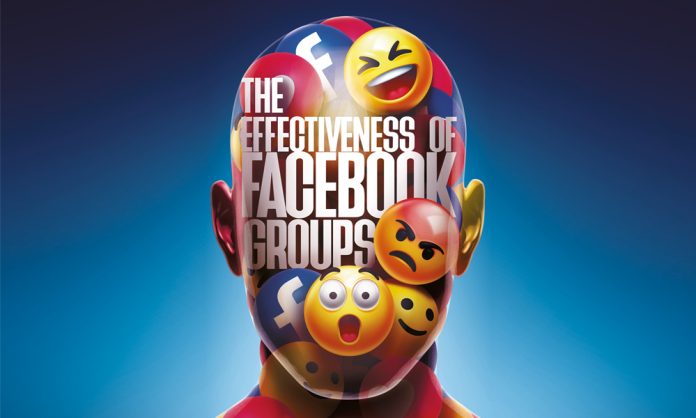 Selling a brand is an art. And sometimes, secrecy is a great way to market your brand. You must be thinking how can a brand be a secret on social media? The answer is Facebook groups; a VIP and unconventional way to interact, engage and learn from your most valuable and highly-opinionated consumers.
It's very simple. On one side you are trying really hard to get as much organic reach as possible on your brand, while on the other, there are millions of people across the world who claim to use Facebook groups on monthly basis. These groups can actually help businesses connect emotionally with audiences.
Pakistani market is also big on groups, with Soul Sisters, Soul Brothers, and SWOT being the most relevant ones. These groups have been engaging people from different walks of life and that's why brands have been using these platforms for their benefit. One of the main reasons for the success of these groups is that people are more comfortable sharing in groups than on a brand page. They love to share their life stories and experiences and connect with other beings. The engagement here is more humanistic hence when brands talk in groups, they do it in a very native way, rather than how they do it on their own handle.
Groups are a great way to create positive WOM, especially for small-scale businesses. Here's a great way how brands use groups to increase their sales.
Soft Swirl; a local soft-serve ice cream brand that has a large variety of offerings on its menu grew massively in a very short span of time through group marketing and E-word of mouth. A small-scale group marketing tactic did its job by enticing consumers to try the brand. The reviews on food groups (SWOTs, Food Beat, Karachi Food Dairies, etc.) brought a storm in the market and led to increased brand awareness and equity.
It's important for a brand to listen to what their consumer has to say. Make them feel heard. Solve their problems. All of this creates a bond that goes a long way. And groups are the place to do all of this. People are more open to their opinions, positive and negative.
Take KAMN as an example. A digital community that acts as a forum to discuss and critique marketing and advertising campaigns. Such a critique is necessary as it helps the brands and their custodians to understand what works and what doesn't and then curate the upcoming campaigns.
The notorious Facebook page 'Voice of the customer' has become a launching pad for rants and raves. The consumers are less seen as consumers and more as 'rantumers'. This is a group in which brands are a part and as soon as there is any problem highlighted, the admin directs it to the brand via comments, and the brand then responds based on its own SOP.
Let's get down to business and discuss a few main reasons why Facebook groups are the best way to reach and engage with consumers.
This nature of groups is the reason that people desire to be in groups, thus making them effective. In these groups, your #1 BFFs (a.k.a. the loyalists) are standing by to serve as your very own cheerleaders. Another important aspect is reach; the Facebook page's organic reach may only be about 5%, but the group's reach will be much higher.
Most importantly, where else, besides formal marketing research forums, can you speak directly to your target market and receive real-world feedback on your brand? Facebook groups are the best way to conduct research on what the TG thinks about your brand and to what extent they relate to it. Did I mention that it's free? This information can be useful for big companies as well as brand-new startups.
Also, you can create a group especially designated for your brand. Your brand's Facebook group should be a forum where your consumers can discuss your product or service with one another. Allowing them to possess the ability to express honest opinions benefits your brand greatly in two ways.
Having open and sincere conversations with your customers helps them feel comfortable using your brand, which builds trust between the customer and the business. Second, this straightforward and direct manner of communication gives you the power to directly address their concerns. For instance, if they are complaining about shipping costs, you know that problem needs to be your top priority going forward. This is the ideal time to let your clients know that you value their feedback, that you pay attention to what they have to say, and that you are working to enhance their experience.
If you don't want to communicate directly, you can indirectly connect with your consumers via brand ambassadors. They have become an important staple in online brand communities. They serve as minor celebrities and figureheads for the brand that people can turn to for advice, guidance, and influence. Such as Kanwal for the Soul Sisters community. A successful tactic for boosting engagement is to occasionally have a brand ambassador moderate a specific post within the group. Boosting engagement can be as simple as bringing a new voice or opinion into the fold, and brand ambassadors serve as excellent guests for stirring up interest.
We all have been a part of at least one group; hence we can relate to all this. And our own understanding and use of groups can help us identify the use of the group. Any group that you are a part of you'll be contributing to it, you'll be writing your opinions, and sharing your feedback if you're familiar with the topic.
In short, businesses must follow their target market as users continue to swarm various online social media networking sites. While TikTok and Instagram are receiving a lot of attention nowadays, starting a Facebook Group for your company, or collaborating with an already existing one, will increase brand interaction across all social media platforms as well. And if building relationships is what social media is all about, spending your marketing budget on having a Facebook Group presence will have more of an impact than publishing a single piece of organic content.