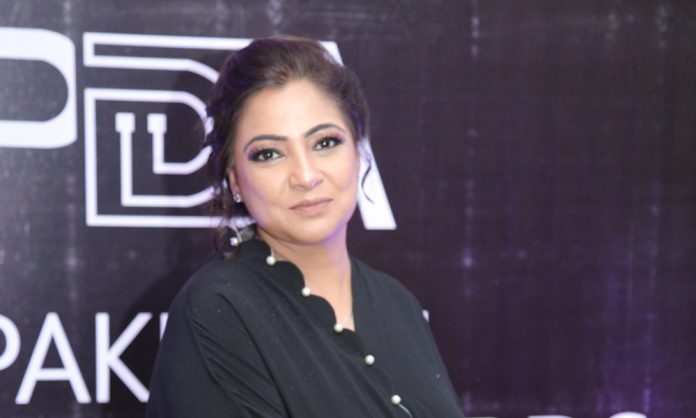 SYNERGYZER: What was the objective behind launching the Digital Leaders forum?
ASHIFA PARACHA: When I started Pakistan Digital Awards back in 2017, I did not realise that times had changed. Earlier I remember all the agency CEOs in Pakistan were friends. They did compete with each other but it was a healthy competition and their friendships remained. They shared ideas, communicated and met regularly. Now, this is not the case. There various separate groups. So, I decided to establish an association where everyone could become a member and participate regardless of the differences with other groups or people, a kind of common ground where they could work and give their input for the greater good of the industry as a whole. This association or forum was named as the Digital Leaders. But we did not get the government's permission to use that name for our association, because back then, the government itself was launching Digital Pakistan.
Shortly afterwards, we learned that even MAP (the Marketing Association of Pakistan) was not a government registered entity but a private one. That's when we decided to keep the same name and start as a private platform.
We had launched PDA on a foreign format. There is BIMA Awards in UK and PDA is similar to that. For Digital Leaders too, we did a lot of research first on international events and platforms. UK has a platform with the same name, and they have been working very actively since 2009. We are in talks with them, and have expressed interest in bringing out talent to their forum so that people internationally can also learn what is happening globally in terms of digital.
We had the first Digital Leaders Conference last year, where a lot of people talked about their projects/startups, and I was surprised to learn about the amount and quality of work that was happening in Pakistan. Yet, no one knows about it.
SYNERGYZER: From an advertising and PR professional to an entrepreneur. What prompted the shift?
ASHIFA PARACHA: I started my career in 1999 at a publishing house, which ran a magazine titled 'Eating Out'. I was responsible for generating its sales. Though it was new for me, I loved the job as it gave me an opportunity to meet new people, visit companies and agencies so much so, that today, I have a friend in almost each of the agencies in Pakistan.
Then I joined Maxell Advertising, and although I was the media manager there, I took care of almost every department; client service, business development, strategy etc., and learned a lot on how they all worked. After Maxell, I joined Interflow Communications, which at that time for me, was a big jump. Then came Asiatic where I worked on bigger campaigns for clients such as Union Bank, SCB, Metropolitan Bank, Mothercare and Soneri Bank.
Then came a bad patch as after Asiatic, I did not get a job for a long time. Wherever I went for an interview, they would tell me I was over qualified/experienced for the job or that they couldn't afford me etc. Losing all hope, I began working online, as a freelancer for Canadian and US companies, which earned me good money.
One day, a client I had worked for earlier, got in touch and inquired where I was working. When I told him I was freelancing, he suggested me to start my own agency. I was daunted by the idea as at that time but he motivated me saying he'd be my first client. Hence, in 2009, I got my NTN number and launched Brand E (short for brand engagement) Advertising. Once I was running my own show, I also ventured into PR.
I joined the Federation House (FPCCI) as a member, where I can to know that they were coming up with a women's chamber in South and I was asked to join. Then later I was offered to be the chairperson for digital and marketing committee at the Federation. Part of my job description there was to do something out-of-the-box for the industry at least once a year. We also had other people on board from the industry as well who volunteered, and we decided to have Digital Awards, which we launched in 2017. In the first time, we gave awards to iflix and Foodpanda and our jury included Amna Khateeb from GroupM, Faizan Ahmed from HBL, Rasheed Noorani from Indus Valley, Adam Dawood from Yehvo, Zain Suharwardy from Daraz etc. Since it was the first time, we held the awards, our first experiment, we learned a lot from it. Also, it got a mixed reaction from people, because we did not allow bloggers to the awards and they started speaking up against me. They thought I was a fraudulent woman and I was being tagged everywhere, until I took a legal action against them. The second time, it proved to be a success. PDA has completed six years in 2022 and I am enjoying working on what I am involved with currently.
SYNEGYZER: Tell us about the Digi Leaders' Conference?
ASHIFA PARACHA: We started the conference in January last year. The first one took place in Lahore and this year, on Nov 24-25 in Karachi. Again, this event too, like the other two is based on international events, where we invite local leaders to speak. There is a theme every year, and every speaker gets fifteen minutes to speak. It is mandatory for every speaker to attend the full session. Here in Pakistan, people come just fifteen minutes before their own session and leave right afterwards. This is not allowed at the Digi Conference. Why should people listen to you when you do not have the time to listen to others? Simple. Every speaker is a leader, and respect should be mutual. There are some CEOs who attend both the days of the Conference.
SYNERGYZER: You have initiated so many new events in the industry. Was it really necessary to launch She Vows and for women to have separate awards?
ASHIFA PARACHA: Well, it is a long story. It began in 2015 with the idea of educating women. As I have been part of the Women's Chamber of Commerce, I observed that women eventually become entrepreneurs but they do not know how to run or market their businesses. I wanted to train them as well as council them. Secondly, it was the perpetual problem of not supporting one another.
So we decided to arrange regular meetups and we have been doing them since 2010 till date. We invite women, most of which are small business owners, professionals and even housewives etc. We also invite one successful woman to share her story with the rest, to which all women can relate to and be encouraged. The awards happened for the first time this year. The reason being that it is the same faces I see at every award ceremony and the same set of women winning those awards. There are many others who are doing a lot more and they deserve such recognitions as well. Secondly, there are so many international brands operating in Pakistan but only Lux that hosts awards every year and then there is HUM Awards. So, we are trying to bring other brands as well, and in talks already with L'Oréal.
For She Vows, we got in touch with various associations and asked them to nominate a woman from their organisation themselves, someone who was under 45 years, had an inspirational story and had worked successfully in the organisation for a few years. We said we'd award these women on their achievement, and strictly not have any celebrities. So that was the idea, to connect people, to inspire them, and award people who truly deserved it.
SYNERGYZER: Tell me the challenges your work involves and how do you deal with them?
Well. When the award time nears, we start getting endless calls from different places asking whether they are getting the award or not and what are the chances of them winning? Earlier we did give them hints if they were winning, but we've had such bad experiences that now we have stopped that. Last year, for example, a certain bank rang us up to ask if they were receiving and award or not. They said they wanted to know because they might be travelling on the dates the awards were to happen so they wanted to know beforehand. So, I told them that they could come but not bring their senior manager as I didn't think there was an award for them. They did not take the news nicely; they said they wanted the awards and threatened that they won't let us work in the market. Similarly, an insurance company said if we are not winning an award, our competitors should also not win, otherwise we will talk to the jury members ourselves. So we get a lot of threats of this sort.
SYNERGYZER: What are you planning next?
ASHIFA PARACHA: We are planning an event in December, and we are inviting all women professional to take some time off and unwind with us. We will take them for different activities, such as scuba diving, camping etc., a break sort of things as well as an opportunity for them to network in a relaxed environment. It will be a four-to-five-day event, and if it does well, we will do it in Lahore, Faisalabad and Hyderabad as well.
In January we have an event for content creators, which will be attended by a thousand people. We've recently signed a contract with Silicon Valley and will be hosting a DG Global Awards, in collaboration with them in the UAE.