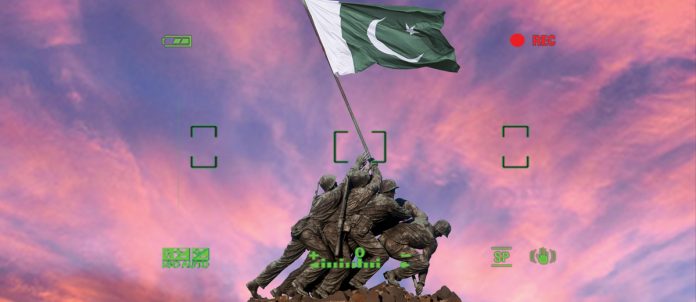 By Omair Alavi
The cinema business in Pakistan is very tricky; one day cinema-owners can be kings and before they know it, they can become paupers. For the past 7 years, multiplexes ruled our cities thanks to the influx of 'foreign' films, but in the last 7 months the equation changed, and sadly, for the worse. Initially, it was the cinema owners themselves who decided to suspend Indian films, in favor of the Pakistan Army and due to the deteriorating situation at the Line of Control, and later on when they decided to revoke the ban, the Indians decided not to send across their best flick of the year, Dangal. To add salt to the situation, the films being screened in cinemas currently are subject to a censor that is anything but sensible. Will this damage the cinema industry in the country? Let's ponder on a few points before we reach a conclusion.
Beggars Can't Be Choosers
Until and unless Pakistan's film industry makes as many as 15 blockbusters a year, it will have to depend on Hollywood and Bollywood for business. So far, just a handful of films from local directors have managed to become hits in the country, which does not paint a very pretty picture. In such a scenario, the idea of suspending the import of Bollywood films was bound to have negative impact on the business. Between the release of Banjo last September till the late arrival of Ae Dil Hai Mushkil earlier this year, no Indian film graced the local cinemas. In fact, a dozen Pakistani films including Lahore Se Aagay, Dobara Phir Se, Jeewan Haathi, Rahm, 8969 and Teen Bahadur 2 were released during the period and none, besides Lahore Se Aagay and Teen Bahadur 2 could do well at the box office. As a result, the cinema owners were contemplating laying off most of their employees because business was bad and the release of below average flicks was making it even worse.
Before, During and After Suspension
Before they suspended films from across the border, the cinema owners had it going all too well. More and more cinemas were being opened across the country and people were looking forward to their proverbial 'cinemas near you'. However, the suspension brought the growth to a halt and now; shopping complexes without cinemas are being considered. While Karachi, Lahore and Rawalpindi-Islamabad house the bulk of cinemas; Faisalabad, Hyderabad, Murree and other cities have become proud owners of multiplexes too. The arrival of 2 new multiplexes in Lahore, with nearly a dozen screens each is a breath of fresh air, but even these 2 cinemas saw dwindling finances when people chose to stay home and watch films belatedly rather than going to the cinemas and getting disappointed for more money.
Why do people choose to stay at home versus going to a cinema?
If you get to watch an English film for just Rs. 100 (or free, if you are a Torrent user) in the comfort of your home instead of going out with friends, buying pop corns and then experiencing a bad film in a smelly environment, what would you prefer?
Obviously you would choose to stay home, and that's the reason the business of cinemas diminished in the '80s (the era of VCR culture). Currently, thanks to DVD's and Cable, the business seems to be going down the same path. Nobody wants to watch a badly edited (read censored) film in cinema and if a person is paying the full price of the ticket, he or she wants to get the full value. The ratings are there to ensure Parental Guidance if needed and a movie that has scenes unsuitable for kids, it should be rated 18 and above. But sadly, that doesn't happen in Pakistan and it's destroying the cinema culture in the country.
Censor for the Sake of Being There
Before the suspension, the censor people in Pakistan edited the Air Lift scene in Akshay Kumar's Air Lift since it featured India's National Anthem, and replaced the name Kashmir with Firdous, the heroine's name in Fitoor. After lifting the suspension, they rejected Raees for ridiculous reasons, refused Dangal a certificate as Amir Khan refused to remove the Indian anthem and banned Naam: Shabana, as in their opinion, the spy girl will have a negative impact on our women. Did that stop people from watching all these films? No. In fact, it made them watch these films with even more enthusiasm and instead of profiting the cinemas; the money went to the DVD wallahs, fueling the war in favor of piracy (I will elaborate on that debate some other time).
Does Bollywood Hates Us?
What we, the die-hard Pakistanis, need to understand is that Bollywood's biggest pull is its biggest dilemma: Globalization. The industry makes more movies than Hollywood and its top draw are from abroad; Fawad Khan from Pakistan, Jacqueline Fernandez from Sri Lanka, Amy Jackson and Katrina Kaif from United Kingdom… They can't live with them and can't seem to live without them. The popularity of our stars in India through our TV dramas make them a must-cast in Bollywood even though many over there are against it.
However, Saba Qamar's Hindi Medium will show the world that when the script is proper and the co-star is fabulous, an actress from this part of the world can change the game, for good.
I don't know how many of you know this but yesteryears did see Nadeem sahab cast opposite Indian stars Raj Babbar and Parveen Babi in Doordesh; Zeba – Mohammad Ali hold their forte against Manoj Kumar in Clerk and even Humayun Saeed was brilliant as villain in his Jashnn outing in Bollywood.
Open Mindedness is the Best Policy
While it may be true that India is not very excited about using our talent, but that's their right. We obviously cannot ask them to prefer us over their own actors!
Yet, what we can do is learn the art of making successful flicks from them and incorporate those ideas into our films so that we can understand how good films are made. Filmmakers like Jawed Sheikh (Wujood), Nabeel Qureshi (Actor In Law) and a few others have used Indian actors in their films, which shows that we do happen to be more open minded than them. The success of Actor In Law where Om Puri played the protagonist's father became the biggest hit of the year 2016 and is likely to bag all awards this year.
What does it matter if Indians are not keen on using our talent for their films? Nadeem sahab, Zeba – Muhammad Ali, Humayun Saeed didn't get trained through film school, but even then rose the bar high. With intelligent steps like teaching film making by actual film makers, using prospective directors as AD's (assistant directors) and encouraging script writers to pen down their ideas, we can easily bring the change we desire. Better the director, better the product. And if we manage to reach the next level, India and even Hollywood would be compelled to cast a Pakistani actor in their flick, based on that person's talent and not nationality.