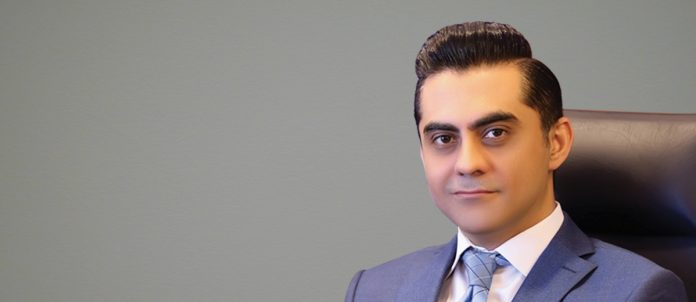 A candid tête-à-tête with KFC Pakistan's CEO, Raza Pirbhai, about creating a vibrant and sustainable work culture at KFC Pakistan.
Synergzer: We usually see people from marketing or finance eventually heading organizations. Coming from a Human Resource background, how did you find yourself being the top man incharge of KFC?
Raza Pirbhai: I have crossed all the layers that are there in a fast food restaurant from bottom up. I began my career as a dishwasher at McDonald's in the USA, when I was a student. Hence, the fast food industry was like an incubator to me through which I sponsored my education. Also, this industry gels with my personality and I do not find the culture restrictive.
On my return to the country, I started out as the General Manager of Operations for Pizza Hut Pakistan. I wanted to do something more than looking after restaurant operations, and the field of HR became organically relevant. It complemented my previous experience within the restaurant industry and further allowed me to develop people. I learned more about the human psyche and aspirations, in addition to, what kind of development they look for and how they want their careers to progress. I believe the higher you go up the organizational ladder, 70% of your time should be invested in developing your staff. The remaining can go to functional areas. I had a much bigger canvas to paint and I began painting people's lives and making them more colorful for everyone, is how I like putting it.
Since my career is divided equally between leading human resources and operations and this blend gave me a major advantage as far as being a CEO is concerned.
Synergyzer: In the past few years, the quality that KFC has always been synonymous seems to have been lacking. Most of us felt that the restaurant staff would not be much responsive and there were complaints about the food quality, too. What were the reasons?
Raza: Up until 2007 we were in the growth stage, and then we faced internal problems which led to the brand taking a hit. Firstly, there were irregularities in business processes and secondly, the pay scale was inadequate for the line staff which resulted in the quality of service going down and the lower staff being involved in material pilferages as well.
However, since 2014 we are working to get back on track and expecting to grow further as we celebrate our 20th anniversary of operations in Pakistan this year.
Synergyser: What changed in 2014?
Raza: We have a total of 60 outlets with over 1,900 employees, so the size of our ship is huge. When it comes to an MNC, customer expectations are high and we needed to ensure the staff met those expectations.
There was a management overhaul as well as a change in ownership. The first thing we did was fix the people problem we faced, so we hired people with integrity and competence, as well as experience wherever required. We formulated a monetary and compensation structure whereby people would be given their necessary entitlements. Therefore, we have addressed the quality of people in KFC from top to bottom and I would say we have resolved at least 80% of the problem.
Synergzer: How did you change the work culture?
Raza: We give our employees space to be original because if they do not have fun, it becomes difficult to survive a job of am monotonous nature like this one. I installed music systems in the kitchens to make them more lively. You see, we mostly hire people between the ages of 20 to 25, who are students and do not want to be 'too serious' as people, and instead look for experiences that are energetic on one hand, and on the other, they have obligations like being breadwinners for their families, so the pressure is monumental at a very young age.
If you can cater to them, they can really make a difference. Consequently, we put a developmental and training structure in place for them too.
Synergzer: How do you select and train your employees?
Raza: We have partnered with different educational institutes to recruit staff for our restaurants. The team members hence hired are then given the right training, direction, and vision.
Being a part of the Yum! Brands network, we have a comprehensive training program which is provided by Yum! University…
Synergzer: There is a university called Yum!??
Raza: Yum! University is a globally recognized university that caters to a number of disciplines like marketing, finance, human resource management, supply chain etc. as well as restaurant management and operations.
The varsity has campuses all over the world and is affiliated with various international universities and students can transfer credits to partner institutions as well. The only restriction is that it is for the 1.5 million employees of Yum! Brands only.
Synergzer: Alright. So back to the training bit…
Raza: The varsity has a robust curriculum starting from module one up till module 49. It starts with the classroom program followed by a learning zone which each employee must clear.
A team member crosses different modules and eventually becomes a multi-store leader, who manages six stores under them, and can further move up to a regional store leader who controls an entire region. The programs also encompass areas like marketing, labor management, and human resources. Side by side, we have training programs to help employees develop soft skills such as communication, time management etc. Also, we are affiliated with various training houses and are in the process of developing affiliate programs with local universities.
Synergyzer: How much of KFC's employee base is comprised of students?
Raza: Almost 60 % of our employees are students.
Synergyzer: Why do students opt for this field while pursuing their studies?
Raza: The restaurant industry is a transitory job industry where employees are not in for the long haul. Rather, so that they can support their studies in the short-run. Furthermore, it allows them to work and study as the shift timings are flexible.
Synergyzer: KFC does not seem to have gone beyond their traditional offering like batter-fried chicken and sandwiches in Pakistan. What is the reason behind this as you are offering other menu items in foreign markets?
Raza: KFC Pakistan's core strength is chicken on the bone. We do have sandwiches, rice, and twisters, but within our market, nothing is preferred more than our chicken.
Synergyzer: Who are KFC's competitors?
Raza: McDonald's is our main competitor due to its reach and resources. Also, any MNC restaurant selling fried chicken is our competitor.
We do not consider local competition to be our rivals as they don't have a sustainable business model. Once they enter the market they are able to attract a certain niche target market temporarily. They usually leave the market entirely in a year or two. The prime reason, in my opinion, is that they don't have a USP. There are only a few names such as BBQ Tonight, Café Aylanto and Café Flo who have been able to sustain their operations.
The benefit international brands like KFC have is a wider network of outlets nationwide, more investment in Research and Development and an evolving ecosystem that allows us to capture and retain markets.
Synergyzer: How does KFC ensure that fresh food is served to customers?
Raza: Fresh chicken is procured and stored overnight for 12 hours. It is then marinated and cooked as the orders come in. So it is as fresh as can be when you consume it.
Synergyzer: There has been a hullabaloo recently over the health standards of restaurants in the country. Could you explain KFC stands here?
Raza: The hygiene standards of KFC are five times ahead of Pakistani food eateries. Food authorities have checked our outlets and they have been unable to find any discrepancy. We use K&N's and Season's chickens which are completely halal.
Synergyzer: What are the percentages for over the counter restaurant sales, phone delivery sales & online delivery sales?
Raza: Delivery sales are 25%, out of which 18% are through online ordering, which is growing at the highest rate. The rest and highest share i.e. 75% are dine-in and takeaway.
Synergyzer: What do you think is the future of the restaurant industry in Pakistan with the rise of online portals to place orders? Will a shift to the online medium for food delivery solutions affect the restaurant industry?
Raza: The dining business will grow as it is not ordered for convenience here, instead it is considered a source of entertainment. The upward trend in dining will continue as it has not reached maturity level. The main business for delivery is at lunch times in offices. Correspondingly, there is also a trend of late delivery which is uncommon in other countries.
Also, I should mention that our online delivery sales are made mostly through aggregators like Foodpanda, EatOye etc. The trend of online food courts, from where consumers have options to choose will be major catalysts in changing our eating dynamics.
Synergyzer: How?
Raza: If you remember, previously the father or mother would make the decision of where to order from and the rest of the family would abide by it. In contrast, ever since these aggregators came in, you have each family member eating from separate restaurants owing to the increased variety and ease of placing an order.
Synergyzer: What CSR activities does KFC conduct in Pakistan?
Raza: All our CSR activities come under the umbrella of our "Mitao Bhook" campaign. We have also taken our customers onboard, through our bucket offering, under which on the purchase of one chicken bucket of ours, Rs.50 is donated to a charitable organization.
Previously, we have built a house for the SOS Village, while we have also constructed a school for The Citizens Foundation and have also raised funds for the Shaukat Khanum Hospital in Peshawar.
Similarly, we have also established a school campus in Gulshan-E-Iqbal for the hearing impaired community. We realized that the real problem was not educating the deaf but ensuring they gain a dignified job after they graduate. Accordingly, we decided to hire them for our outlets. The aim of the endeavor was to create an ecosystem whereby this generally excluded community is able to hone their potential.
Furthermore, we have donated ambulances to the Aman Foundation and we also partner with different organizations to raise funds under the Metro Book initiative.
Synergyzer: What is the vision of KFC Pakistan and where do you want to see it in the future?
Raza: We want to be the most loved brand in the minds of consumers. We also want KFC to have 100 stores nationwide and to enhance the aesthetic feel of our outlets.