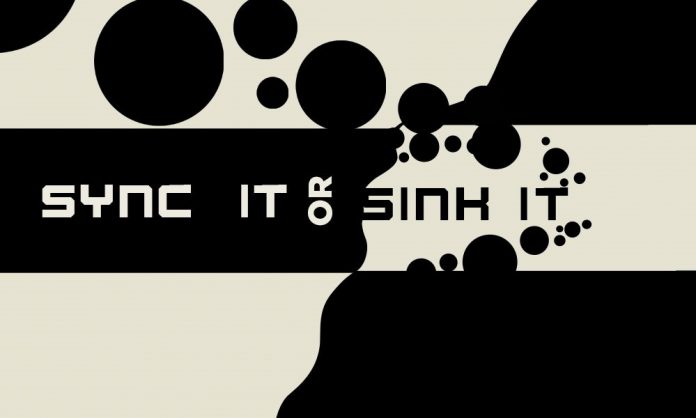 As originally published in Synergyzer Issue 2, 2019
Athar Qazi, CEO-KTN
Synergyzer: What have the defining factors been for the electronic media industry, particularly TV channels, in the past few years?
Athar Kazi: Mainly, there are four to five such factors. I would go back to 2015, when Pakistan Super League (PSL) started, which changed the trend of our media industry. With the exception of Season 4 this year, most matches of all the earlier seasons have been played outside of Pakistan. Hence, the money allocated to branding, on-ground brand activations etc. was being spent internationally with the investments not making into the Pakistani media industry.
As for the advertising budget, with PSL in the picture, it shifted drastically towards sports. Also, PTV Sports sold commercial media rights to a third party media planning and buying house for PSL advertising for PKR 80,000 per minute to the buying house, which the latter sold further for PKR 300,000 to 400,000 per minute. Advertisers overlooked the huge increase in the rates due to guaranteed eyeballs and shifted their national advertising budgets to Cricket, draining other mediums as well as regional and other niche category TV channels.
Secondly, our profits are further affected due to the Bulk Discount business model, where we, the TV channels, give 12% discounts when the major media buying houses buy airtime advertising minutes in bulk from us. While these factors have created a challenging financial situation for TV channels, it has majorly benefitted certain media buying houses, increasing their profits by 300 to 400 times!
Thirdly, the exponential rise in the dollar rate has greatly affected our expenses. This is because a major part of our expenditure constitutes of satellite payments which are made in dollars. So, with exponential rise in dollars rate, the industry also witnessed a drastic raise in its satellite expenses. Also the rising dollar rate has also affected the business from small advertisers. They had always acted as the support system for the media industry. During the time they absorb the shock of the exchange rate increasing their cost of production, their advertising will be on a pause. Fourthly, real estate developers also occupied a major part of the ad spend. Due to new government policies, that advertising has also been disrupted. Hence, there has been no advertising from that side as well.
Lastly, when the government decided to reduce advertising and the media industry's overall advertising budget decreased by 30 to 40 percent, regional channels suffered a drop of almost 70 percent given their already small budget pie. Even though the government does not contribute more than 20-25% of the overall ad spend, their delaying advertisement payments to media outlets created major survival issues for us coupled with advertisement cuts and unequal distribution of ad spend.
Synergyzer: How has the reduction in government advertising impacted survival for TV channels, especially if it adds only 20-25% of the business?
Athar: Agreed, even if TV channels are losing government advertising, they can function with the other 80%, unhindered. So, the issue of survival does not stem from government stopping its advertising, the problem starts when the other 80% starts dwindling as well.
When the current government was formed, commercial advertising was reduced by 40%. Hence by year end, along with the stopped government advertising and the cut in commercial advertising, TV channels couldn't reach breakeven. Since there was hardly any ad revenue during July and December 2018, the recovery from January to June 2019 was also very little. The delayed recoveries have choked the finances of the industry landing it in the current decline.
This situation did not arise today. For the past whole year we have been communicating it to the media planning and buying houses that if they keep reducing business by 10% every month, at year-end there will not be enough income to meet our expenses and we will not be able to survive. That is exactly what has happened.
Therefore, I believe that the biggest blame for the situation goes to the major media buying houses. The uneven distribution of advertising spend as facilitated by them; look at the ad spend for Ramadan or for cricket, they make up almost 30 to 40% of the entire year's ad spend. Then, 10% of the ad spend gets occupied by digital. So the industry is actually at its 50% potential which leads to downsizing. But the question is why is the downsizing happening only in print, radio, and TV? Why is there no such downsizing in any media buying house?
The budget allocation for regional channels generally stays small because while the media buyers in the industry understand how to position mainstream Urdu media, they have no knowledge about the masters of the regional channels.
Synergyzer: Please elaborate.
Athar: Advertisers plan their budgets for the year, which they communicate to their media planning and buying house along with the KPI's they have to achieve. Next, the buying houses decide on the various media options to utilize including electronic, print, digital or OOH; as well as the viewership such as national, regional etc. Here, the onus of responsibility lies on buying houses to disburse these budgets according to industry requirements, rather than just to convince their client to agree to terms favorable for the former.
Currently, there is a divide and rule policy in the industry: The medium in which the major buying houses are receiving key benefits is also gaining incrementally, whereas investments are being cut off from those mediums where monetary benefits are not as high. Let me give you an example. Where the advertisers were supposed to spend PKR 30 on digital media, the media houses convinced them to spend PKR 150 instead. Yet, it is not as if the clients are increasing their total advertising budget, rather the budget was taken from other areas and allocated to digital, only because it was benefitting the media houses.
During 2017-2018 and 2018-2019, we saw a less than 2% increase in budget from advertisers. Yet, in the media industry pie, where we see only 40% growth in some mediums, there is 200% growth in others! Also it is only the electronic and print media that are suffering from budgetary reductions, which is the main problem: When electronic media requires 85% of the advertisement pie, how can it survive at 50%? Hence, by reducing the budget allocation for niche media properties like regional TV channels, I would go as far as to say that the bigger media buying houses have actually put the industry's survival at stake.
I would recommend that if these buying houses want to support the industry, they need to convince the client to increase their overall investment. Also, investment in other niche media properties like sports TV channels, or even new mediums should be done after it has been done on national and regional electronic media.
Synergyzer: So what you are saying is that the budget is being allocated only to those areas from where the buying houses are benefitting? Are not the viewership trends also changing?
Athar: You see, it is the OTS or Opportunity To See that matters, which is the number of times a viewer is most likely to see any advertisement. Presently, no medium can compete with the OTS of electronic and print media and the cost effectiveness it offers. Also, viewership for TV stands out not just in Pakistan but also in the Middle East, Europe and the USA.
Yet, as far as the shift towards digital is concerned, in Pakistan it is mostly homemakers and working professionals who are online during office hours, when commuting or when they have spare time, which is usually around 6 pm to 7 pm. On the other hand, if you look at viewership trends between 7 pm and 9 pm, the concept of television prime time, which has been there since the heydays of PTV, is still very much the same today. In fact according to local as well as international research, there is a 100% decline in digital usage during this time, not just in Pakistan but in Dubai as well. But what happens is that when viewership or users are calculated over a 24/7 period, the results obviously vary. Also, if you pick up any random slot and compare digital and TV users, where digital may be delivering, it's not necessary that TV would be delivering too and vice versa.
The solution is to standardize these yardsticks for all mediums; be it OOH, print, electronic or digital.
Synergyzer: Why did the TV channels allow the media buying houses to set terms for them in the first place?
Athar: The issue, or change I would say, was gradual. Initially, while the majority in the media industry saw the concept of media planning and buying agencies in a positive light, there were those few who expressed reservations. These buying houses continued to expand, increasing their share of the industry's business to up to 40% – 60% and taking away clients from other agencies. It was only then that the realization set in that something was amiss, as revenue started dribbling from the traditional advertising agencies and a number of them eventually faced closures.
According to industry regulations, an agency or media buying house can sign up only one client from within the same industry. For example, if an agency has one client from say a telco brand, then that agency is not permitted to take another such brand on board as their client as well, because both are competitors that fall under the same category in the industry. Yet, the provision for creating different companies under the same group umbrella has always existed in the industry, not just in Pakistan but internationally as well, under prescribed lawful parameters. Hence, by creating and operating more than one agency and managing several competing clients under different sister companies, the major media buying houses created tremendous growth for themselves. Now they are at a stage where no media TV channel can dare to offend them.
Not just this, they diversified their businesses by offering additional services including (brand) activation, digital, content production etc., so now they are also selling these services to the client. While this may be economically feasible and convenient for the client since they can let go of having to approach different kinds of businesses in the media chain, this centralization of advertising and media services towards only certain media buying houses is hampering industry growth. With money consolidated with them, these agencies are now in control of decision making for clients for media suppliers, ultimately wiping out this role from the advertising agencies. For example, a number of production houses are now completely dependent on them for getting business so that they can produce commercials, programs etc. As a result, the advertising agencies, who are traditionally supposed to mediate such arrangements between clients and production houses, are suffering from immense losses.
Hence, advertisers are mainly to blame for availing these additional services from the media buying houses, even when it may be a conflict of interest for them.
The exponential rise in the dollar rate has greatly affected our expenses. This is because a major part of our expenditure constitutes of satellite payments which are made in dollars. So, with exponential rise in dollars rate, the industry also witnessed a drastic raise in its satellite expenses.
Synergyzer: A large population resides in rural areas. Then why is it that regional TV channels are being treated as any other niche category channel?
Athar: 70% of the Pakistani population resides in rural areas!
It is not just regional TV channels, but also regional radio channels and newspapers that are on the losing end. What happens is that after advertisers decide their advertising budgets for the year, they communicate it to their media buying houses, who then allocate budgets of the brands they are servicing to each of the mediums i.e. electronic, print, OOH, digital etc. The media buying houses also decide how much the advertisers will spend during the year on national, regional, sports TV channels.
The budget allocation for regional channels generally stays small because while the media buyers in the industry understand how to position mainstream Urdu media, they have no knowledge about the meters of regional channels. While they will know about the target audience of a national channel such as GEO TV, they will not know what slot gets the most ratings or what brand meets the KPI's (key performance indicators) of regional channels. Hence, they are not able to gauge our viewing trends either. As a result, ads get allocated to our prime time slot, as any other national channel, which does not yield results. For instance, KTN may be broadcasting a Na`tiyā Muqablā during the otherwise called 'prime time' slot. You can imagine the difference in target audience!
Due to this lack of understanding, media buyers conclude that advertising on regional channels does not give desired returns on advertiser investment and hence, advertisers do not need to invest much in them.
Synergyzer: How can advertising on regional channels go in favor of advertisers?
Athar: Like I just said, almost 70% of the Pakistani population resides in our rural areas. Regional channels can be employed to reach them. However, since the industry lacks the expertise to accurately analyze regional channels, they are measured according to the same yardsticks as national channels. Should a Sindhi channel's rating be with reference to the total Pakistani population? Is it logically possible that a Sindhi channel be viewed in Peshawar? Can you ask a fish to climb a tree?
What we need at this point are the yardsticks that can bifurcate regional from national and regional planners or expert buyers who understand these yardsticks and the audience of regional channels. They can then administer planned investment, on which the advertiser will be able to get a return right away. This way, not only will the advertisers' money be well spent, but the advertiser would also be inclined towards investing more on regional channels in the future.
Synergyzer: Do regional areas have enough buying power that will benefit advertisers in terms of converting advertising to sales?
Athar: Actually it is the buying power of urban areas that is declining day by day mainly due to inflationary pressures, whereas it has not even reached breakeven in regional markets. The 70% of the rural population remains undiscussed. They rural market is not as concentrated as urban, they are scattered but their per capita purchasing power is higher than the urban market. Where the inflation versus income ratio in our urban areas is reaching almost 260%, advertisers can still save 45% on regional advertising.
Take Karachi for instance. Just the electricity bill here is enough to upset the budget. However, the disposable income of a rural household is higher than urban given their simple lifestyle and lesser expenses. Even India is focusing more on their regional market for quite some time. The advertising campaigns of their brands Fogg and Dabar are prominent examples. Why? Because they are aware of the fact that there is a high degree of competition here and consumers have more awareness and understanding.
In Pakistan, we are trying to make the industry realize this fact through press, television and by discussing it with notable advertising agencies so that they can understand why they should secure the regional market.
I strongly believe that the ability to produce customized content is the only route to survival for both national and regional channels and those who do not will face difficulties ahead.
Synergyzer: Currently how is KTN dealing with the reduction in advertising?
Athar: We decided that the only way to recover from this situation is through content production. For the past three to four months; we have been creating content based on viewer preferences. We have also been producing branded content, which we are selling as well as amplifying over our own as well as our advertisers' digital properties. While it may not be making us profits, it is helping us lock our TV budgets.
I strongly believe that the ability to produce customized content is the only route to survival for both national and regional channels, those who do not will face difficulties ahead. It is the era of point-to-point (touch point?) advertising; advertisement on ROD (Run of Day part) etc., is obsolete now. Advertising has become more result-oriented nowadays and results are achieved as soon as money is invested. Gone are the days when clients would ask for a good position during mid-break or by asking to run scrolls as value addition. Any advertisements produced have to have high content value and must be able to create top of mind recall, otherwise it is of no use to advertisers. Currently, viewers have more than a hundred TV channels to choose from and creating such recall is only possible through content.
Even if we look at digital media, content is the defining factor behind its endurance. Web banner ads, blogs, editorials etc. is almost obsolete now, and subtle integrated marketing and customized branding is the way to go. Also our industry has now started to understand how to make digital media work. We have been applying this strategy in the past few months and it looks promising so far.
Synergyzer: How do you see the industry faring in the remaining part of 2019?Athar: As the advertising revenue decreased from July to December 2018, it affected the recovery in January to June 2019 as well. The recoveries for any advertising done is made three to five months after the ad placement so even if clients brought their advertising to TV channels at the beginning of 2019, the first six months of 2019 will not be good for media outlets financially.
The improvement for the latter half of 2019 can only be ensured if the advertisers and the TV channels get in sync and start working together keeping each other's interests in mind. In fact, TV channels should guide the advertisers and inform them about new avenues and content that can be explored so that the role of media buying houses can be minimized. Through these methods, if the media owners can convince the advertisers to invest more in electronic media once again, I foresee conditions improving for the upcoming period of July to December 2019.
Stay Tuned to Synergyzer!