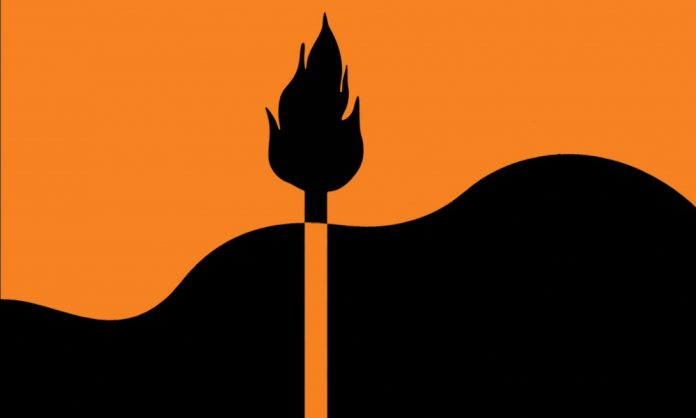 As originally published in Synergyzer Issue 2, 2019
Wali Tirmizi writes about Teeli, the digital entertainment company that launched itself into the digital space with their humorous video 'Darzi ki Marzi'. Associated with the Dawn Media Group, Teeli was founded in 2017, and since then has been creating and steadily producing video content that South Asia's urban youth can relate to. With a focus on quality, Teeli's content ranges from bite-sized series to longer narratives. 
THE TEELI PHILOSOPHY
"Nowhere on traditional mainstream media – or frankly, anywhere else – do we see topics that Pakistan's urban youth can relate to or are reflective of their experiences of living in this time of monumental change. Hence, the premise behind launching Teeli was simply to fill that void, and accordingly, our content ethos is to cover what we see as the modern Pakistani experience. Teeli hopes to do that through creating video content in as many ways as possible.
Traditionally, consumption was the sole use-case kept in mind when creating media; however, instant messaging and social media platforms have changed that, enabling media to also be used as a communicative tool through GIF's, memes, listicles etc. The internet has been an incredibly revolutionary force since it offers instant and global distribution of content as well as allowing its non-linear consumption, meaning it gives the audience the choice to consume content however and whenever they choose. All together, these factors affect the use-case of media, i.e. how people use and interact with media. This changing dynamic provides numerous opportunities for content creators to continuously innovate and be creative about it. Benefiting from this, Teeli plans to roll out a whole suite of programming in a variety of genres for our target audience."
What defines Teeli and makes it what it is? A singular focus within everyone at the company to create best-in-class video programming for our audience.
CRAFTING TEELI: THE BRAND
"Primarily, our target audience comprises of 18-to-34 year-old city dwellers. This is a demographic that's going through an incredible change due to personal factors such as graduating from university, entering the workforce, and starting a family, but also what is taking place in the country at large.
Since we are laser-focused as a video company, our team at Teeli comprises of trained filmmakers experienced in screenwriting, direction, post-production and other facets of filmmaking. This team's talent and their drive for marrying the worlds of traditional storytelling with new forms and manners of consumption is, I believe, Teeli's edge. What defines Teeli and makes it what it is? A singular focus within everyone at the company to create best-in-class video programming for our audience.
Currently, we are creating content in three broad categories: Humor sketches, short films, and web series. As far as our distribution strategy is concerned, we follow a distributed media strategy and place our content across a number of platforms as opposed to just our owned and operated properties. As such, our content is available on a number of different video platforms including Facebook, YouTube, Instagram and iFlix. The audience on each platform interacts with content in a unique manner, creating a number of different use cases. For example, an average Facebook user is a consumer as well as a content distributor, while YouTube is primarily a consumption platform. Such differences and nuances between platforms influence our thinking and ultimately impact the sort of content we create.
For advertisers, Teeli broadly offers three options. 1) Sponsorship of our original content, 2) Customized content creation, and 3) White-labeled content production. In the first two cases, the content is branded and distributed as Teeli content. In the third, since the advertiser can market such content as their own, we simply serve the role of a production company and the client is free to distribute the content as they please.
THE DAWN MEDIA GROUP EDGE
"The Dawn Media Group has been in the content space for more than 70 years and content creation is very much a part of the Group's DNA, which trickles down heavily into all of its companies. Moreover, there are other countless advantages and synergies that this gives Teeli, out of which the most important are; the unrelenting focus on quality, the unparalleled reliability and credibility of the group in the market, as well as the countless creative and business learnings that the group has accumulated over the past seven decades.
While I may not be at the liberty to share our future plans at the moment, yet I can say that we have very ambitious and exciting content in mind targeting a variety of genres, lengths, and most importantly, mediums."
Stay Tuned to Synergyzer!