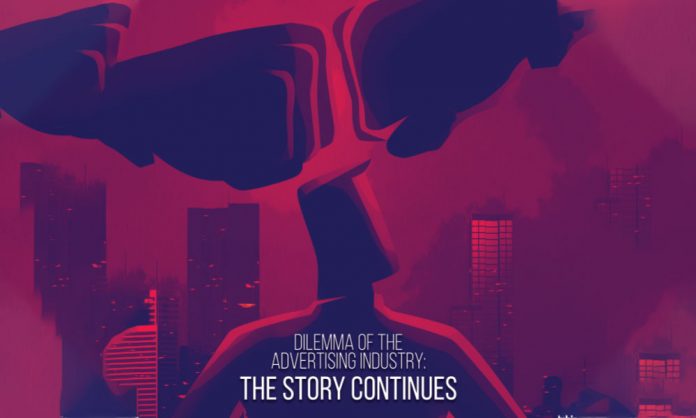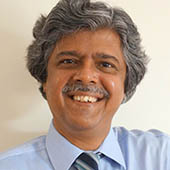 We spoke to Numan Nabi, CEO – The Brand Partnership, in 2018; when he was also the Vice Chairman, Pakistan Advertising Association (PAA); about the need for regulations in the media industry and positioning advertising back again as the creative and respectable profession that it is.
Two years later in 2020, we ask him how the industry responded to his efforts and what  changed.
Synergyzer: Back in 2018, ad spend reduced by an estimated 20 to 25% primarily due to an increased USD exchange rate, and since there was no government advertising since July 2018. What is the situation now in terms of ad spend and why?
Numan Nabi: At the very offset, let me rephrase the last line of your opening statement which uses the term "his"; it should be replaced with "PAA" because me as an individual – I am small fry, it is PAA which is the association created to play a role in shaping the future of the advertising industry and working with all the stake holders. Being the Vice Chairman of PAA, I was just one member in the CEC (Central Executive Committee). Therefore, the progress made by PAA was a collective one.
Since your question begins with reference to ad spend of 2018 over 2017, let me respond to that. Firstly, there is no improvement in the ad spend over the last 3 years though things did show signs of improvement in early 2021. But factors ranging from a huge cut in government advertising from Quarter 3 of 2018 to the impact of COVID-19 in the beginning of 2020 coupled with the economic situation during both periods did reduce the ad spend. According to estimates, for TV which is 68% of the total spend, 2019 over 2017 was 30% lower, while 2020 over 2017 was 46% lower. Industry analysts point out that the government advertised in 2020, but the spending was negligible compared to that in 2017 and in the first two quarters of 2018 and this was a major cause for the negative growth. Here, please note that this data relates to TV which is – again – close to 68% of the total ad spend. And any change in ad spend on TV has a significant impact on the industry.
Synergyzer: But, where was the ad spend being funnelled to because radio and print media are still suffering?
Numan: Print, like other media also suffered heavily; initially due to cut in government advertising which was further aggravated due to COVID-19. The lockdowns and uncertainty had an adverse effect on key businesses i.e. real estate, automobile and financial services; and they all cut down their budgets. It is estimated that the ad spend for print during 2018 over 2017 was minus 10%, while 2019 over 2018 was minus 30% and 2020 over 2019 was an alarming minus 56%. Radio was already suffering if not bleeding because of many reasons during the last 3 to 4 years and the overall situation added to its woes. Even the outdoor medium took the hit, initially because outdoor sites in Karachi, the biggest consumer market, were banned. Events and Activation were not held during 2020 due to COVID-19 and the situation exists. I don't think there was any funnelling because budgets did not increase.
Synergyzer: How much has the industry changed since 2018, where the two big boys were controlling media planning & buying, where quantity & price were the norm? Are there any frameworks in place?
Numan: There is no significant change. There are no frameworks in place which can be termed as being beneficial to the industry. The advertisers and media are still engaged in the traditional ways of business and focused on price discounts, value addition, and FOC's. The agencies and media buying houses are being made to work on getting more discounts and quantitative benefits. The result of this is that media rates instead of increasing are generally going down. CPRP obtained by major spenders, today, is lower than that of 6 to 8 years back. The practice of content bartering has considerably reduced since they became problematic for major TV channels.
There is always the possibility of a third media (planning and) buying player emerging, be it due to global alignment or a major client or two shifting from one agency or media buying house to another. However, it is not a question of the second player or the third player; it is the considerable revenue gap between the first and the second and the huge gap between the second and the third. Such gaps did not exist in the period from 2008 to 2012 but these are clearly visible today. Thus, the situation remains the same and in my opinion, the 2 big boys will further strengthen their position and will have greater dominance. They have intelligently, used their muscle and revenue base to create diversified opportunities which are and will give them advantage in further consolidating their position.
Synergyzer: You were the Vice Chairman of PAA in 2018, where PAA was working with PAS, PBA and APNS to formulate a practical policy and reach a consensus amongst all stakeholders to regulate the media industry and improve business practices and facilitate each other in making the industry grow on professional lines. Also, you were working on changing the perception of the Pakistani advertising industry by meeting with government ministers, officials and departments to brief them of the reality. How fruitful were those efforts?
Numan: PAA, PBA and APNS being key stakeholders to regulate business practices in the advertising and media industry were actively involved in dialogue and identifying the solutions to the issues faced by each as businesses and all three as an industry. Progress was made on many fronts. PAA did interact with the government individually as well as with PBA and APNS as a group. However, the government officials usually have preconceived notions about certain matters and they consider them to be reality. So PAA had to present its case from scratch to them. Frequent shuffle of government officials didn't help either and changes in policies by the government too had its impact on progress in this sphere. But, PAA continuously worked towards solution of issues which came up during the last 4 years and has done reasonably well on this front, considering the ground situation and realities. And in the process has been recognised as a body representing the advertising fraternity. PAA has helped its members by handling issues at all levels. PAA has also brought about unity amongst the members and provided them a platform for exchange of views and discussions on various industry related matters. Such interaction is critical for policymaking and development of the advertising sector. PAA CEC has been active and is working towards attending day to day matters besides continuously interacting with the government and media bodies to safeguard the interest of its members. In real life each group involved in a given business (read media, advertising and advertiser) also has its interests which may clash with that of another group linked to it and here safeguarding each other interests rather than focusing on self-interests only is a win-win for all. Yet unfortunately most of the times the groups prioritize their interests only, resulting in chaos and trust deficit which is detrimental to the core objective of developing policies that can help the industry grow over the years. Honestly speaking, we have not been able to differentiate between industry and business, and a number of times business competitors do not realize how detrimental their rivalry is for the industry itself.
PAA has made significant progress in resolving some critical matters with the government and has been working closely with PBA and APNS to streamline the processes.
Synergyzer: What challenges do we expect the media industry to face in 2021 and beyond?
Numan: Let us start with some positivity before highlighting challenges. There is anticipation, based on indications, that ad spends will increase later this year and if it happens, the media industry will get a jump start and be in a position to invest in the growth of their business in qualitative terms. Quality improvement is key to the growth and stability of the business. However, the big challenge for the media in this context will be to create a balance between key factors which are pillars of their business. One challenge will be to command reasonable rates without compromising under the pressure of 'mangay more', the rate war has had an adverse effect on the businesses of media and the agencies/media buying houses. Second, the media has not focused on the distribution of their TV channels, and they will come under intense pressure with the launch of new players, of which, already 3 or 4 have been launched under the new licenses issued so far. Third, media will have to help create regulatory frameworks and SoP's for conducting business because there is an immediate need for this if the industry has to grow on sound footing.
It is pertinent to point out that most of the questions are focused around the electronic media and hence replies are also revolving around the same. Print will continue to face challenges, which will grow over the years unless sound business plans are put in place.
Synergyzer: Do you think digital is becoming the dominant medium in the industry?
Numan: Earlier, there was this impression that digital will grow phenomenally in terms of getting revenue from ad spend but it did not happen the way it was being projected because the dependence is on inventory sold by publishers at cheap rates to international platforms and this fact, according to my knowledge, is the single largest revenue stream for them. It is true that viewership on digital has been on the rise. The reason for this is that people are watching or paying attention to YouTube channels launched by TV anchors and journalists, live sports streaming, Tik Tok and other social media platforms. But, the ROI (Return on Investment) on these is still unclear. Yet, digital can grow if there are strong IPTV or OTT platforms in the country.