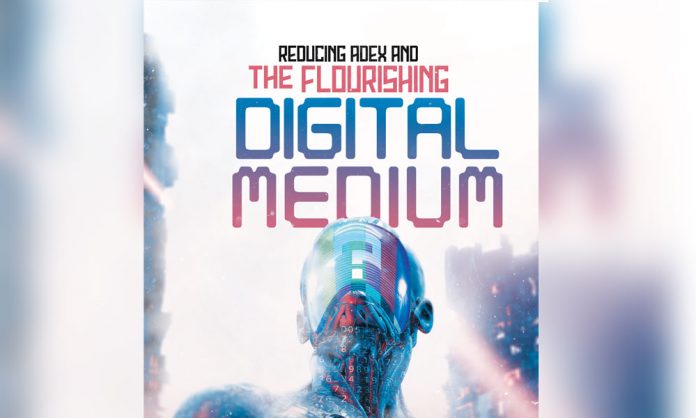 Mehmat Faisal, Executive Director – Synchronize Carat, talks about the disruption digital media has created in the media planning and buying industry, and the impact of decreasing advertising expenditure.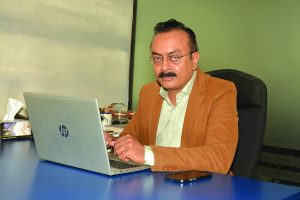 Synergyzer: What is the total media spend on TV, radio, print, out-of-home including activations and the digital medium?
Mehmat Faisal: Unfortunately, the cumulative amount of advertising expenditure (ADEX) on Pakistani media has not been estimated accurately. Different stakeholders use their own methodologies to calculate a ball-park figure, due to which the industry is not aligned in this matter and that is a big dilemma, which has restricted our growth over the years. These conflicting figures are rather giving an unfair advantage to a few media buying houses in Pakistan, while most other companies are not getting a level playing-field. So, it's necessary that the industry collaborates to ensure balanced competition in the future.
Having said that, ADEX in Pakistan has been consistently declining on an average by 8%, year-on-year since 2015. Also growth stagnated for some years, but it is the decline that continues to cause major losses to the country's media industry.
Synergyzer: What is the reason behind the budget decrease?
Mehmat: While the average decrease is 8% since 2015, the cumulative decline was 11% in the year 2020 as Pakistan's ADEX closed at Rs. 55 billion. I believe that the major reason for the average 8% decrease is the imbalanced distribution of budgets because most spending is going towards only a couple of media buying houses. Unfair competition has thus enabled price manipulations and some other malpractices too, while the industry's growth is restrained. Unless the media buying industry operates in a more balanced manner, most companies will lose their viability as they continue to purchase air-time at higher rates. The extent of how misbalanced the competition is can be gauged from the fact that there are media planning & buying companies that pitch really in-depth strategic effectiveness proposals going up to 200-pages which are simply rejected by the clients due to higher media buying rates quoted in those proposals. So, I urge the industry to keep the rates universal, and universally, rates are not a part of pitch presentations. Thus, decisions can be based on better strategic planning and smaller companies can also get opportunities to work hard and grow.
Synergyzer: What does the advertising budget change looks like in the past one year compared to 2019?
Mehmat: If we analyze the annual comparative trends of Pakistan's estimated adex, the television ADEX was Rs. 34 billion in 2019, but in the year 2020, it got reduced to Rs. 28 billion. This reflects a decline of 16% year-on-year (YOY).
On the other hand, digital media expenditure grew phenomenally in 2020, due to the COVID-19 pandemic and nationwide lockdowns: It shot up to Rs. 10 billion, whereas in 2019, the digital ADEX was Rs. 7.2 billion, reflecting a growth of around 39% YOY.
Print media advertising in 2020 came to Rs. 9.2 billion, which was 20% less than the approximate figure of Rs. 11.5 billion for the year 2019.
In 2020, the out-of-home ADEX figure was Rs. 6.5 billion, showing a decline of 25% from the previous year's figure – Rs. 8.6 billion approximately.
The radio ADEX closed at Rs. 1 billion in the year 2020, as it suffered a decline of 9% from the previous year's figure.
All these trends show a great degree of abnormality. If we evaluate the overall ADEX, digital is the only medium where we see an incremental growth, which shot up during the COVID-19 lockdowns that confined the population to their homes, where they converted and sought infotainment mostly on digital platforms. This prompted the advertisers to suddenly divert all their focus towards digital media.
Synergyzer: If the overall ADEX budget is decreasing, then how is digital increasing in share?
Mehmat: The interesting fact is that TV continues to dominate the media industry with a 92% reach, while the internet, including social media, is still limited to 48% reach, making it the second most popular medium, amongst consumers across the country. Out-of-home advertising comes third with 42% reach, while the print media promises 35% reach.
So how did the digital ADEX rise? This happened because advertising budgets are being shifted internally, within the industry. The budgets are being diverted from out-of-home, which became an ineffective medium due to the lockdowns, as there was hardly any outdoor social movement. Also, print media budgets got shifted towards digital. Only radio spending remained stable during 2020.
However in 2021, I expect the scenario to change. TV spending may see some increase, because some new advertisers have entered the market and they are releasing TV ads, as the COVID-19 threat has reduced during recent months. Certain experts are forecasting that the digital media ad spend may increase from Rs. 10 billion to a whopping Rs. 18 billion, yet personally I think that there may be a sharp rise in digital ADEX up to 50 %, but I don't foresee an 80% jump this year since the global impact of the pandemic has persisted throughout the year. But I do believe that the real big jump might come after the health threats are completely controlled internationally.
Synergyzer: The entertainment content shown on TV versus what is being uploaded on digital platforms has a different vibe to it. In your opinion, what are the audience dynamics that this new form of content is reflecting versus conventional TV? How is media planning & buying changing as a result?
Mehmat: Even with all the technological access today, 67% of Pakistan's media audience is rural with very limited access to the internet; hence TV will continue to be the most popular medium in Pakistan, during the years to come. Only 33% of this rural audience has easy access to smartphones and digital media, which is mostly the youth in villages who mostly watch YouTube or surf Facebook, or consume some other form of digital content. Most of them are also restricted by socio-economic and cultural barriers that refrains them from using digital media. However, TV and radio are available and allowed to be viewed and heard in most homes and restaurants, in cities and villages all over Pakistan, since TV content can be censored and controlled more effectively.
In the past, our media industry was driven by media buying and the price manipulations that controlled this process. However, the trend is changing and now the industry is increasingly driven by the media planning process and more decisions are being carried out on the basis of Key Performance Indicators (KPI), as the goal is to achieve maximum reach through effective planning. This is all the more reflective in the digital medium, as it allows us to show content to precisely targeted segments and individually identified consumers. Also campaigns can be customized based on the target market and product positioning. With these changing dynamics already in place, television advertising is also becoming more planning-centric.   
Synergyzer: How is the content evolving, along with audience dynamics?
Mehmat: The urban market which consumes digital content is only 33%, hence whichever program or drama is aired on TV, it is later uploaded to the YouTube window of each TV Channel, yet it is mostly viewed in urban regions only.
The non-TV or made-for-digital-only content found on YouTube is totally different from the traditional dramas and TV programs that follow censorship laws, and is mostly created by totally different production teams. These YouTube creators or producers are running their own regional or ethnic channels, and these channels are catering to specific regional audiences or genres including Punjabi comedy, Turkish soaps, English music, urban lifestyle, rural culture etc. The cost of producing such digital streaming content is much lower versus producing TV content.
Previously, news media was more popular in Pakistan, yet we have seen a clear shift in viewership preferences since the beginning of COVID-19. During lockdowns, more people became focused on entertainment media, instead of news channels and political programs.
Synergyzer: What would be your conclusion about the future of the media industry?
Mehmat: As a leading media buyer, my conclusion is that the media industry should be more balanced, providing equal opportunities for every competitive company. The success factor in this sector should be driven by planning-centric objectives, rather than cut-throat pricing-competition. Also, timely corrective measures can reverse the decline in the annual ADEX amount and help the industry to grow again. The bottom-line is to ensure fair-competition for a better future.