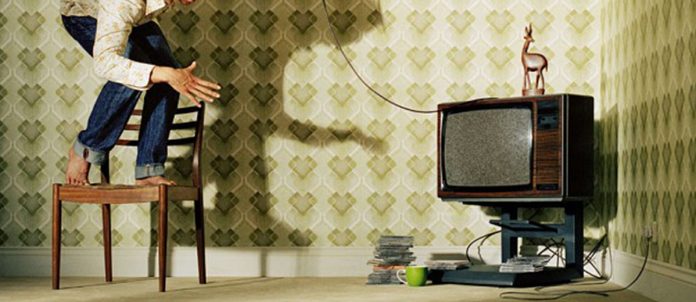 Tajammul Shaiftah, Director Marketing and Business Development – SSI Group of Companies, speaks about the group's terrestrial and cable channels  in a discussion about the future of the television industry.
Synergyzer: Tell us about your career profile.
Tajammul Shaiftah: I began my career in the field of print media with the Dawn Group of Newspapers in the 90s but about a decade earlier, I joined the electronic media as I found it to be a more exciting and growth oriented medium at the time. Hence, I joined Sports Star International (SSI), and have been working with them for the past seven years.
Synergyzer: Please give some details about ATV and APlus.
Tajammul: ATV has been in operation since 2005 and is a hybrid channel for current affairs, infotainment, entertainment and news. Through this channel, we try to break away from traditional TV programming while staying within the social and cultural values of our society giving it a place among all age groups, thus making it a family channel. It enjoys terrestrial, satellite and cable TV viewer-ship, providing an opportunity to advertisers to reach out to their target audience, effectively. ATV is being watched in 86 countries around the world and covers approximately 85% of the total media ground in Pakistan. It reaches about 100,000,000 viewers and is even accessible through the internet at www.atv.com.pk.
APlus, on the other hand, is a satellite based entertainment channel. Everything that we air, even news, is entertainment based, only.
Synergyzer: How is ATV promoting itself as a brand, especially in rural areas?
Tajammul: Over the past seven years, ATV has covered stories of interest to rural and metro viewers both, for example, programs on farming for the former and entertainment segments for the latter.
Also, we are the pioneers for airing district news in Pakistan, which is now being followed by most news channels.
Synergyzer: Which channels do you consider your competition?
Tajammul: In the terrestrial market, the only two channels operating are PTV and ATV, and we consider PTV a mentor rather than competition.
When it comes to being in the entertainment market with APlus, it's difficult to name any specific channels as competition, as being on satellite means that we are not only competing  with other entertainment channels in Pakistan, but rather with channels from all over the world, including Indian and American channels, in-house cable channels and any others available.
Synergyzer: What is the penetration of cable in real terms in Pakistan?
Tajammul: It's a million dollar question as we lack research data. However, in my opinion, cable penetration is somewhere between 50%-60% nation wide.
Synergyzer: What are the challenges being faced by television channels and how do you suggest they can tackle them?
Tajammul: The biggest challenge is definitely getting acquainted to developing technology. People who have been working in the field for the past 20 years have to learn new systems and the younger lot that is joining the industry, does not have the learning that only experience can give. Recently, certain universities have started teaching media as a proper degree, which will go a long way since now people are actually learning the skills such as planning, production, management and so on before entering the market and with time, they will begin to gain experience.
Secondly, any organization is a mixture of expertise and professionalism and channels should know that there is always room for improvement, whether in the administration of the channel or in its programming. Even though there are 70+ channels, there is still room at the top, and to get there, a channel requires direction, with specific aims which they can achieve through good strategy and planning.
Synergyzer: Besides satellite and cable technology, are there any new and viable avenues of technological advancement being explored for TV?
Tajammul: The internet, with the option of online streaming is definitely the next big thing. The market is big in Pakistan, much like all over the world, but the potential is yet to be discovered and made full use of. Digital inventions such as smart boxes can give the viewer access to 200-300 channels at one time and the future of TV is definitely moving there.