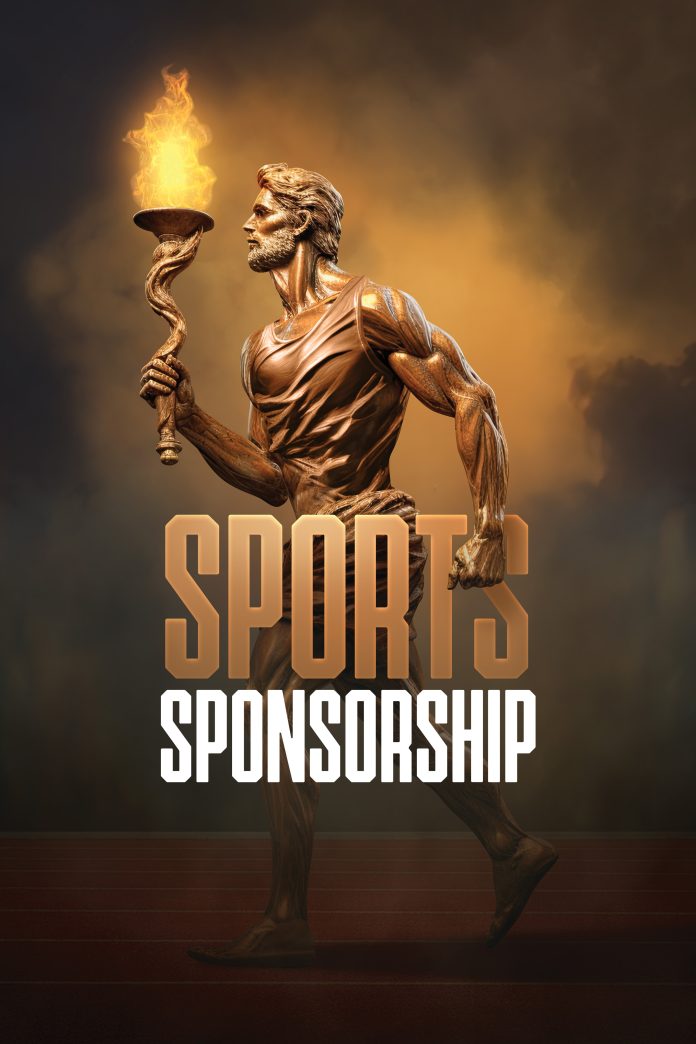 It was not all rosy when Shafi first stepped onto the track for his first sprint back in 2018 as he was training for obstacle racing. The struggle for fitness and the battle to gather enough of his own resources to sponsor his first few races began months ago. The journey that began from being a fitness trainer for celebrities and followed by him going on a weight-losing spree finally brought him to the biggest stage for any 40-year-old marathoner.
Faisal Shafi, 41, continued with whatever resources he had left with him. His first marathon was in 2019 in Dubai. One after another, with successful participation and completion of a few races, he became one of the few, if not the only, flag-bearers from Pakistan, which garnered him the much-wanted lifeline: a sponsorship! With more exposure and better performances, sponsorships from both international giants and local businesses started flowing in. This year, he will be participating in Berlin and Chicago in the World Championships, and currently, he owes his successes largely to McDonald's Pakistan. He is already signed for Tokyo next year and qualified for the most prestigious Boston marathon. He is now aiming to achieve the sought-after Abbott World Marathon Majors six-star medal when he participates in Boston in 2024.
Currently, the global sports sponsorship market size is believed to be somewhere around the USD 70 billion mark! It is the financial and monetary support for any athlete, game or tournament by anyone who is willing to pay a substantial amount to and for them. This transaction helps both parties in attaining their goals. The sponsoring brand or organization gets away with a number of benefits including, but not limited to, gaining competitive advantage, augmenting brand visibility and gaining valuable insights. The organizations can sponsor anything associated with players and may even get rights to sponsor the name of the stadiums and booths within. Sponsoring shirts is considered one of the most cost-effective options for sponsors. Understandably, North America is the region with the largest global sports market size.
But sponsorship is not always about the money. With the comfort of knowing that finances are being taken care of, a sportsman looks forward to improving the standard of his game. It also ensures them a better kit, quality equipment, the latest focused training, and an updated coaching staff, to name a few. Thus, sponsorship helps an athlete become a complete package to reach the podium. Gone are the days when athletes would play solely out of passion for the game or love for their country. Even international players representing their countries seek better monetary prospects or would succumb to lucrative offers by the leagues that have taken over global sports.
The concept of mega leagues remained alien to our part of the world for many decades. Even getting a cricket contract from a county in England or a coaching job from any European nation in hockey would be icing on the cake for any local athlete's career.
The advent of multibillion rupees leagues in Cricket, like IPL (estimated brand value of $3.2 billion), and even PSL locally, has paved the way for many sportsmen of calibre falling for their lucrative offers in South Asia as well. It also opened league doors in other sports here as well. The role of sponsors and business purchasing teams blew away how finances would be handled by boards. The players, now a commodity, would not only be evaluated by their sporting skills but also for their stardom value, personality and fan following. They would be part of many advertisements, programs, and road shows while performing a solo role or with their teammates.
Their on-field jealousies would be highlighted by the advertising agencies to get an extra rating, and their own performance-related deficiencies and issues would be mocked even by themselves to get the extra dough. The transition from a tournament being sponsored to one where stickers of multiple brands are cluttered on the shirt was rather an abruptly quick one. Participating in the sponsors' CSR activities and being their brand ambassadors, inculcating awareness among the masses, the sponsored players can go to any extent to be in the good books of those who are ready to spend money on them.
In countries like Pakistan, with an annual federal budget of $50 billion for the year 2023-24, and where the developmental budget is almost negligible, various sporting associations receive only a partial amount with which they can hardly conduct a local annual tournament in their respective sports. Indeed, the sports budget was reduced to Rs1.9 billion this year. Getting a player sponsored and providing them with the required infrastructure, exercise equipment, and exposure in international competitions that would enhance their skills and help them grow as players is, thus, a far-fetched expectation.
Only the already ability-proven players get the benefits from such sponsoring multinationals and local businesses that invest in their performing athletes. And that too in the sports which are being watched by millions. Games like table tennis, swimming, baseball, rugby, and many others that are part of the Olympics suffer both in the short and long run. Recently, Pakistani equestrian horse rider Usman Khan qualified for the Paris Olympics 2024, a feat he achieved for the second time in a row. One of the initial statements he made was a reminder to his benefactors to ensure the smooth and timely transaction of funds from relevant authorities. However, he is fortunate to have much at his disposal. But players from many other sports are not so fortunate.
The downfall of our national game from the heights to where we are now is partly because of the lack of local sponsorship at different levels of the game. I can recall one of the Hockey captains, Muhammad Imran, making a statement that players cannot win if they are fed with chickpeas and bread. It was the first time that Pakistan was ousted from the Olympic participation in the national games after 67 years!
Monetary fraudulent activities, malpractices, financial embezzlements, corruption, and the lack of proper audits sow the seeds of distrust among corporations when sponsoring any specific sports association here in Pakistan. However, individual sponsorships can easily be carried out. The difficult task for an athlete, until they themselves make a breakthrough in the game, is that they may need to market themselves enough to get into the minds of those who may be able to sponsor them.
There is a need to ensure the drafting of such laws which would restrict the sponsoring corporations from investing not only at the school-going children level but also in such games which are otherwise neglected or not keenly followed. Not many sports here in Pakistan should and would go performers less, only because the athletes were unable to afford it. Many more Faisals would embrace the sporting tracks, and healthy competition may improve our chances of maybe getting back to the Olympic medal podium one day!