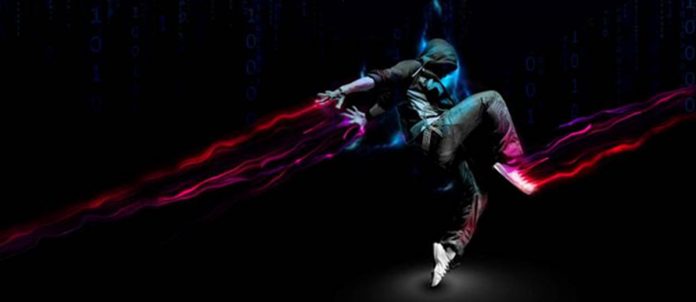 By Quratulain Tejani
 I wonder if more content exposure can be achieved through digital media versus electronic broadcasts: Did you know that human eyes can read 2500 words per minute compared to the ear which listens to only 125 words?
Conventional advertising and the novice, yet exponentially growing, digital media, were running parallel to each other until Pakistan Advertisers Society (PAS) decided to come up with a one-of-its-kind event to bring both kinds of media at a single common platform. Thus, 'Dig-It 12' was organized and was done splendidly well.
With the purchasing power of households and families moving into the hands of digital natives, it is becoming quite imperative that digital strategists and specialists are made an integral part of the marketing planning process. After the welcome address by Javed Jabbar, the conference kicked off with a case study of Coca Cola's campaigns; how their magnitudes got multiplied manifold due to digital media and integrating the brand's strategies with it. Shakir Moin – Marketing Director, ASEAN, Coca Cola shared some useful insights into the campaigns' digital journeys and emphasized how it added value to their brand.
Farhan Qureshi – CEO Starcom, took to the podium after the session resumed and explained the significance of the medium from a media buyer's perspective. Traditional marketers are not migrating to digital because they believe in myths like:
Digital does not give a good ROI
It doesn't give a sexy sell, or
They don't know it well enough yet.
The panel discussions and syndicate sessions later in the day bombarded the participants with mind blowing facts and statistics. Amir Paracha from Unilever distributed brands into digital agencies last year after realizing the importance of digital media, and with that experience, took the audience briefly through the company's digital journey.
Pakistan momentarily has the highest internet growth rate in the South East Asian region. 7.8 million Pakistanis are on Facebook and an average internet consuming Pakistani watches 97 minutes of videos on YouTube a day. 65% of the people now look up for brands themselves on the internet and post comments, queries, complaints and suggestions on the brand pages. Digital is very interactive. So is it just about fans or is engagement a more integral part of digital? Nick Whetham – GM, Tribal DDB Gulf, says it's all about interaction and building customer-oriented brands.
Ufone from the telecom sector and Geo TV from the electronic media have witnessed the highest levels of Facebook activity and emerged as digital leaders in their respective industries. On November 9, Ufone posted a picture of Allama Iqbal which got over 22,000 interactions. Nokia posted a picture of its gadgets recently on its page which got around 12,000 interactions. Brand presence and activity on the internet is doing wonders to their awareness, recall and customer driven responses, ; leading to massive increments in their sales volumes.
In 2011, only 5% brands were responding to customer queries and feedback, said Adnan Shahid, a number which has exponentially increased to 48% in 2012. For a brand to become more socially devoted, it needs to 'listen, engage and measure' audiences through its digital brand pages. Statistics show that the five most devoted brands in Pakistan (in sequential order) are Telenor, Mobilink, Talk Shawk, Djiuce, and Body Shop.
A lot of numbers and statistics were added by Richard Webb – CEO, Effective Measure; Imtiaz Noor – Country Manager Pakistan, Effective Measure; Aly Mustansir – Head of Marketing and Brand Management, HBL; Monis Rahman – VP, DPAP and CEO Naseeb Networks; Babar Bhatti – CEO, Mutual Minds; Salman Abedin – Consultant, JWT; Kieran O' Sullivan – Head of Digital, JWT (MENA); Naeem Zamindar – CEO, Wateen Telecom; and other renowned speakers and industry leaders.
Another interesting digital avenue for brands to reach their desired audience is 'Mobile Marketing' which was also the focus of 'Dig It 2012'. According to PTA, there are 120.5 million mobile subscribers in Pakistan out of which 20 million users consume mobile internet. Michael Leander said there are around 5 to 6 million smartphone users in Pakistan and the number is still growing.
The last session was a debate on the shift that is required by traditional marketers from conventional to a more digital driven brand promotions strategy. Mehmood Nanji – Advisor, Millac Foods, believes that digital should be a crucial part of brand strategy yet traditional media cannot be eliminated. Brands need the latter media but in the coming years, the most thriving brands will be those that are digital leaders or adapters and will survive the cut-throat cluttered competition in the digital age.
"Learn to walk before you run," said Yasir Riaz who believes that digital strategies of brands should be formulated around this idea. It's high time that every brand starts walking as the day is not far when they'll have to start running to save themselves from becoming history.
Quratulain Tejani is currently majoring in advertising and public relations from SZABIST. She has a flair for writing and is a social media fanatic. She tweets @qtejani