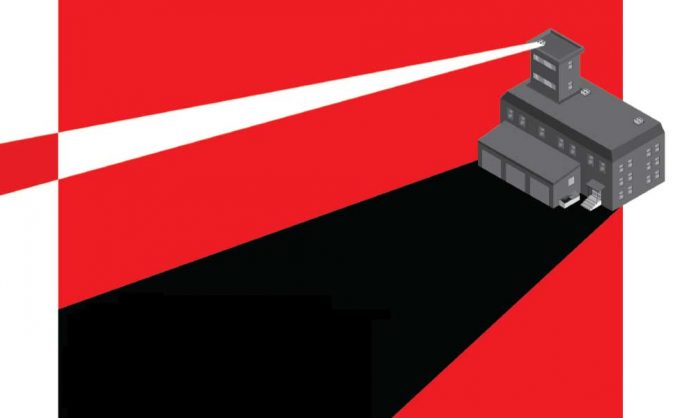 Writing this, I realize how much privilege is associated with the word 'ready': How many of us are 'ready' to stay socially-distanced – including isolated – in a lockdown with ample supplies to last us an otherwise indefinite period of time or, even go out and buy necessities and more in a manner that will hopefully keep us safe from a virus that did not even exist five months back? Those of us who can read this are definitely fortunate.
The novel strain of the coronavirus family inflicted COVID-19 (stands for Corona Virus Disease that started in 2019) has and continues to test the readiness of the most prepared amongst us, including nations and world superpowers. The looming of a recession on the world cannot be ignored and in the coming months, experts foresee industries and businesses fighting for their survival. Yet paradoxically, this is a discussion for the future – hopes abound in all sincerity.
Currently, it is our consumer dynamics that warrant more focus.
With our home-delivered lifestyles coming to a halt, and malls and other brick-and-mortar purchasing channels being lockdowned – minus essentials, fuel and healthcare off course – the one channel where economic activity has seen a massive surge is the online medium and ecommerce. Whether it is to connect in a socially-distanced manner; read, listen and watch content; shop online even though a number of cases will see the light of delivery once the (hopefully older) normal resumes; or conduct financial transactions including philanthropic donations as well as the government reaching out to those in need etc.; digital services is more than just a matter of choice right now. According to insight reported by the global trend forecaster WGSN, it's likely that we will not revert back from our current heightened use of technology and digital services – the report terms it as 'tech-celleration' – even when the worst of the crisis is over. Videoconferences will become the norm for work meetings, and maybe even some personal get-togethers. There is already a reduced doctor-patient interaction for primary healthcare services owing to the lesser number of healthcare professionals and specialists and an increasing number of patients due to the epidemic, which will lead to such healthcare services almost permanently moving to virtual channels. Similarly, there will be more focus around finding digital solutions for conducting events, even large scale ones, as more and more sports and entertainment events continue getting cancelled. Also, the respective organizations will try more than before to stay connected with their relevant fraternities. For instance, the Cannes Lions International Festival of Creativity has postponed their 2020 event, yet in a bid to stay connected they have opened their platform for the global creative community to share stories about how consumer behavior is adapting to the rapidly evolving circumstances, how brands as well as people are employing their creativity to respond and how these testing times can be utilized to bring about positive change.
Moreover, in the current circumstances where economic activity does not look like it will happen at the scale it used to any time very soon, another report by We Are Pi, an ideas company based in Amsterdam, very well sums up the new consumer drivers that have very much surfaced around the world in these testing times – Health, Home and Humanity.
HEALTH: THE #1 CONSUMER DRIVER
According to the report titled, Rethinking 2020, with more than half of the world lockdowned, people are focusing more on their Health & Wellness and seem to have developed more of a sense of collective responsibility to keep each other safe. Some examples include the WhatsApp WHO (World Health Organization) extension in partnership with WHO and UNICEF for providing relevant information and guidance, distilleries and breweries producing hand sanitizers to address market shortage – Murree Brewery in Pakistan started doing the same, contactless food delivery – FoodPanda announced that the delivery person will drop the food outside the delivery location in case the customer would want to practice safe distancing etc. In light of these, what should we expect further? For one, there will be increased official health guidelines and companies will be required to report how they are protecting the health of their employees; also there will be more focus on creative ways to inspire people to continue staying physically active and mentally healthy; and as I mentioned earlier, there will be a growing need for apps and technology to support the currently overwhelmed health sector.
HOME: CONSUMER DRIVER #2
The second consumer driver i.e. Home has become the only available option that life is happening around these days in lockdowned societies, which has made homes an all-in-one space: Office, classroom, gym, entertainment hub etc. Examples to cater to this shift include Netflix Party – the Google Chrome extension that allows multiple users to sync and watch the same content, virtual tours by museums and galleries, virtual university classrooms, live broadcasts of virtual music events, live fitness sessions on Zoom and Instagram Live, a popular US restaurant chain launching a virtual lunchtime hangout series on Instagram Live featuring different celebrities etc. Rethinking 2020 highlights that in the coming days what becomes important owing to this shift will revolve around people wanting to connect and socialize virtually; the focus on entertainment including music, TV shows and movies will obviously grow phenomenally and more significantly, there will be a lot of debate and discussions around how to separate work and leisure, when all of it is being done in the same space.
HUMANITY: CONSUMER DRIVER #3
Out of the three, the most consequential and meaningful consumer driver may very well be Humanity, with the crisis forcing people to put their priorities into perspective and focusing on resilience – not letting the looming anxieties take over and making humor and kindness stand out. The same trend is also mentioned in the WGSN report, where it highlights the impact of isolation – physical and mental – and how it is giving way to kindness becoming a currency in its own right, especially since consumer psychology dictates that "consumers look to offset purchase-guilt through charitable donations". People are expected to become more considerate towards spending time and money well and more dialogue is expected to take place around creating a balance between individual good and collective good. Also with continuous focus being drawn towards lesser emissions, a sustainability-driven mindset is expected to become more of a priority for governments and businesses. Examples include donations for food, rations and medical equipment especially protective gear for health workers; honoring health workers – McDonald's Pakistan conducted a food drive for The Indus Hospitals medics and paramedics etc. Even the memes we are subjected to throughout the day are a major indicator of this shift – the shares have increased tenfold with the onset of the crisis and as each day is passing, the misinformation shares are decreasing as compared to content that brings a smile to our face. Not to mention, with each passing day the list of such acts that will help us deal with the crisis collectively is increasing, with more and more creative ways coming forth like individuals in Karachi volunteering themselves to run errands for the more vulnerable health-wise and musicians from Italy performing from their balconies every day at a fixed time to help their community deal with the mental impact of the crisis etc. Where is this trend expected to go, one may ask? With the health of elder members of the family at risk, a large number of people fearful of losing their jobs and small businesses at the brink of shutting down; it will be crucial to facilitate people through creative introspection and by creating positive impact as a community in the coming days. Also creating and sharing content to orchestrate moments of positivity and happiness will continue to be one of the key coping mechanisms throughout the crisis.
What I personally feel is that as the situation evolves we will be relying on each other's compassion along with our collective endurance more than ever before and in all of this, the power of creativity will be more than relevant to define the course of progress in the swiftly developing state of affairs in the days to come. How we respond will define us for a long time to come.